Arne Dahl
Season 2
Arne Dahl
Season 2
First Air Date: February 15, 2015

| | | |
| --- | --- | --- |
| First Aired on | : | 2015 |
| Episodes | : | 10 episodes |
Arne Dahl's A Unit has been disbanded for the last two years. When a wave of brutal murders hits Polish nurses in Sweden, the National Police see their chance to instate the unit again. Kerstin Holm, previously a member of the A Unit, is assigned to lead them.
Want to see ?
Trailer: Arne Dahl - Season 2 trailer
Opening Credits: Arne Dahl - Season 2 - Opening Credits
Episodes
2x10 Eye in the Sky: Part 2 (April 19, 2015)
---
Investigating a series of murders and kidnaps, 'A' Unit begins to suspect they are linked to a shared high school experience - but this still isn't getting them any closer to catching the killer. Paul is investigating the sudden and mysterious death of his new-found friend from the security service.
---
2x09 Eye in the Sky: Part 1 (April 12, 2015)
---
A woman is found collapsed in the street, having escaped from an unknown basement. She has no idea why she was kidnapped and, with nothing else to go on, 'A' Unit follows a lead found in the basement to a drugs ring run by two brothers.
---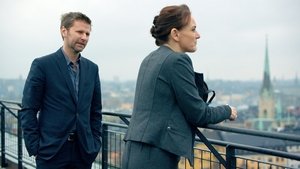 2x08 Afterquake: Part 2 (April 05, 2015)
---
In their search for the bombers of an underground train, 'A' Unit has uncovered a fascist gang with links to terrorists across Europe. But as their net tightens around the suspects, another survivor emerges from a hiding place in the tunnel with information that will take the investigation in surprising new directions.
---
2x07 Afterquake: Part 1 (March 29, 2015)
---
Stockholm is rocked by an explosion on an underground train. When A Unit begins investigating, they uncover a fascist gang with ties to far-right groups all across Europe and its leader becomes their prime suspect. Kerstin is struggling to come to terms with the death of Bengt and her working relationship with Paul suffers as a result.
---
2x06 Hidden Numbers: Part 2 (March 22, 2015)
---
Ida is frustrated at how tantalisingly close the team came to saving the abducted girl.
---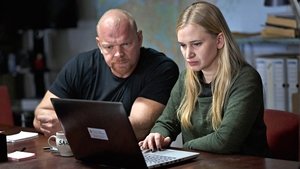 2x05 Hidden Numbers: Part 1 (March 15, 2015)
---
A Swedish biker gang's link to sex trafficking two teen girls to Belgium means A Unit is already on the case when a another young blonde goes missing. Paul Hjelm investigates a claim against a vice squad officer.
---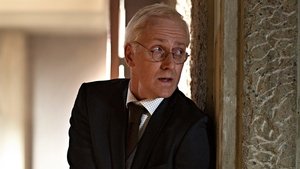 2x04 Requiem: Part 2 (March 08, 2015)
---
The A Unit investigation suggests a Cold War connection. Past secrets worth killing for are revealed as team members pursue the elusive men behind the crime.
---
2x03 Requiem: Part 1 (March 01, 2015)
---
Kerstin is caught up in a murderous bank robbery by two Russians, but a third man's participation proves puzzling.
---
2x02 A Midsummer Night's Dream: Part 2 (February 22, 2015)
---
Recriminations threaten to split the A Unit apart, while the killer strikes again.
---
2x01 A Midsummer Night's Dream: Part 1 (February 15, 2015)
---
The A Unit is rapidly reunited to trace an assassin targeting Polish women in hiding in Sweden, but new recruit Ida struggles to fit in, while former member Paul Hjelm's personal dilemmas cloud his work at Internal Affairs.
---