Saving Hope
Season 5
Saving Hope
Season 5
First Air Date: March 12, 2017

| | | |
| --- | --- | --- |
| First Aired on | : | 2017 |
| Episodes | : | 18 episodes |
In Season 5, as Alex grapples with her destiny, Hope Zion's doctors are thrust into turmoil as they face new challenges and a new CEO, who threatens to make cuts that may affect the livelihood of the hospital and everything they hold dear.
Want to see ?
Teaser: Promo: Saving Hope Season Finale (Season 5) - Coming Soon
Episodes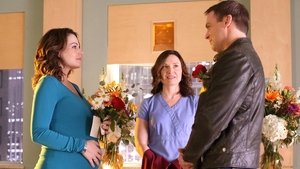 5x18 Hope Never Dies (August 03, 2017)
---
Alex and Charlie rush to the scene of a mass casualty accident involving a bus full of teenagers.
---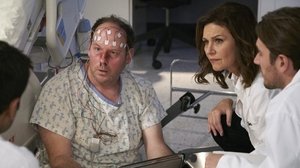 5x17 First and Last (July 27, 2017)
---
Alex and Charlie put their wedding plans aside. Zach takes a special interest in a case. A coma patient who wakes up with no memory.
---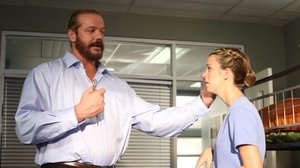 5x16 La famiglia (July 20, 2017)
---
Alex has to put her concerns for Charlie aside when a chance to perform a cancer surgery arises.
---
5x15 Fix You (July 13, 2017)
---
The board questions the hospital staff about Charlie's behaviour. A patient convinces Alex to use new-age techniques. Shahir agrees to do an in-utero surgery.
---
5x14 We Need to Talk About Charlie Harris (July 06, 2017)
---
Alex is challenged about the value of holistic medicine. Charlie's abilities are questioned. Two filmmakers go to Hope Zion Hospital.
---
5x13 Problem Child (June 29, 2017)
---
Alex tries to help patient who hurt himself breaking into a house. A friend of Dr. Dev Sekara has been beaten by the police; a heart patient wishes to open an animal sanctuary.
---
5x12 Leap of Faith (June 22, 2017)
---
Alex and Maggie work together to deliver a baby. Charlie treats a magician.
---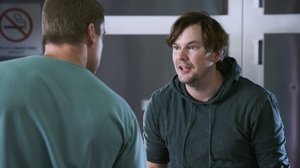 5x11 Nightmares & Dreamscapes (June 15, 2017)
---
While Charlie tries to save a young man's life, he is haunted by a mischievous spirit.
---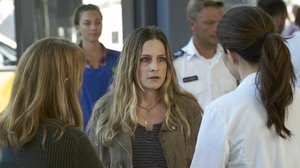 5x10 Change of Heart (June 08, 2017)
---
Alex tries to distract herself from her grief. Charlie and Shahir try to track down Alex's brother. Alex treats a young girl with kidney failure. Maggie and Sydney treat a young woman with an STI.
---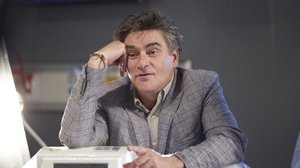 5x09 All Our Yesterdays (May 07, 2017)
---
The doctors rally together to try to save an unknown man who was struck by a subway train. Randal delivers a warning about Charlie's gift. Dr. Sydney Katz returns to town.
---
5x08 Knowing Me, Knowing You (April 30, 2017)
---
Charlie and Manny treat a couple. Maggie evaluates the interns. Billy asks Maggie to be his mentor. Dawn tries to get her Chief of Surgery position back.
---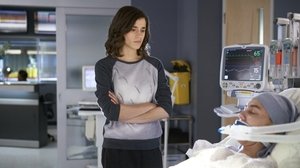 5x07 Gutted (April 23, 2017)
---
Alex and Maggie deal with a tough lawyer after surgical complications with their cancer study patient. With the E.R. now an urgent care facility, Zach and his team aren't equipped to handle an accident victim.
---
5x06 Doctor Robot (April 16, 2017)
---
Alex and Maggie ask Charlie for his opinion on a patient's treatment. Zach is persuaded by a patient while transitioning the ER to an urgent care facility.
---
5x05 Tested and Tried (April 09, 2017)
---
Alex tracks down the father of a patient who needs a liver transplant. The new CEO of Hope Zion is at odds with Dawn. Zach faces trials in the E.R.
---
5x04 A Stranger Comes to Town (April 02, 2017)
---
Charlie tries to save the arm of a man thrown from a horse. Alex joins Manny off-site to help a runaway. A rival from Dev's past arrives at Hope Zion.
---
5x03 Birthday Blues (March 26, 2017)
---
Alex makes a promise to a young girl on her birthday. Maggie organizes a surprise party for Alex. Cassie is forced to confront her fear of infectious diseases.
---
5x02 Midlife Crisis (March 19, 2017)
---
Alex and Charlie are confused about their relationship. Alex and Maggie disagree about a car crash survivor. Dana is forced to treat an injured motorcyclist. Zach bothers Maggie about dating.
---
5x01 Dr. Dustiny (March 12, 2017)
---
While searching for Charlie, Alex finds a caterer who was caught in the crossfire. Grace's mother asks for a priest. Dana consults with Cassie about a male stripper.
---