Saving Hope
Season 2
Saving Hope
Season 2
First Air Date: June 25, 2013

| | | |
| --- | --- | --- |
| First Aired on | : | 2013 |
| Episodes | : | 18 episodes |
Episodes
2x18 Broken Hearts (February 27, 2014)
---
Alex is diagnosed with an irregular heartbeat but must care for the Great Randall; Charlie deals with the aftermath of the fight; one of the staff is attacked.
---
2x17 Twinned Lambs (February 20, 2014)
---
An elderly patient believes she's living in a different time; Charlie and Joel get competitive; Maggie is forced to take the reins during a surgery.
---
2x16 Breathless (February 13, 2014)
---
Alex races to find an organ replacement; Joel helps a couple; Charlie is pushed to his breaking point.
---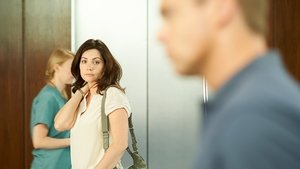 2x15 Don't Poke the Bear (February 06, 2014)
---
A couple is attacked by a bear, but Alex and Charlie think there's more to the story; a Buddhist tries to teach Joel a lesson.
---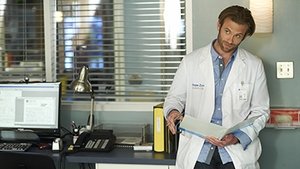 2x14 43 Minutes (January 30, 2014)
---
Alex witnesses an accident involving a John Doe; Charlie and Gavin have a spiritual therapy session.
---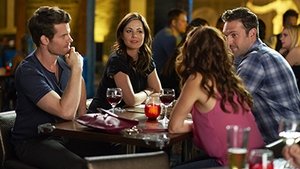 2x13 Wide Awake (January 09, 2014)
---
Alex is surprised twice in one night – first when she realizes she's been tricked into a blind double date, and again when she has to rush her mystery man to the ER.
---
2x12 Nottingham 7 (January 16, 2014)
---
Alex performs surgery on one of the hospital's own doctors; a routine checkup turns deadly; a medical conspiracy extends far beyond Hope Zion.
---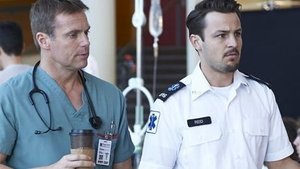 2x11 En Bloc (September 03, 2013)
---
Alex risks a dangerous surgery on a seemingly inoperable tumor to save a young boy's life. Meanwhile, Joel struggles with the challenges of being Chief of Surgery as Charlie struggles with the spirit of Alex's dead brother Luke.
---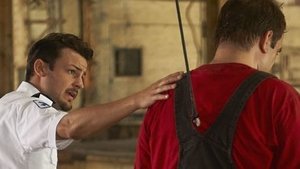 2x10 Wishbones (August 27, 2013)
---
When Alex's brother Luke is admitted to Hope Zion Hospital in critical condition, Joel and Charlie must work together to keep him alive while keeping his admittance a secret from Alex. Meanwhile, Alex figures out a way to remove a tumour from a patient pregnant with twins, while Maggie is thrown off her game by the patient's gorgeous OB/GYN.
---
2x09 Vamonos (August 20, 2013)
---
When Alex is forced to put a patient's gender reassignment surgery on hold, she discovers a secret in his medical history that could save his surgery, but tear his life apart. Charlie deals with a patient who is healthy, sane – and convinced she is going to die at midnight. Meanwhile, Joel secretly helps Sonja deal with a patient of hers who's been admitted to Hope Zion Hospital.
---
2x08 Defriender (August 13, 2013)
---
When Alex and Joel end up stranded in the middle of nowhere with a severely injured couple, they're forced to use only what's around them to stabilize the pair until paramedics arrive. Meanwhile, back at Hope Zion Hospital, Charlie must try to save the wounded leg of his former college roommate as Gavin attempts to help Shahir improve his bedside manner.
---
2x07 Bed One (August 06, 2013)
---
When a heat wave hits the city, Alex is appointed Trauma Team Leader as the hospital is faced with an influx of patients during a blackout. With no back-up power available, Dawn and Charlie must figure out a way to continue their surgery as Joel and Maggie attempt to keep a patient alive while stuck in an elevator.
---
2x06 All Things Must Pass (July 30, 2013)
---
After a young, healthy and hunky fireman dies suddenly at Hope Zion Hospital, Alex must take the stand at Hope Zion's Morbidity and Mortality (M&M) Rounds to find out what went wrong and who is to blame. Meanwhile, Charlie deals with a nervous aspiring Nun, and Joel has to decide if he can be the man that comes through for Sonja.
---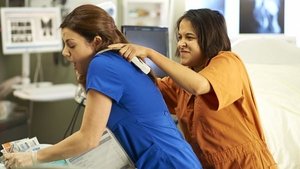 2x05 The Face of the Giant Panda (July 23, 2013)
---
Alex must become the unlikely advocate for a violent young prisoner brought in to Hope Zion Hospital, while Joel connects with a disfigured refugee and tries to convince Dr. Dana Kinney to come back to operate on him. Meanwhile, a spirit who is familiar to many Hope Zion doctors shows up in the morgue when Charlie is about to do routine procedure.
---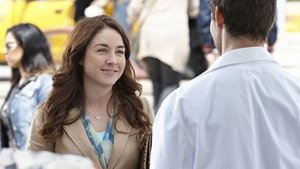 2x04 Defense (July 16, 2013)
---
The doctors at Hope Zion Hospital are forced to deal with people from their past as Alex, Charlie and Joel take on the daunting task of operating on a malpractice lawyer known for suing every doctor in his path. Meanwhile, Zach is tested when the last person he wants to treat comes into his E.R. and a Season 1 patient returns with some difficult insight for Charlie and Alex.
---
2x03 Why Waste Time (July 09, 2013)
---
Alex is trying to get her life back to normal with Charlie and at Hope Zion Hosital – but with Charlie's head in the clouds and the pressure to find her medical niche – she's struggling. Inspiration comes in the form of an immigrant doctor who needs Alex to save his wife's life, and in return, helps her find her calling.
---
2x02 Little Piggies (July 02, 2013)
---
Alex must learn to stick up for herself and not be intimidated by Dawn (Charlie's ex-wife) in order to work alongside her and perform a minimally invasive heart procedure to save a patient's life. Meanwhile, Joel unlocks a mystery to a young girl's disease, while getting some advice from Charlie, who is trying to figure out how to help his comatose patient come back from being a spirit. It's a week of defying the odds at Hope Zion Hospital.
---
2x01 I Watch Death (June 25, 2013)
---
Alex and Charlie are caught in the middle of a shooting on their way to their first shift back at Hope Zion. In the midst of the commotion, Alex treats a bullied teenager and deals with her own emotions about everything that's happened in the past year. Meanwhile, Charlie is caught off guard when he realizes that he's still able to see the spirits of deceased patients. As well, new Chief of Surgery Joel works alongside Charlie's ex-wife Dawn to perform an intense surgery.
---