Saving Hope
Season 1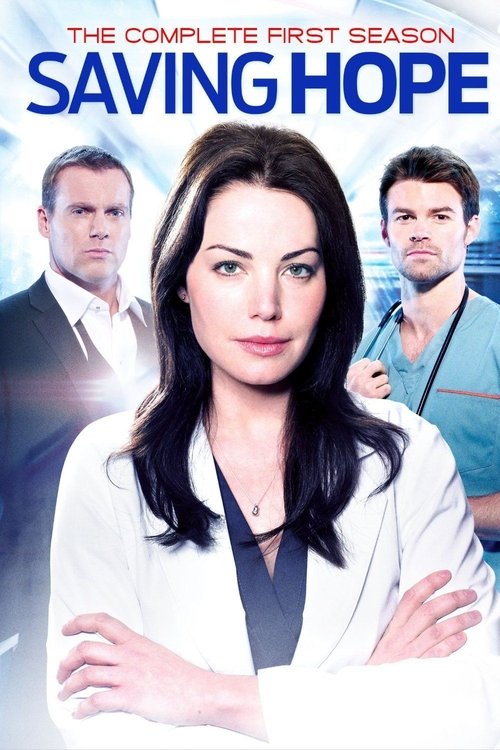 Saving Hope
Season 1
First Air Date: June 07, 2012

| | | |
| --- | --- | --- |
| First Aired on | : | 2012 |
| Episodes | : | 13 episodes |
Episodes
1x13 Pink Clouds (September 13, 2012)
---
In the Season 1 finale, Alex confronts game-changing questions following a monumental turn of events. Elsewhere, Joel scrambles to save a patient suffering from a rapidly spreading flesh-eating disease.
---
1x12 Ride Hard or Go Home (September 06, 2012)
---
A last-resort operation is performed on Charlie, who must confront his past in order to awake from his coma. Elsewhere, Joel leads risky surgery on a female jockey, and Alex could potentially cross a line when working with an Alzheimer's patient.
---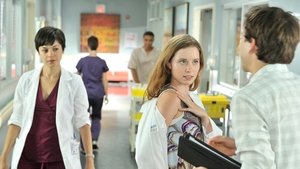 1x11 The Law of Contagion (August 30, 2012)
---
A passenger's illness forces a plane to land; when Alex performs emergency surgery on the patient, she realizes a deadly and contagious virus may have been brought into the hospital.
---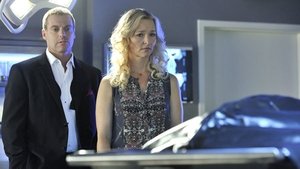 1x10 A New Beginning (August 23, 2012)
---
When Joel gets cold feet in the OR, Kinney takes him with her on a Continuing Medical Education assignment in her hometown to help clear his head. During their field trip, a woman gets pinned underneath a truck and Joel and Kinney lead the rescue effort. Meanwhile, Charlie meets a newly deceased therapist who suspects it's an emotional block that is keeping him in his coma. Encouraged by Charlie breathing on his own, Alex continues her rounds and diagnoses a fitness buff with a rare condition.
---
1x09 Bea, Again (August 16, 2012)
---
Charlie's ex-wife, Dawn, has pulled the plug on his ventilator. All that's left now is to wait for his breathing to stop. Devastated, Alex vows to stay by Charlie's side. Meanwhile, Charlie – resisting his death – bumps into Mack MacIlreath, a recently deceased colleague, who has come to help Charlie die. Alex decides to lawyer up and appeal to the Consent & Capacity Board. While the process gets started, Alex is pulled away to meet with a patient: a young woman named Bea, who Alex performed surgery on while working as a first year surgical resident under Dr. Charles Harris. Bea's check-up is all clear, but Mack and Charlie fear that she was misdiagnosed. And if Alex doesn't catch it before Bea walks out of the hospital, she could die. Elsewhere, Joel's hand is broken and he cannot operate until it is fully healed. Stuck with doing consults, he takes the case of a choir singer who makes a "miraculous" recovery from her paralysis.
---
1x08 Heartsick (July 26, 2012)
---
With Charlie's life hanging in the balance, Alex and Dawn go head-to-head over who gets to be his legal decision maker - but are forced to put personal matters aside when they scrub into a heart transplant surgery together. Charlie, meanwhile, is in no mood to talk to the heart donor - a deceased prisoner.
---
1x07 Consenting Adults (July 19, 2012)
---
A routine surgical procedure goes awry when Alex's patient, a soon-to-be-wed young woman, falls into a coma. While Alex struggles with a case that hits close to home, Joel treats a patient who does his own body modifications, and Charlie finds himself drawn to Alex's coma patient in the spirit world.
---
1x06 The Great Randall (July 12, 2012)
---
When a severely injured man under the spell of hypnosis can't remember his identity, the hypnotist who put him under is called into the hospital - where he uses his psychic ability to connect Charlie and Alex.
---
1x05 Out of Sight (July 05, 2012)
---
A high profile double hand replantation becomes Alex's (Durance) chance to prove to Kinney (Wendy Crewson) that she is still capable of being Chief Surgical Resident. In the ICU, Maggie (Ross) believes a homeless man may have been misdiagnosed.
---
1x04 The Fight (June 28, 2012)
---
A sleep-deprived Alex takes on a night shift in the ER where an all-star hockey enforcer may be skating full-speed towards an early death. Meanwhile, Charlie meets a suburban punk who is facing the biggest fight of his life.
---
1x03 Blindness (June 21, 2012)
---
After Charlie's hand moved in the last episode, Alex has high hopes for his recovery, while she treats a patient who already has multiple surgeries under his belt. Meanwhile, Charlie coaches a young man killed in a roofing accident who has unfinished business with his severely injured brother.
---
1x02 Contact (June 14, 2012)
---
Alex Reid treats a young boy with mysterious symptoms while dealing with the arrival of Charlie's ex-wife. Elsewhere in the hospital, Joel Goran and Maggie Lin try to help a patient who refuses life-saving treatment on religious grounds.
---
1x01 Pilot (June 07, 2012)
---
In the premiere episode, the Chief of Surgery ends up in a coma, and his fiancée and fellow surgeons fight to save his life.
---