Corner Gas
Season 3
Corner Gas
Season 3
First Air Date: September 19, 2005

| | | |
| --- | --- | --- |
| First Aired on | : | 2005 |
| Episodes | : | 19 episodes |
Episodes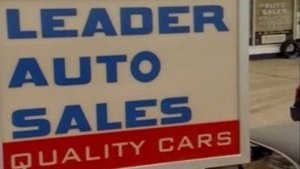 3x19 Road Worthy (March 20, 2006)
---
Lacey wants to buy a new car, and asks for Brent's help, relying on his specialized knowledge gained from his job; unfortunately she only learns what not to do. Oscar looks to Wanda for advice on what to get Emma as an anniversary gift; unfortunately he only learns what not to buy... the next time. Karen and Davis, tired of the 'cop in the donut shop' stereotypes, try out some new and unusual snacks.
---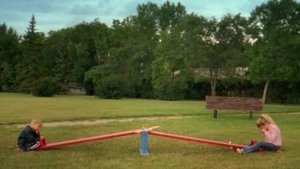 3x18 Bean There (March 13, 2006)
---
The children's park in Dog River is going to the dogs, making it unsafe for the kids. Brent comes up with the idea of having a jelly bean jar contest, which everyone likes, until the jelly beans cause strife in the community. Davis relives some of his favourite movies when a convoy of truckers comes through Dog River. Hank joins a new club, which requires him to tell one little lie, which then leads to more and more lies; he somehow manages to involve Wanda into his web of deceit.
---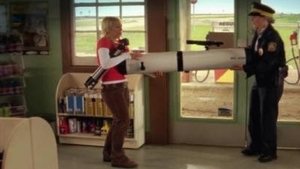 3x17 Telescope Trouble (March 06, 2006)
---
The automatic door at Corner Gas is broken, and Brent wants only the best to fix it. The repairman is successful, but Brent finds that success can be fleeting. Wanda, meanwhile, is out star-gazing, and tries to keep her new telescope safe; she becomes a little paranoid in her efforts. Oscar and Emma take up camping, and annoy everyone with their choice of camp grounds.
---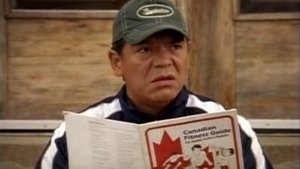 3x16 Physical Credit (February 27, 2006)
---
Karen gets stuck in the middle when Brent and Lacey fight it out to see who is the best at getting people to open up to them. Both Wanda's credit rating and her ego take a beating when she's denied a credit card that Hank is approved for. Oscar helps Davis get into shape, but Oscar's standards, like much else in his life, are somewhat out of date.
---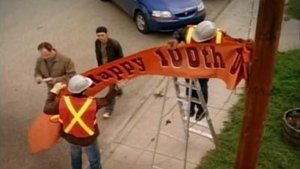 3x15 Block Party (February 20, 2006)
---
It's Dog River's centennial birthday, and Hank wants to honour the town by recreating it in Lego. His quest for artistic perfection causes him to take some drastic steps when he runs out of Legos for his scale-model. Wanda has a birthday as well, and doesn't want anyone to celebrate it. And Karen becomes the town laughing-stock when people find out that she was involved in a sport that no one had ever heard of before.
---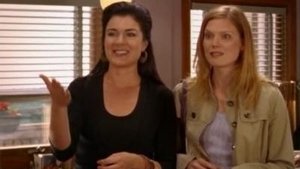 3x14 Friend of a Friend (January 30, 2006)
---
A friend of Lacey's visits Dog River and shocks the town with her behaviour. Lacey, using her past experience as a measuring stick, decides that this is just another case of Dog River not accepting outsiders; Hank devises a plan that will settle matters. At Corner Gas, Brent and Wanda try to stop the points card program from going out of control, while Davis considers just how good, or bad, Karen is at undercover work.
---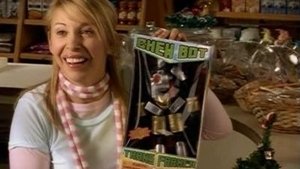 3x13 Merry Gasmas (December 12, 2005)
---
Emma has a traditional Christmas planned, and Brent is less than enthusiastic about it. Lacey decides to go back to Toronto for Christmas, but bad weather causes some detours in her travel plans; she eventually gets home, but not in the way she expected. Hank gets into the spirit of the season by organizing a gift drive for the unappreciative needy; Wanda is on a gift drive of her own, searching for this year's hot toy.
---
3x12 Ruby Newsday (December 05, 2005)
---
Lacey starts a newsletter for The Ruby, and has Brent draw the pictures for it. Some people don't like how he's portraying them, taking it personally. Brent tries to fix things by drawing more cartoons, which only makes things worse. Hank has an idea on how Lacey can increase her tips, but takes his business elsewhere when he's not given a piece of the action. And Oscar's lifelong dream comes true, making Emma's life anything but a dream.
---
3x11 Hairloss (November 28, 2005)
---
Brent feels that his rapidly thinning hair is the town joke, and seeks help from Lacey. True to her nature, Lacey only makes things worse for him. Wanda gets a lamp at an estate auction that causes strife at Corner Gas; Hank tries to fix appliances and Lacey's magic ways impress Oscar.
---
3x10 Safety First (November 21, 2005)
---
Karen is supposed to create a colouring book on bicycle safety, but she has a few problems: she can't draw and she can't write. Brent and Wanda offer to help, but the two of them end up butting creative heads. Hank finds out that he's not a Virgo like he always thought, and has to change his personality to fit his new horoscope traits. Oscar and Davis get a new outlook on life from the top of the LeRoy home.
---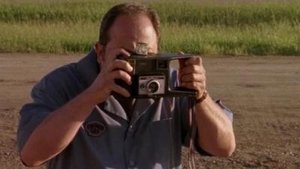 3x09 Picture Perfect (November 14, 2005)
---
Everyone in town is laughing at Brent's old-fashioned camera, so Brent goes digital in order to get some respect. But he forgets the important rule that if you want respect, you've got to read the owner's manual. Dog River has a trivia contest at the hotel, and crowns an unlikely winner; and Oscar's hatred of garden gnomes becomes an issue when one of them seems to have a life of its own.
---
3x08 Trees a Crowd (November 07, 2005)
---
Brent and Hank rediscover their old tree house, only to find that it's been taken over by a new group of kids. Deciding that they want it back, Brent and Hank sink to new lows in their fight to reclaim a piece of their lost childhood. Elsewhere, Wanda escapes police custody; Lacey takes up a new sport; and Oscar has problems in affairs of the heart.
---
3x07 Fun Run (October 31, 2005)
---
Lacey starts a running club in order to train for a Fun Run. Brent becomes a driving force in the club once he joins up. Oscar gets handicap plates for his car, and finds that it changes the way he's treated. Hank gets a job as crossing guard, and takes it very seriously.
---
3x06 Mail Fraud (October 24, 2005)
---
Brent's yearly vacation from Corner Gas has Lacey worried, causing her to interrupt his time away from his world-worries; Karen tries to help Davis be a better pot-luck participant; Oscar takes a ride on the technology super-highway.
---
3x05 The Littlest Yarbo (October 17, 2005)
---
Hank believes a dog that helped him is The Littlest Hobo of TV fame, and sets about to prove it, but is constantly outwitted. Brent has problems deciding on what the travel mugs for Corner Gas and The Ruby should look like and thinks that he's being outwitted. Karen and Davis feel their position is threatened when some firefighters arrive in Dog River.
---
3x04 Will and Brent (October 10, 2005)
---
Brent wants Oscar and Emma to write their wills, which raises their suspicions; they want to ensure that he suffers before he gets anything that they might leave him. The Dog Riverites like the 'drinking and driving' checks more than Karen or Davis expected. And Lacey has a new bulletin board at The Ruby.
---
3x03 Dog River Vice (October 03, 2005)
---
Brent and Emma make a deal to quit their bad habits; Emma takes up a new hobby to help her get over her withdrawal and things go downhill from there. Davis and Karen's ride-along program proves more popular than they'd expected. Hank becomes a slave to his electronic organizer.
---
3x02 Key To The Future (September 26, 2005)
---
Hank begins having psychic dreams; Wanda and Brent mock him until one of his dreams turns Wanda into a believer. Lacey learns how not to fix a pothole; while Davis and Karen learn where not to put their keys.
---
3x01 Dress For Success (September 19, 2005)
---
Wanda wears a skirt to work and notices that Brent is acting differently; but is it the clothes, or something else? Oscar and Hank play at investing in the stock markets; Emma lends a helping hand to Lacey and later regrets it; Karen and Davis try to manipulate each other.
---