Corner Gas
Season 1
Corner Gas
Season 1
First Air Date: January 22, 2004

| | | |
| --- | --- | --- |
| First Aired on | : | 2004 |
| Episodes | : | 13 episodes |
Episodes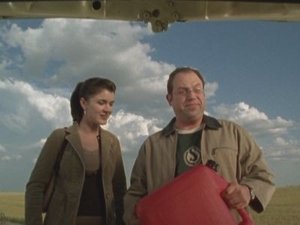 1x13 I Love Lacey (April 28, 2004)
---
On their way to the Grey Cup in Regina, the gang from Dog River hit a few snags. Emma and Wanda get physical with a cashier while shopping at their favorite store. Oscar and Hank visit Oscar's crazy old buddy who's not quite the partier he used to be. Karen and Davis try to buy tickets from a scalper. Lacey discovers that getting roadside assistance isn't that simple when you're traveling with a guy who runs a gas station. Meanwhile Brent realizes there may be more to his relationship with Lacey than he thought
---
1x12 Face Off (April 21, 2004)
---
As they kick off their season against a rival team from Stonewood, the local Dog River hockey team finds itself at a crossroads. Brent is a great goalie and is being taken for granted by his teammates, so when an offer from the rival team comes his way, he has to seriously consider his options. Meanwhile the other players are having trouble scoring and might need to take some advice from an unlikely hockey expert. Then team super-fan Emma learns the hard way that you should never mix cars, your husband and a hammer on game night.
---
1x11 Hook, Line and Sinker (March 31, 2004)
---
To drum up business, Brent gets a sign to put up catchy slogans outside the gas station and coffee shop, but Lacey isn't crazy about his pithy catch phrases. Meanwhile Brent and Emma worry about Oscar's memory after Oscar keeps misplacing his can of Alphagetti. And on a fishing trip, Karen doesn't sleep with Hank.
---
1x10 Comedy Night (March 24, 2004)
---
Lacey asks Brent to join her book club and helps him humiliate an annoying comedian from out-of-town.
---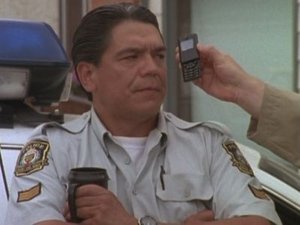 1x09 Cell Phone (March 17, 2004)
---
As Oscar becomes obsessed with the new 'Claw' game at the bar, Lacey tries to deal with rats in the field behind the restaurant AND being rejected by the Dog River Chamber of Commerce. Meanwhile, Davis and Brent try to one-up each other by buying smaller and smaller cell phones.
---
1x08 Cousin Carl (March 10, 2004)
---
Brent tries to prove his prodigal cousin is a dork while Dog River puts on its annual talent show.
---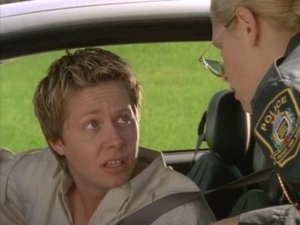 1x07 All My Ex's (March 03, 2004)
---
Hank and Oscar try to protect Lacey from her ex-fiancé while the Dog River police track down a fugitive.
---
1x06 World's Biggest Thing (February 25, 2004)
---
Hank wants to attract more people to Dog River by building a World's Biggest something and roping Brent into it while Oscar thinks Lacey has a crush on him.
---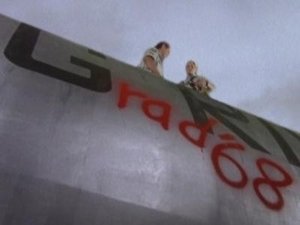 1x05 Grad '68 (February 18, 2004)
---
While Karen the cop tries to break a cold case involving graffiti on the local water tower, Brent and Lacey have their hands full trying to revamp the bathrooms shared by the gas station and restaurant.
---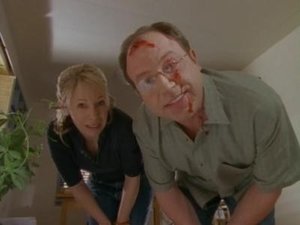 1x04 Oh Baby (February 11, 2004)
---
When Wanda needs to go to the dentist in Saskatoon she gets Brent to baby-sit her son Tanner who is quite the problem child. While Brent baby-sits the rest of the town place bets on what will happen to him first.
---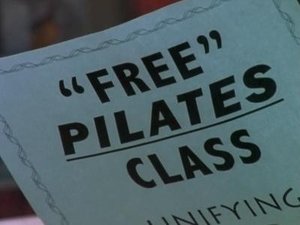 1x03 Pilates Twist (February 04, 2004)
---
Lacey offers free Pilates classes to the people of Dog River but the town is strangely hostile to the idea. Then Brent and Hank's fashion worlds collide; Dog River's not big enough for two sharp-dressed men, so Hank comes up with a way of making sure they never steal each other's fashion thunder again. Meanwhile, Brent's dad Oscar takes steps to avoid being buried in a cheap looking coffin
---
1x02 The Taxman (January 29, 2004)
---
A Taxman' arrives to investigate Oscar about fuel tax irregularities, Oscar plots with Hank to avoid paying any extra taxes, and Davis sulks about no longer getting free coffee at the Ruby and decides to lash out by writing all sorts of parking tickets.
---
1x01 Ruby Reborn (January 22, 2004)
---
Dog River, Saskatchewan is a town where not much happens and the locals like it that way. So, when Brent Leroy starts renting videos at his corner gas station and a big city girl from Toronto moves in to run the coffee shop next door it's either a sign of the apocalypse or a chance for Dog River to finally have a decent cup of coffee.
---