Ai Yori Aoshi
Ai Yori Aoshi: Enishi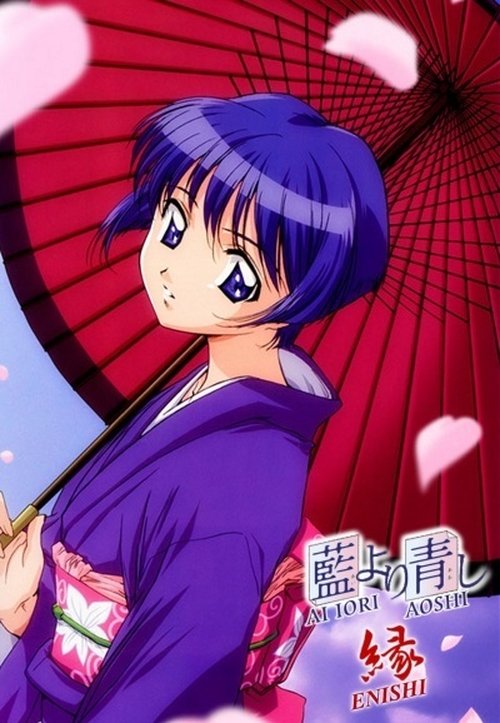 Ai Yori Aoshi
Ai Yori Aoshi: Enishi
First Air Date: October 12, 2003

| | | |
| --- | --- | --- |
| First Aired on | : | 2003 |
| Episodes | : | 12 episodes |
Episodes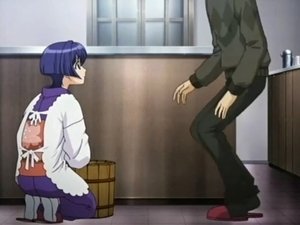 2x12 Ties (December 27, 2003)
---
Most of the inhabitants expect Tina to return soon from her trip home to America - only Kaoru and Aoi have seen the paper that Tina left at her door, and Aoi seems to miss Tina the most. But finally, when they were about to give up on their friend, the Enishi of the Western Style house shows its power...
---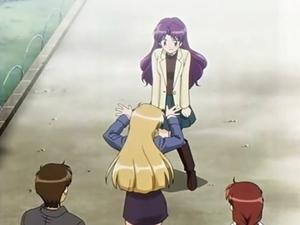 2x11 Moonlight (December 20, 2003)
---
Autumn has arrived, and three guests at the western style house are about to leave for the holidays. And Tina is making lots of photographs with her brand-new digicam to show them to her parents. But all things are not what they seem...
---
2x10 Bathrobe (December 13, 2003)
---
Aoi has never visited a spa resort before, so the whole team (including the Three Amigos) takes the chance to do so, where they have a lot of fun in the bath, the sauna, and some even with a massage... a great scenario to provide lots of fan-service! Yet, a good opportunity for some of the characters to think and talk about important things as well.
---
2x09 Pure White (December 06, 2003)
---
Professor Itsuki is thankful for Kaoru's work in his institute and makes a present of two tickets for a sea trip to Yokohama: ""Think about your future - you should go there with your girlfriend."" As the other girls all happen to be absent and Aoi is bored anyway, this opportunity comes just in time - so here we go! No ""harem scenario"" today... the main storyline is back at last.
---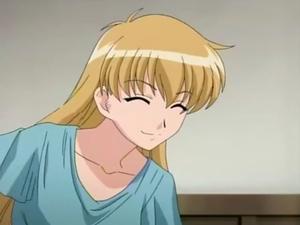 2x08 Fish and Water (November 29, 2003)
---
We already had some impression of Chizuru's swimming skills in episode 2 - but nonetheless, their school's swimming club nominated the ""Three Amigos"" (Chika, Natsuki and Chizuru) as their relay team for the ""18. Regional Swimming Competition"". Which means that each member has to swim at least 25 meters. But all is not lost, as they happen to know the best swimming coach in the world: Tina Foster! So they're going to swim like fish...
---
2x07 Summer Resort (November 22, 2003)
---
It's summer holiday time for Kaoru - and Tina wants out for a trip, together with the rest of the inhabitants of the western style house. So they all are out on the road this time - what a pity that Mayu can't go with them... You know what to expect when Taeko is driving one of the cars... later, we will see some onsen scenes, a barbecue and finally all the characters playing party games. But then...
---
2x06 Journey (November 15, 2003)
---
All the girls compete on spending time together with Kaoru. But when they hear that the poor and tired boy has a deadline to keep for finishing an important report at university, they now try to ""help"" him in different ways. Only after Aoi saved Kaoru from another of these ""attacks"" and scolded the girls for preventing Kaoru from working, they leave him alone. But when the report is finally finished, this is an event to be celebrated...
---
2x05 Piano (November 08, 2003)
---
Mayu's mother (working in Paris) designed a new summer dress and sent it to her daughter. And what better opportunity would there be to wear that but on a date with Kaoru? So Mayu, being the girl she is, visits the well-known Western Style house and asks her Hanabishi-sama out for a date - right in front of all other inhabitants...
---
2x04 Phantom (November 02, 2003)
---
Tina hears strange noises from an unoccupied area above her room. Could this be a ghost? The inhabitants of the western style house are going to find out today, led by their expert for supernatural phenomena - who happens to be Taeko-chan...
---
2x03 Tennis (October 26, 2003)
---
Chika tries to learn playing tennis for some forthcoming sports event; Miyabi has been a good tennis player some time ago and volunteers to teach her.
---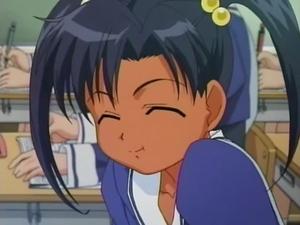 2x02 Friends (October 19, 2003)
---
Chika-chan invites two of her class mates to visit her home at the mansion, where she ""lives together with a guy"".
---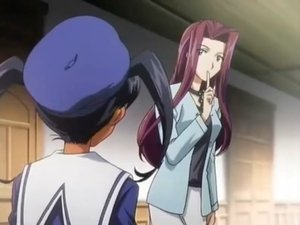 2x01 Spring Blossom (October 12, 2003)
---
Chika-rin 'interrogates' every inhabitant of the mansion about their feelings towards Kaoru-oniisan, causing embarrassing situations throughout the whole episode.
---