Torchwood
Miracle Day
Torchwood
Miracle Day
First Air Date: July 08, 2011

| | | |
| --- | --- | --- |
| First Aired on | : | 2011 |
| Episodes | : | 10 episodes |
One day, nobody dies. All across the world, nobody dies. And then the next day, and the next, and the next, people keep ageing - they get hurt and sick - but they never die. The result: a population boom, overnight. With all the extra people, resources are finite. It's said that in four month's time, the human race will cease to be viable. But this can't be a natural event – someone's got to be behind it. It's a race against time as CIA agent Rex Matheson investigates a global conspiracy. The answers lie within an old, secret British institute. As Rex keeps asking "What is Torchwood?" he's drawn into a world of adventure, and a threat to change what it means to be human, forever.
Episodes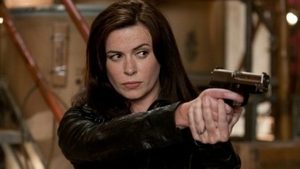 4x10 The Blood Line (September 09, 2011)
---
As the Torchwood team launch a final, desperate mission against the seemingly undefeatable Three Families, they realize it may come down to the ultimate sacrifice.
---
4x09 The Gathering (September 02, 2011)
---
With the whole world in recession, a defeated Torchwood team take their last chance and make a deal with the devil.
---
4x08 End of the Road (August 26, 2011)
---
Jack faces a showdown with a man he thought was long since dead, while Rex takes extreme action to prevent the collapse of society.
---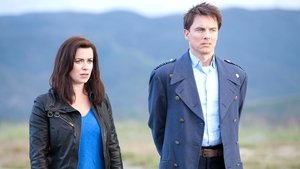 4x07 Immortal Sins (August 19, 2011)
---
Gwen must fight to protect her family and takes a terrifying journey, covering both miles and decades, as the long history of the Miracle is revealed.
---
4x06 The Middle Men (August 12, 2011)
---
With Gwen, Rex and Esther trapped on both sides of the Atlantic, it's a race against time as Jack goes straight to the heart of the conspiracy.
---
4x05 The Categories of Life (August 05, 2011)
---
Torchwood goes undercover and discovers the terrible truth behind the Miracle. The enemy is closing in, and death is about to make a shocking return.
---
4x04 Escape to L.A. (July 29, 2011)
---
Torchwood relocates to LA to sneak into PhiCorp's headquarters to find some useful information, unaware that their mission has been compromised. Elsewhere, Oswald and Jilly face a new adversary in Ellis Hartley Monroe, who is using the Miracle Day for her own agenda.
---
4x03 Dead of Night (July 22, 2011)
---
Torchwood goes on the run and finds a new enemy, but as they launch a raid on PhiCorp headquarters, Jack must confront the mysterious Oswald Danes.
---
4x02 Rendition (July 15, 2011)
---
As the Torchwood team is reunited, Jack realizes he's the most vulnerable man on Earth. A flight to the United States turns into a desperate battle for survival.
---
4x01 The New World (July 08, 2011)
---
Convicted child killer Oswald Danes is executed for his crimes and when he miraculously survives his fate a series of events is set in place that forces CIA Agent Rex Matheson to investigate a global event. His investigation leads him from America to Wales and an old defunct British Institute - Torchwood.
---