Sugar Rush
Season 2
Sugar Rush
Season 2
First Air Date: June 15, 2006

| | | |
| --- | --- | --- |
| First Aired on | : | 2006 |
| Episodes | : | 10 episodes |
Episodes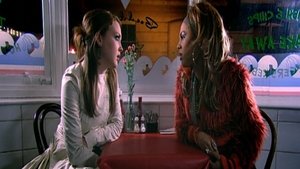 2x10 Episode 10 (August 17, 2006)
---
Kim decides not to move in with Saint and accidentally starts a fire.
---
2x09 Episode 9 (August 10, 2006)
---
Kim wakes up in Matt's coffin since Sugar and Mark are in her bed. She gets annoyed when Sugar goes on at length about her relationship with Mark and is even more upset when she learns that Stella confided in Sugar, and not her own daughter, that she is pregnant again. She has sex with Saint, who is herself not in the best of spirits as it is the anniversary of her mother's death. Mark takes Sugar to meet his parents, who like her - until she reveals that she has been in prison.
---
2x08 Episode 8 (August 03, 2006)
---
After getting the bill for Kim's counselling sessions Nathan announces that the family should behave in a more conventional manner, He wants Stella to stop going to swingers' parties with him and attend marriage guidance instead. In fact they say that they are going to a meeting that night, leaving Kim to mind disturbed younger brother Matt though Kim leaves him to meet Saint. Sugar, meanwhile, confesses all to Mark, who ends up showering her with kisses.
---
2x07 Episode 7 (July 27, 2006)
---
Kim spends a night in the cells after going for Saint's casual sex partner though ultimately the pair are reunited. Sugar is being pursued by Dmitri, an ex-boyfriend to whom she apparently owes money and, having failed to get it from her face to face, he steals it from the till at the sex shop where Sugar is now working. However Sugar and Saint team up to offer him a threesome for which he is blindfolded. They then, along with Kim, take the shoe-box containing the money from where he had hidden it under the bed and leave him unaware that he is being pleasured by his dog.
---
2x06 Episode 6 (July 20, 2006)
---
After Kim's accidental overdose, Stella is worried about her, but doesn't actually want to talk to her daughter herself. So she sends her to psychiatrist Dr Candida. Kim's initially hostile, she's got nothing to say to a shrink. But once Kim starts talking, there's no stopping her. There's certainly plenty to talk about. Kim's still gutted over her break up with Saint. She's desperate to ask for Saint's forgiveness, but how do you explain away a random infidelity with a stranger? And Sugar's giving Kim a lot to think about too.
---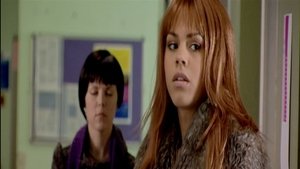 2x05 Episode 5 (July 13, 2006)
---
Kim is head over heels with her new girlfriend Saint, but when Saint goes away on a business trip Kim is worried and jealous. She passes her time by going to a drag king night at her favourite club, and meets the sexy and overpowering Montana, whose band is performing in the club that night. The key words and phrases for the rest of the story are kissing, girlfriend walking in, girlfriend walking out, drug overdose, hospital, misunderstanding.
---
2x04 Episode 4 (July 06, 2006)
---
Sugar moves in with Kim but the relationship is entirely platonic with Sugar sleeping on an air-bed. She gets a job in a candy floss stall,from where,as Kim discovers, she sells drugs. She also has sex with Saint and ultimately moves out of Kim's. Nathan and Stella meanwhile find a swingers' magazine intended for the people next door has been mistakenly delivered to them, which arouses their curiosity.
---
2x03 Episode 3 (June 29, 2006)
---
After having sex with Saint Kim goes to visit Sugar,who is expecting early release after granted a staff member favours. She asks to come and stay with Kim as she is homeless and Kim agrees. Returning to Saint's flat Kim is shocked to see a half-naked man whom Saint explains is Mark,an old flame,but they were never serious. Noticing that Saint and Mark have identical tattoos Kim is uncertain as to whether to believe her. However the girls talk things over and get close again. Only then does Kim realise she was meant to collect Sugar from prison.
---
2x02 Episode 2 (June 22, 2006)
---
Kim attracts the attentions of classmate Melissa before visiting Sugar in jail. Sugar suggests that Kim take Melissa as her girlfriend to make Saint jealous but Kim finds Melissa more boring than she had thought and tries to get her interested in Anna. Saint has seen the interplay between the women at the club and tells Kim she knows that Melissa was not really her girlfriend and the pair are reconciled.
---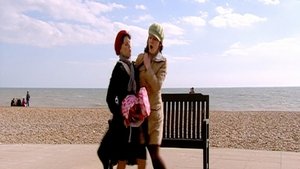 2x01 Episode 1 (June 15, 2006)
---
Eighteen months later, life is largely back to normal at Kim's Brighton home. Even Stella has returned and seems monogamous with Nathan, the parental couple in sex therapy. Sugar however is in jail. Kim meets and ultimately 'dates' sex shop clerk 'Saint' in a nightclub. There ten years older Anna, who believed Kim of professional age, invites her to a private party and lets her stay for breakfast.
---