Dance Moms
Season 1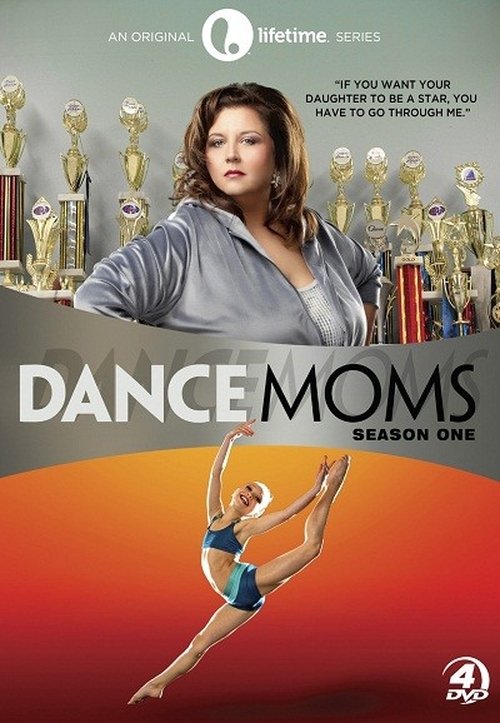 Dance Moms
Season 1
First Air Date: July 13, 2011

| | | |
| --- | --- | --- |
| First Aired on | : | 2011 |
| Episodes | : | 12 episodes |
Episodes
1x12 There's Only One Star (October 05, 2011)
---
Abby brings everyone back to Los Angeles and the girls audition and are cast for a music video. The girls compete against each other because only one girl can be cast as the lead in the video. The directors end up casting Chloe as the lead because she looks the part.
---
1x11 It All Ends Here (September 28, 2011)
---
After competing all season, it all boils down to the National Title Competition. Abby's dancers have been on a losing streak and this is their last chance to prove they can win. Meanwhile, Melissa leaves the competition early to go on vacation. Her ex-husband, Kurt, steps in as a "Dance Dad", sending Melissa into a panic.
---
1x10 Cathy Brings It On! (September 14, 2011)
---
Kelly secretly hires choreographers to give Brooke and Paige an edge; Cathy's dancers arrive to go head to head against Abby's dancers.
---
1x09 From Ballerinas to Showgirls (September 07, 2011)
---
Chloe finds herself at the top of Abby's pyramid; Cathy prepares her dancers to compete against Abby's dancers.
---
1x08 Love On The Dance Floor (August 31, 2011)
---
Abby plays cupid with Brooke and her duet partner.
---
1x07 She's a Fighter (August 24, 2011)
---
Abby's typecasting of Nia sends Holly over the edge. Meanwhile, minister Dawn returns to the Abby Lee Dance Company and Abby is fully prepared for any heated argument that might erupt.
---
1x06 Dying to Dance (August 17, 2011)
---
On their way to a big competition, Christi finds out that her grandmother has been admitted into a hospital. She now must choose whether to go to the hospital to sit by her grandmother's side or go to the dance competition.
---
1x05 When Stars Collide (August 10, 2011)
---
The Abby Lee Dance Company is on the edge after learning that a big Broadway casting director will attend their annual showcase, an exhibition in which she shows off her accomplished dancers. Abby's desire to push the girls to the max could have catastrophic effects if they don't do their best.
---
1x04 Stealing the Show (August 03, 2011)
---
Abby gives each girl a solo dance for their next competition. However, she gives two solos to her star dancer, Maddie, clearly providing her with an advantage over the others. Christi has seen this too many times and lashes out at Abby in uncontrollable fury.
---
1x03 Cheerleader Blues (July 27, 2011)
---
The Dance Moms need to win this week's competition to stay in the game, but chaos ensues when Mom Kelly's daughter wants to drop out of dance as she hurts her hip and she wants to be a cheerleader. Kelly convinces her daughter to stay in dance, pushing her so far that it may cause permanent injuries.
---
1x02 Wildly Inappropriate (July 20, 2011)
---
The Dance Moms allow their girls to wear outfits at the competition that are revealing and the scandal threatens to bring down the house. Abby's attempt to turn up the competition heat blows the audience away with what some may call an inappropriate dance number. She hopes it will give them their next big win. But it could backfire.
---
1x01 The Competition Begins (July 13, 2011)
---
Meet the dance instructor Abby Lee Miller, the dance moms and their daughters as the competition season begins and they travel from Pittsburgh to Phoenix.
---