Zig and Sharko
Season 3
Zig and Sharko
Season 3
First Air Date: September 19, 2019

| | | |
| --- | --- | --- |
| First Aired on | : | 2019 |
| Episodes | : | 78 episodes |
Episodes
3x78 Poseidon's Visit (January 01, 0001)
---
Poseidon wants Marina to marry a merman, so Zig disguises himself as one to get close to her.
---
3x77 Titazig (January 01, 0001)
---
Sharko wants to recreate a romantic scene with Marina from the movie "Titanic" on the ship's top deck, whereas Zig and Bernie aim to recreate the shipwreck scene, take advantage of the chaos and nab the mermaid…
---
3x76 Game Over (February 06, 2020)
---
Sharko is determined to defeat the final boss on an old arcade game, but Zig's constant attempts to eat Marina prevent him from doing so.
---
3x75 The Captain's Evening (January 01, 0001)
---
Marina prefers stargazing to the Captain's Gala evening.
---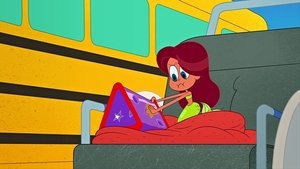 3x74 The Cloud (May 06, 2020)
---
An evil lightning bolt strikes the ship's clock and puts it out of joint. Time accelerates. All the ship's passengers suddenly grow old. When Bernie tries to repair the clock, he inverses the process: everyone on board turns into a baby…
---
3x73 The Crosswalk (February 06, 2020)
---
Sharko tries to help an elderly turtle cross a road, but Zig and Bernie don't make it easy for him.
---
3x72 Mechanical Jaws (March 19, 2020)
---
Zig and Bernie tinker with a box that allows them to control Sharko's jaw. The shark then involuntarily attacks Marina. Sharko does not understand what is happening to him, and fights against his dentures to save the mermaid!
---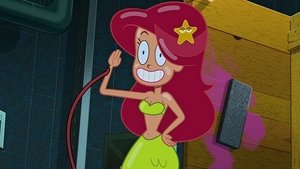 3x71 Replicas (January 30, 2020)
---
Bernie invented a machine capable of creating plastic clones from real characters. Everyone will be entitled to his double. Could this be the winning strategy to trick Sharko and crunch the mermaid?
---
3x70 A Heroic Tale (March 21, 2020)
---
Sharko, Zig and Bernie remember the time their boat almost sank when it hit a rock. Obviously Sharko says he saved the liner... But now, no one has the same version of the story and all declare themselves as the hero of that day.
---
3x69 Wide Awake (February 06, 2020)
---
Sharko, after a good day, is about to fall into a restful sleep. But Zig and Bernie take pleasure in spoiling his night. In the early hours, Sharko did not close his eyes and was exhausted. Difficult to watch over Marina in this state!
---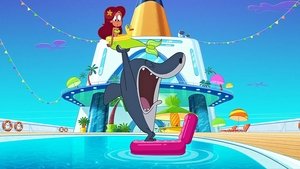 3x68 A Pie Dream (January 30, 2020)
---
After accidentally taking a cream pie in the face, Sharko is at a low point. He dozes off and has dreams as far-fetched as each other ... Dreams that will help him free himself from the trauma of his childhood.
---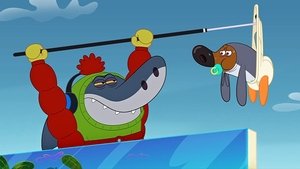 3x67 North Pole Movie (March 03, 2020)
---
While on a port-of-call in the Antarctic, Marina wants to make a documentary about penguins. Sharko is her production assistant but can't stand the cold. Zig plays this to his advantage to try and catch the mermaid.
---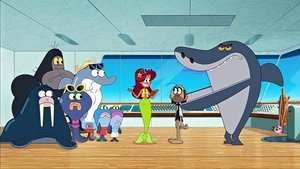 3x66 The Boating License (January 29, 2020)
---
After yet another liner accident, Marina decides to undergo accelerated-training for pilot Aldo. Sharko ensures the safety of the course because Zig takes every opportunity to try to delight the siren.
---
3x65 A Pearl for my Girl (May 04, 2020)
---
Sharko decides to offer a giant and sparkling pearl to Marina, hoping to win her heart. But Zig and Bernie work out the most cunning plans possible to steal the pearl and prevent Sharko from giving her his precious gift.
---
3x64 Daddy Bernie (October 30, 2019)
---
Bernie invents a device to change Sharko into a baby, so Zig can devour the defenseless mermaid. But his experiment goes wrong and Bernie ends up having to deal with three babies: Sharko, Marina, and Zig! Will he be able to cope with this situation?
---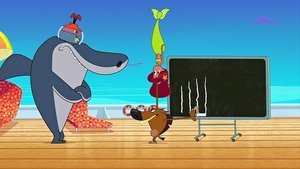 3x63 Deafening Noise (October 30, 2019)
---
Sharko's hearing becomes highly sensitive after an accident involving the ship's horn, which proves to be a useful weakness to Zig.
---
3x62 The Rare Bird (February 05, 2020)
---
Marina and a little reassured Sharko disembark on the island for a night excursion in search of a mysterious bird: the Kakaput. But Zig and Bernie intend to exploit the Sharko's and take the opportunity to work the siren...
---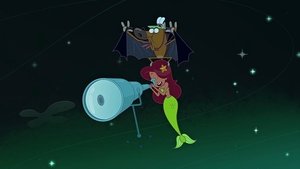 3x61 The Power of the Cape (February 05, 2020)
---
Zig is stealing a mysterious cape from Hades, which has magical power. A new trick to go after Marina the mermaid as she was spending a lovely evening with Sharko looking at the stars.
---
3x60 Lost at Sea (October 30, 2019)
---
During a fight, Zig and Sharko tumble into a lifeboat. The lifeboat breaks off from the ship and falls into the water. Before they know it, they're adrift in the ocean! Can they overcome past differences to survive… and get back on the cruise boat?
---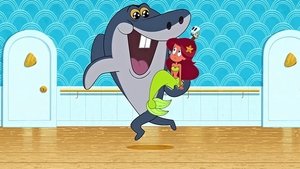 3x59 The Clairvoyant (May 02, 2020)
---
When the strange tortoises tell Sharko and Marina a bad story, Sharko is afraid that it will happen.
---
3x58 Saturday Night Dance (January 03, 2020)
---
Sharko is looking forward to the cruise ship's bell, so he can finally dance the tango with Marina… but Zig takes advantage of the party and use crazy dances to approach the mermaid discreetly.
---
3x57 Banana Peel (April 18, 2020)
---
Zig and Bernie find a crate filled with bananas in the hold of the boat. This is the perfect accessory for setting ever more slippery traps in Sharko. It is best to be vigilant before putting any toes on the bridge...
---
3x56 Mobilemania (April 27, 2020)
---
Sharko is addicted to Marina's cell phone. Zig and Bernie order one, just to work Marina quietly. Conquered by his "precious" laptop, the shark will have to make a choice: his laptop or the beautiful mermaid...
---
3x55 The Mime (November 01, 2019)
---
A mime follows Sharko, publicizing his upcoming show onboard the ship. Sharko gets very annoyed, and ends up knocking the guy out by accident… This means he has to replace the mime in the show, along with Zig…
---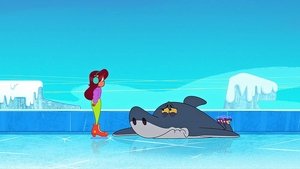 3x54 Sharko on Ice (January 01, 0001)
---
During a stopover on the ice, Sharko thinks of sharing a romantic moment with Marina by inviting her to dance as a duo on the ice. But the shark turns out to be a poor skater and Zig an ace on the ice...
---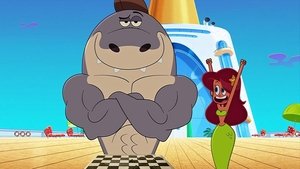 3x53 The Rival (April 07, 2020)
---
A big, new handsome shark comes aboard! Competition, based on mutual jealousy, soon develops between Sharko and Sharky. But when Marina is in danger, the sharks rise above their rivalry to join forces against Zig, to save her.
---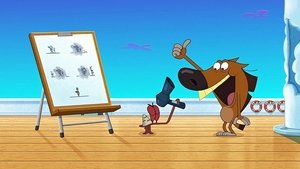 3x52 Foggy Day (April 30, 2020)
---
Bernie creates a device that buries the ship in a thick mist, so Zig can catch Marina without Sharko seeing him.
---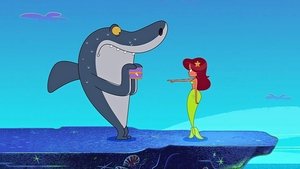 3x51 Childhood Treasure (April 15, 2020)
---
Marina refuses to hang out with Sharko after he accidentally breaks her favorite music box, so he must get her a new one before Zig eats her first.
---
3x50 The Elevator Trip (April 06, 2020)
---
Zig and Marina get stuck inside the elevator together, so the former tries to take the opportunity to eat the latter, but his claustrophobia gets the better of him. Meanwhile, Sharko and Bernie team up to save the mermaid and the hyena.
---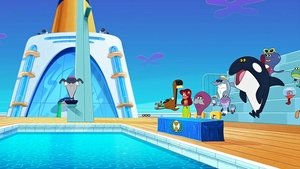 3x49 The Diving Contest (June 08, 2020)
---
Zig and Sharko have signed up for a driving contest. The winner gets to dine privately with Captain Marina! But when Sharko reaches the diving board, he realizes that he's scared to death of heights.
---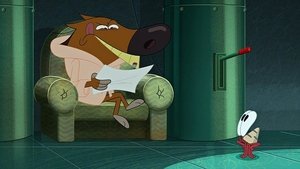 3x48 A Brother's Tiff (April 28, 2020)
---
Zig and Bernie get confused. Bernie, annoyed, refuses to speak to the hyena. Zig wants to prove that he can manage on his own. Affected by the situation, Sharko and Marina will put in place a plan to reconcile the brothers...
---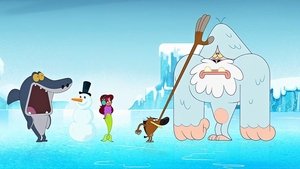 3x47 My Buddy Bigfoot (December 20, 2019)
---
The ship stops on the Arctic Circle, where Zig meets a Bigfoot! The snow creature thinks Zig is just too cute and adopts him as a pet toy. Zig tries to train his new buddy to demolish Sharko, but Bigfoot's not super smart…
---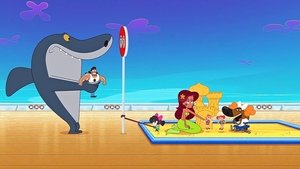 3x46 Best Girlfriends (June 06, 2020)
---
Zig disguises herself as a little girl and leads Marina into activities "forbidden to boys" to keep her away from Sharko. The shark would not only like to play with them, but also protect Marina. What if he too became his best friend?
---
3x45 The Serenade (April 25, 2020)
---
As Marina prepares to fall asleep, Sharko comes to serenade under her windows, hoping for a kiss. But Zig and Bernie take the opportunity to sabotage his performances in order to climb to the balcony in his place and be able to eat the mermaid...
---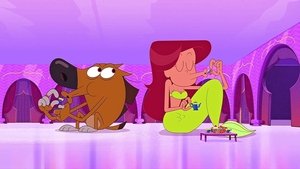 3x44 A Castle Built for Two (June 02, 2020)
---
Night has fallen over the ship. Bernie and the Starfish are finally alone together. They hope to spend a romantic night in their little castle, but it turns out to be more complicated than planned when Marina, Zig and Sharko decide to join them.
---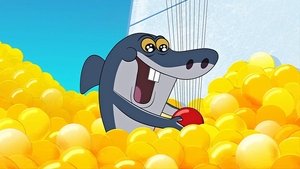 3x43 The Lost Ball (September 25, 2019)
---
Marina and Sharko try to catch and return a ball to two kids after it starts bouncing all over the ship, but Zig's attempts to eat Marina get in the way.
---
3x42 Sink or Swim (February 03, 2020)
---
Marina signs up for a swimming race and takes Sharko as coach. Zig participates too but he is so bad that Bernie has to give him a serious boost. Objective: to win the race but above all to bite the siren...
---
3x41 The Nap (February 02, 2020)
---
Marina, Zig and Sharko go back to childhood remembering a famous afternoon nap by the water. Baby Marina is not sleepy and wants to fetch a mysterious object in the water while Baby Zig wants to make the mermaid her snack...
---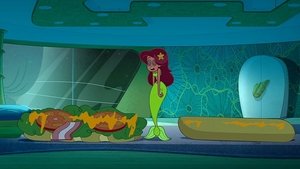 3x40 Zig's Shadow (February 02, 2020)
---
When Bernie takes a photo of Zig with a strange camera, the shadow of the hyena comes to life. Completely independent of Zig, this creature will prove to be a precious ally for him and a real problem for Sharko...
---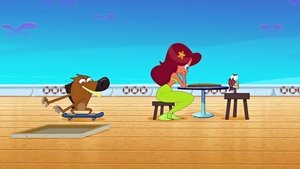 3x39 Sharko's Best Friend (February 01, 2020)
---
An alien called Blobi turns up an onboard ship to enjoy himself. Sharko thinks he's really cute and becomes great pals with him. But Blob is hungry, and when he's hungry, he'll eat anything, including mermaids… For once Zig is here to protect Marina!
---
3x38 The Fitness Session (February 01, 2020)
---
Marina is eager to exercise and signs up for fitness training. Of course, Zig conspires to take on the role of a fitness coach to move in on Marina… and to beat Sharko on his own turf: the gym!
---
3x37 Rockstar Marina (March 31, 2020)
---
Marina decides to set up a rock group and enlists her friends. During rehearsals Sharko turns out to be a very bad musician and gets kicked out of the group. But with the involuntary help of Zig, he will reveal his true talent during the concert!
---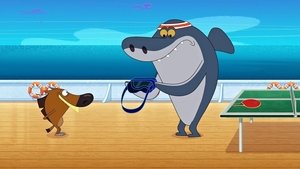 3x36 Virtual Attraction (March 30, 2020)
---
Marina is addicted to a VR game and she completely ignores Sharko. Zig is going to try and take advantage of the situation. And when the shark tries to rescue his mermaid, it's he who gets trapped in the VR headset …
---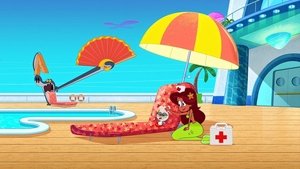 3x35 Atchoo! (September 19, 2019)
---
When Marina starts taking care of a baby seagull, Sharko discovers that he's allergic to feathers! Of course, Zig makes the most of the shark's weakness. He feathers the little gull to keep Sharko away from the mermaid to savor her!
---
3x34 The Mermaid's Feast (May 28, 2020)
---
Sharko wants to offer Marina a romantic dinner in the boat's restaurant but has to keep a close eye on Zig to prevent the mermaid from becoming the main course. Meanwhile, Marina is hungry, in fact so hungry she could eat a hyena…
---
3x33 Operation Santa Claus (December 24, 2019)
---
It's Christmas! Zig dresses up as Santa Claus, but Sharko is no fool. However, he himself has to dress the part to replace the hyena after ejecting him into orbit. He'd rather keep an eye on Marina than play Santa!
---
3x32 A Star on Board (April 22, 2020)
---
A famous actor of which Sharko and Marina are fans comes to stay on the boat. When Zig discovers that the star is wearing a mask that makes him beautiful and strong, he intends to use it to attract and eat the mermaid...
---
3x31 Hats Off to the Artist (April 21, 2020)
---
Bernie organizes a painting workshop to allow Zig to approach Marina. Sharko joins them to keep an eye on the hyena. Marina is happy to be with her friends but is quickly frustrated to discover that they draw better than her...
---
3x30 The Song of the Sirens (February 05, 2020)
---
When the ocean liner passes off Siren Island, Sharko is drawn to the evil sirens. Fortunately, Marina is there to save him...
---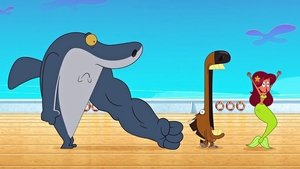 3x29 A Beautiful Shell (May 25, 2020)
---
This morning Bernie's day, but he is too small to care for him returned Zig Bernie back to the hopper to the ground and broke his helmet and saw the colored animal was Zig and Marina and Sharko much loved him and gave him the idea Bernie to love.
---
3x28 The Kiss (September 19, 2019)
---
Marina reads a fairytale about a frog changing into Prince Charming after being kissed and totally believes in it. Zig takes advantage of her gullibility to attract her into various traps, but he mainly attracts Sharko's jealousy and rage.
---
3x27 Grounded! (January 30, 2020)
---
Sharko and the animals are thirsty and around the world the water does not exist and marina checks for one of its free, Zig and Bernie to give water in the mold to eat marina.
---
3x26 Bionic Butler (May 24, 2020)
---
Marina and Sharko wanted to buy a dinner robot and Zig had an idea to eat to make Bernie a robot and his income but the real dinner robot came and his Zig vacation unintentionally began to crash.
---
3x25 Robot Craze (January 29, 2020)
---
Marina has a new obsession: giant robots! This gives Zig an idea, maybe he could defeat Sharko with the right armor. But Sharko has no trouble beating up Zig-Robot… until the hyena shows up in a real giant robot.
---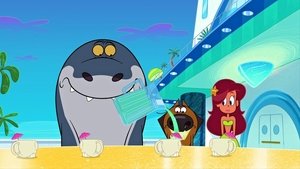 3x24 A Hell of a Friend (October 22, 2019)
---
Hades visits the ship in order to finally get a kiss from Marina, but she could be more horrified of him.
---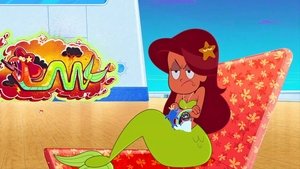 3x23 Old Buddies (March 10, 2020)
---
Sharko is happy to be reunited with two old friends from his teenage years, but Marina isn't very fond of their rebellious ways.
---
3x22 Spotless (January 28, 2020)
---
Sharko's romantic dinner with Marina keeps getting interrupted by Bernie and Zig's constant attempts to smudge his fancy suit.
---
3x21 Synchronized Swimming (March 08, 2020)
---
Sharko has a secret passion for synchronized swimming! Marina decides to make him the star of the swimming pool. Zig finds him absolutely ridiculous… and is very pleased to discover that mockery can be a powerful weapon against the shark!
---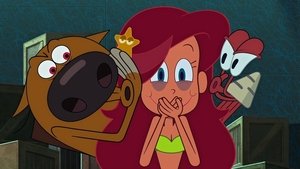 3x20 The Pranksters (September 19, 2019)
---
Sharko can't stand gags and pranks, so Marina teams up with Zig and Bernie to loosen him up. But they take advantage and double-up their gags to overpower the shark. Is Sharko the only one who doesn't have a sense of humor?
---
3x19 The Invaders (October 07, 2019)
---
Rats invade the boat! Marina tries to get rid of them and Sharko would like to help, but he is terrified by the rodents… Zig and Bernie will use his weakness to their advantage. Will Sharko be able to overcome his phobia to save Marina?
---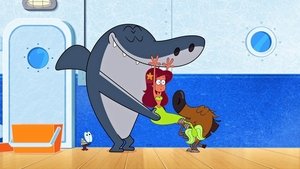 3x18 Hide and Squeak (January 28, 2020)
---
Marina and Sharko are playing hide and seek, but the mermaid is not very good at hiding. However, she eventually finds a spot so good that neither the shark or Zig can find her, no matter how hard they look.
---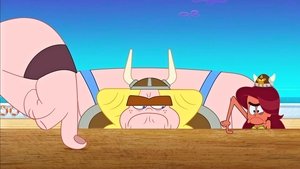 3x17 Viking Love (January 28, 2020)
---
Olga-the-terrible, a Viking chieftain has fallen head over heels in love with Zig. He is quite happy to have her shield him against Sharko, but not so happy with the fact that she keeps him away from Marina who Olga sees as a rival…
---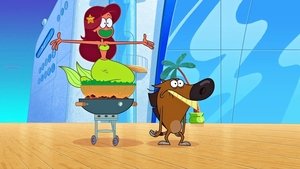 3x16 The Parsley (April 14, 2020)
---
Marina gets a piece of parsley stuck in-between her teeth, but she does not notice it, even after Sharko tries to explain it to her. This causes the shark and the other cruisers to run away from her in disgust, except for Zig, who takes advantage of the situation in order to eat her.
---
3x15 The Maze (November 27, 2020)
---
Zig, Bernie, Sharko and Marina land in a labyrinth of corridors and pipes in the engine room. While Sharko tries to find the exit, Zig tries to grab Marina every time he is not looking.
---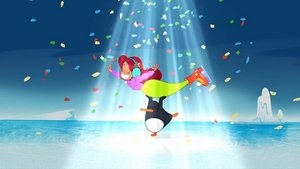 3x14 Frosty Friendship (November 27, 2020)
---
After the ship crashes into an iceberg, Marina decides to explore it and befriends a penguin living there. However, once the ship is repaired, the creepy little bird refuses to let her or Sharko leave.
---
3x13 Freezing Buddies (November 27, 2020)
---
After a high-speed chase across the ship, Zig and Sharko get stuck inside the kitchen's cold room. The shark and the hyena will soon have to forget their differences and combine forces to find a way out of this tricky situation...
---
3x12 Garbage Galore (November 08, 2019)
---
The ocean liner makes a stop off a magnificent desert island. When Sharko turns the beautiful beach into a garbage dump, Marina orders him to clean it up. Of course, Zig and Bernie turn his task into a nightmare to keep the shark busy.
---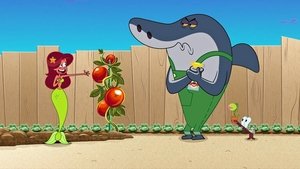 3x11 Zig the Gardener (March 02, 2020)
---
After accidentally tossing Sharko's fertilizer in the ocean, Marina creates a new one that makes all the plants in his garden grow huge. However, when Bernie's small carnivorous plant drinks an entire bottle of the substance, it turns into a giant monster.
---
3x10 Blindman's Bluff (April 14, 2020)
---
Sharko must stop Marina from being lured into Zig's stomach during a game of blind man's buff.
---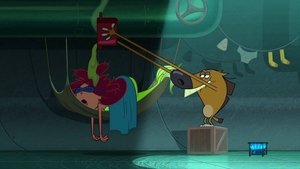 3x09 Do Not Disturb (January 26, 2020)
---
Zig tries to eat Marina at night while she's sleeping, so Sharko must save her without making too much noise, as she gets extremely angry when woken up.
---
3x08 Under the Sea (March 23, 2020)
---
When the ship sinks underwater, Sharko tries to take the opportunity to kill some nostalgic memories of swimming in the ocean, but Marina forces him to help her fix the boat instead.
---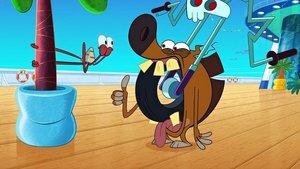 3x07 Sharko My Hero (April 11, 2020)
---
The baby swordfish starts idolizing Sharko to the point of repeating his every move, much to the shark's embarrassment.
---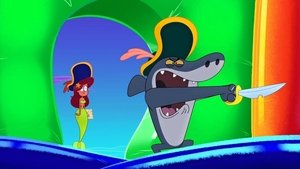 3x06 The Treasure Hunt (April 10, 2020)
---
Zig sends Marina and Sharko on a fake treasure hunt in order to catch the mermaid, but they end up discovering a real abandoned galleon with cursed treasure inside.
---
3x05 The Storm (April 09, 2020)
---
When a huge thunderstorm forces everyone to go inside the ship, Zig takes advantage of Sharko's seasickness to catch Marina whenever she has to save passengers that got stuck outside.
---
3x04 Safety First (November 05, 2019)
---
When the emergency alarm rings by mistake, everyone panics! Sharko decides to organize safety training to protect everyone in case of an emergency. But Marina isn't a very serious student, and Zig sabotages the classes to seize the mermaid.
---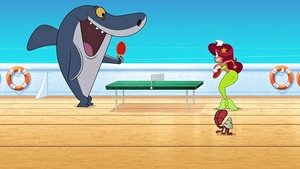 3x03 Nurse Marina (April 13, 2020)
---
Marina replaces the ship's nurse for the day, so Zig pretends to be hurt to be alone with her in the infirmary, but Sharko is not fooled and does the same thing.
---
3x02 Daddy Cool (September 19, 2019)
---
Zig dresses up as a cute baby so that Marina takes care of him. But the mermaid is too busy and asks Sharko to babysit Zig! The shark develops strong paternal feelings towards the kid and is heartbroken when he finds out his true identity.
---
3x01 Welcome on Board (September 19, 2019)
---
Marina dreams of sailing the sea, so Zig asks Bernie to build a cruise ship where all her friends can hop aboard! However, all awhile, Sharko believes this cruise vacation is another one of Zig's traps. When the boat is taking a dangerous course, Zig and Sharko are too busy bickering as always to save the day… who will come to the rescue?
---