Awkward.
Season 2
Awkward.
Season 2
First Air Date: June 28, 2012

| | | |
| --- | --- | --- |
| First Aired on | : | 2012 |
| Episodes | : | 12 episodes |
Episodes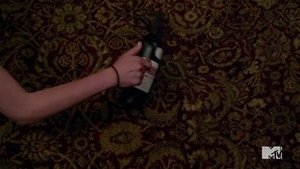 2x12 The Other Shoe (September 20, 2012)
---
Jenna prepares for her trip to Europe as her decision about the boys goes public in the Season 2 finale.
---
2x11 Once Upon A Blog (September 13, 2012)
---
Jenna's imagination runs wild as she fictionalizes her blog in an attempt to change her fate.
---
2x10 Pick Me, Choose Me, Love Me (August 30, 2012)
---
After releasing her blog, everyone has opinions about Jenna's life; Jake and Matty want answers.
---
2x09 Homewrecker Hamilton (August 23, 2012)
---
An unexpected text brings Jenna's love drama into the spotlight.
---
2x08 Time After Time (August 16, 2012)
---
Jake gets upset when he learns of Jenna and Matty's past,breaking up with Jenna saying 'the timing wasn't right'. Matty after finding out goes to comfort Jenna ending up with them making out on Jenna's bed. Once Jake hears Jenna's message on her phone admitting she loves him, he realises his mistake and goes to her house finding Matty and Jenna kissing. Meanwhile Lacey ends up dancing with her old boyfriend Ben at the wedding. Jenna's dad ends up coming finding them dancing and is heartbroken. And, Jenna tells Matty she is still in love with him.
---
2x07 Another One Bites the Dust (August 09, 2012)
---
Jenna's plans to sleep with Jake are hindered by Aunt Ally's wedding, someone from her mother's past and Sadie.
---
2x06 What Comes First: Sex or Love? (August 02, 2012)
---
Still reeling from Jake's proclamation of love, Jenna considers sleeping with him, believing sex might bring her some clarity about her own feelings.
---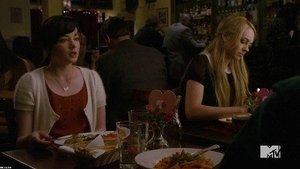 2x05 My Love is a Black Heart (July 26, 2012)
---
Jenna prepares for her first Valentine's Day with a boyfriend; Jenna and Tamara are jealous that Matty and Ricky seem to be moving on.
---
2x04 Are You There God? It's Me, Jenna (July 19, 2012)
---
Jenna struggles with her parents' separation. Feeling responsible, she tries to absolve herself by attending a church camp.
---
2x03 Three's a Crowd (July 12, 2012)
---
Jenna and Jake's relationship is finally going smoothly that is untill Matty starts tagging along and tries to tempt Jenna constantly.
---
2x02 Sex, Lies and the Sanctuary (July 05, 2012)
---
Jenna revels in her and Jake's official relationship status until she learns a hidden camera is filming at the Sanctuary. She then goes to great lengths to destroy the tape, enlisting Ming and others to help.
---
2x01 Resolutions (June 28, 2012)
---
A gift from Jake forces Jenna to decide whether she's ready to leave her past with Matty behind for good.
---