Suite 7
Season 1
Suite 7
Season 1
First Air Date: December 13, 2010

| | | |
| --- | --- | --- |
| First Aired on | : | 2010 |
| Episodes | : | 8 episodes |
Want to see ?
Trailer: Suite 7: Official Trailer | Lifetime
Featurette: Suite 7: Guest Disservices | Lifetime
Episodes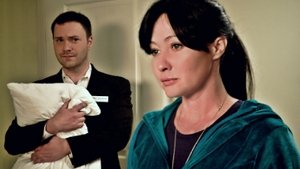 1x08 Company (January 28, 2011)
---
An emotional hotel guest coping with loss (Shannen Doherty) and an emotionally disconnected hotel manager (Wilson Cleveland) find comfort in each other's company.
---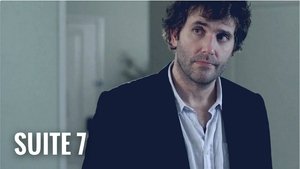 1x07 Supermen (January 21, 2011)
---
How can Gil ask longtime colleague and fellow road warrior, Wil to have his midlife crisis somewhere other than his hotel room so he can get some much-needed sleep?
---
1x06 Captive Audience (January 14, 2011)
---
Cole (Brian Austin Green) has kidnapped Kate (Alexi Wasser), a popular young actress in hopes of getting her to star in his screenplay "Captive Audience." Can Cole convince Kate he's the world's best writer before Kate convinces Cole he's the world's worst kidnapper?
---
1x05 That Guy (January 07, 2011)
---
Best Man Milo Ventimiglia has exactly 24 hours to convince groom-to-be Brandon Molale that he's about to marry the wrong girl.
---
1x04 For Richer or Poorer (December 31, 2010)
---
Thanks to a sudden spike of income, two newlyweds (Tony Janning and Tara Perry) find out on the night of their wedding just how very little they actually know about each other.
---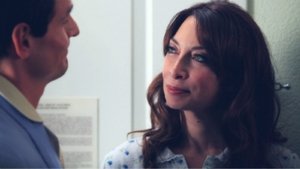 1x03 Soulmates (December 22, 2010)
---
It's the middle of the night. Livvy (Illeana Douglas) and Max (Henry Dittman), two actors doing a film together can no longer resist the temptation of an off screen love affair. While Livvy and Max try to keep their romantic ideals about true love the couple next store with their wild antics becomes so distracting it makes them rethink their entire romantic escapade.
---
1x02 Good in Bed (December 17, 2010)
---
When Jessy (Jaime Murray) shows up with final divorce papers to Michael's (Eddie McClintock) hotel room, where he's been holing up to avoid signing, they end up having one last fling.
---
1x01 Guest Disservices (December 13, 2010)
---
Hotel night manager Matt (Wilson Cleveland) is told he must cover yet another 12 hours. Sleep deprived, Matt's patience is pushed to the limit by Russell (Marc Hustvedt), a spoiled guest demanding he be upgraded to the hotel's most-popular suite: Suite 7.
---