Fantasy Island
Season 3
Fantasy Island
Season 3
First Air Date: September 07, 1979

| | | |
| --- | --- | --- |
| First Aired on | : | 1979 |
| Episodes | : | 23 episodes |
Episodes
3x23 Eagleman / Children of Mentu (May 17, 1980)
---
In ""Eagleman"" Morris Binstock attempts to win back his son's respect and admiration by becoming the comic book hero the boy worships forgoing a possible Vice-Presidency with John Henry Insurance Company. And in ""Children of Mentu"" a young journalism student dreams of breaking the biggest news story of the decade by locating the infamous refugee from justice.
---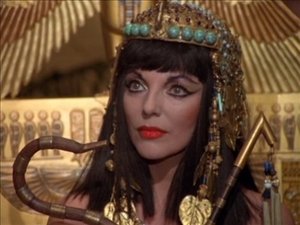 3x22 My Fair Pharaoh / The Power (May 10, 1980)
---
In ""My Fair Pharaoh"" Lucy Atwell travels in time to ancient Egypt and poses as Cleopatra, only to find her life in grave danger. And in ""The Power"" Fred Webster wishes to assert more control over his life, is given the tricky power of telekinesis.
---
3x21 Jungle Man / Mary Ann and Miss Sophisticate (March 08, 1980)
---
In ""Jungle Man"" David Farley an actor who's life has been centered on the television character ""Jungle Man"" he created wishes to have one last adventure in that role before it's taken from him. In ""Mary Ann and Miss Sophisticate"" Mary Ann Karlen a ventriloquist wishes to rid herself of the tormenting split personality she shares with her puppet, Miss Sophisticate.
---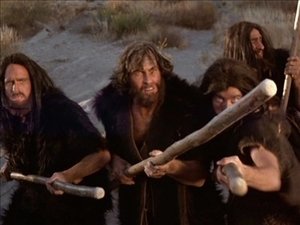 3x20 Nona / One Million B.C. (March 01, 1980)
---
In ""Nona"" a blind man uses his gift of sight for 48 hours to search for the Nona, woman of his dreams. And in ""One Million B.C. two women who wish for the days when men were expected to be macho find themselves being fought over by two tribes of cavemen.
---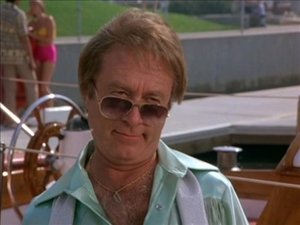 3x19 The Swinger / Terrors of the Mind (February 09, 1980)
---
In ""The Swinger"" a middle-aged man wishes for the swinging youth he feels he never enjoyed. And in ""Terrors of the Mind"" Sharon Sanders Ward wishes to see what the future holds for her, unaware of the dangers such a vision can hold.
---
3x18 Aphrodite / Dr. Jekyll and Miss Hyde (February 02, 1980)
---
In ""Aphrodite"" Professor Blair risks his sanity and his life when he goes after the woman of perfect beauty. And in ""Dr. Jekyll and Miss Hyde"" Dr. Griffin, a drab and unfeminine lady psychiatrist makes a shocking discovery about her own nature and instincts.
---
3x17 Playgirl / Smith's Valhalla (January 26, 1980)
---
In ""Playgirl"" beautiful former centerfold model Erica Clark wishes to turn the tables and treat men as sexual objects. And in ""Smith's Valhalla"" Jason Smith wishes to become a war hero and lead a team of soldiers on a daring commando raid.
---
3x16 Rogues and Riches / Stark Terror (January 19, 1980)
---
In ""Rogues and Riches"" Mark Hendricks, an attorney must travel to 18th century England to try and convince his client to go back to the present. And in ""Stark Terror"" Amy Marson a traumatized girl wishes to relive the night of her mother's murder in order to see, once and for all, if she is guilty of the death.
---
3x15 Unholy Wedlock / Elizabeth (January 12, 1980)
---
In ""Unholy Wedlock"" Danny Collier finds himself in a true pickle when the woman he marries turns out to be the girl in his bachelor party cake and not his fiancee. And in ""Elizabeth"" Lisa Corday finds herself possessed by the spirit of a woman dead 300 years, a woman from Roarke's past.
---
3x14 Look-Alikes / The Winemaker (December 22, 1979)
---
In ""Look-Alikes"" A salesman wants to trade places with someone who looks like him and leads a more exciting life. In ""The Winemaker"" A nun submits her wine for her financially pressed church and townspeople, hoping that first prize will be enough to keep the people and abbey afloat.
---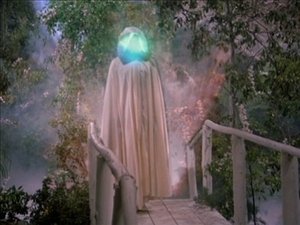 3x13 The Inventor / On the Other Side (December 15, 1979)
---
In ""The Inventor"" absent-minded professor Professor Clebe finds himself in big trouble when his secret invention is revealed to the world. And in ""On the Other Side"" widow Irma Gideon wishes to travel through the doors of death to see what it is really like and contact her deceased husband.
---
3x12 The Cheerleaders / Marooned (December 08, 1979)
---
In ""The Cheerleaders"" two young women wish to become glamorous cheerleaders for their favorite football team. And in ""Marooned"" truck driver Melvyn Mews is infatuated with a movie star and is in for a rude awakening when his wish to spend the weekend with her is fulfilled.
---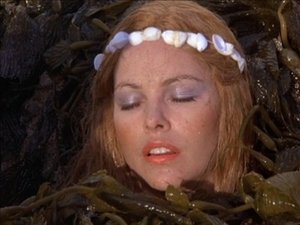 3x11 The Mermaid / The Victim (December 01, 1979)
---
In ""The Mermaid"" a marine biologist Professor DeHaven must chose between his infatuation with a mermaid and the love for his wife. And in ""The Victim"" a Julie Brett fails to heed Mr. Roarke's warning and finds herself kidnapped by a man who forces women to be his prostitutes.
---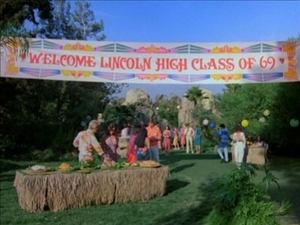 3x10 Class of '69 / The Pug (November 24, 1979)
---
In ""Class of '69"" An overweight woman wishes to become thin in order to overcome her humiliation 10 years ago. And in ""The Pug"" Mitch Lee wishes to see his father fight for the World Heavyweight Championship.
---
3x09 The Dancer / Nobody's There (November 17, 1979)
---
In ""The Dancer"" a Texas millionaire sponsors the comeback of a famous ballerina, so that he can declare his love for her. And in ""Nobody's There"", a well-intentioned but bumbling lady private eye gets the chance to crack her first big case.
---
3x08 The Handy Man / Tattoo's Romance (November 10, 1979)
---
In ""The Handy Man"" Holly Ryan is a small-time bookie who has to testify against gangster Spider Sloat who is out to kill him. His santuary ends up being a Christian Orphanage. In ""Tattoo's Romance"" a pushy aunt who is trying to get her niece a singing career exploits Tattoo who is enamoured of the niece.
---
3x07 The Wedding (November 03, 1979)
---
Mr. Roarke marries his longtime love Helena Marsh, knowing that their time together will be very short. Helena has been diagnosed with a brain tumor and her last wish is become Mrs. Roarke.
---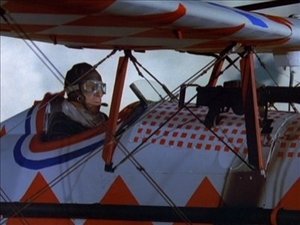 3x06 The Red Baron / Young at Heart (October 27, 1979)
---
In ""The Red Baron"" Cornelius an avid World War I buff and locksmith has the opportunity to experience first hand what it's like to be a Flying Ace and encounter the greatest enemy in the air. In ""Young at Heart"" Helen a 52 year old librarian wishes to be twenty-five again and find true love.
---
3x05 The Chain Gang / The Boss (October 20, 1979)
---
In 'The Chain Gang' Mike Jenner is obsessed with finding his father's killer, which could wind up causing his own death. In 'The Boss' switchboard operator Cindy Carter fantasizes about becoming the boss of a large corporation, but she uncovers deception and underdealings along the way.
---
3x04 Baby / Marathon: Battle of the Sexes (October 05, 1979)
---
In 'The Baby' Tattoo becomes enamored of the little baby Patrick, whose parents were killed and Tattoo wishes to adopt him, but fears that because of his difference that he cannot give the baby the life he deserves. In 'Marathon: Battle of the Sexes"" Olaf, Bunny and Gretchen enter the marathon in order to save their hometown, meanwhile the race has been sabotaged by Dr. Bunk and Bruno. The tables turn when Mr. Roarke throws in a few curves.
---
3x03 Tattoo: the Love God / Magnolia Blossoms (September 21, 1979)
---
In ""Tattoo: the Love God"", Tattoo's fantasy of becoming a god to many beautiful native women becomes a bit too much for him too handle. In ""Magnolia Blossoms"" Myra and Gladys seek romance a la ""Gone With the Wind"".
---
3x02 Goose for the Gander / The Stuntman (September 14, 1979)
---
In ""Goose for the Gander"" Marjorie Gibbs from Santa Fe, New Mexico signs up for a cooking competition in order to save her diner and ends up falling for a hash slinger named Joe Lange. In ""The Stuntman"" Bill Rawlins who lives in his father's shadow as Greatest stuntman, becomes bitter and alienates everyone around him, its up to his dad to join forces and bring father and son back together again.
---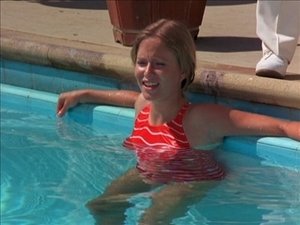 3x01 Hit Man / The Swimmer (September 07, 1979)
---
In ""Hit Man"" a desperate man hires a hit man to eliminate him, so his family can inherit his lucrative insurance money. When suddenly an unexpected sales offer comes to him, is it too late or will Johnny Detroit do him in. In ""The Swimmer"" Olympic swimmer Terry Summers is paralyzed in an accident and comes to the island seeking a cure.
---