Single Ladies
Season 1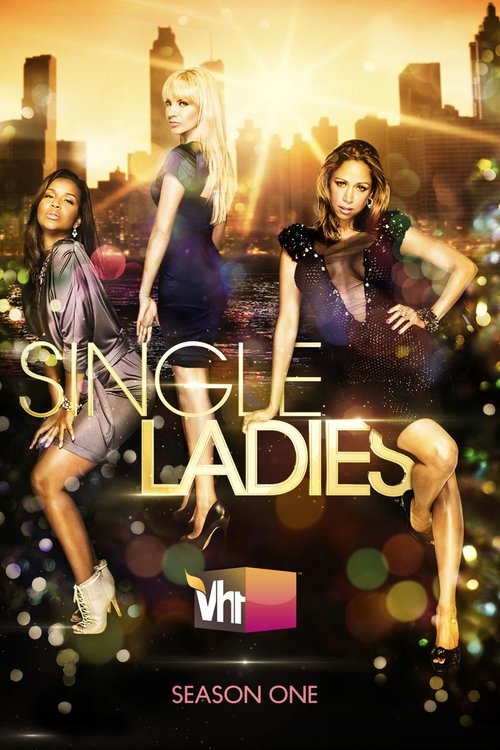 Single Ladies
Season 1
First Air Date: May 30, 2011

| | | |
| --- | --- | --- |
| First Aired on | : | 2011 |
| Episodes | : | 11 episodes |
Episodes
1x11 Is This The End? (August 08, 2011)
---
---
1x10 Everything Ain't What It Seems (August 01, 2011)
---
---
1x09 Can't Hide Love (July 25, 2011)
---
---
1x08 Lost Without You (July 18, 2011)
---
Things couldn't be better for Val and Jerry... until Quinn shows up with a startling revelation. Keisha gets caught in the middle of an old feud between Malcolm and his brother. April tries to get Reed to focus more on his music than partying. And Christina gives Omar relationship advice.
---
1x07 Take Me to the Next Phase (July 11, 2011)
---
Val's new relationship is tested by gossip about her in the blogosphere and in real life. Secrets are revealed when Keisha helps Malcolm out of a bind. April takes a huge gamble when she invests her own money in Reed's career. And Christina ends things with Aaron, who does not take it well.
---
1x06 Old Dogs, New Tricks (July 04, 2011)
---
Fed up with several bad first dates, Val decides to take a break from men... and finds it to be a much harder task than anticipated. Keisha's new hot trainer pushes her to the limit in more than one way. A vengeful shopping spree by Darryl forces April to become more pro-active. Val worries about Christina's relationship with her professor. And beloved Atlanta newscaster Sharon Love accidentally reveals a secret about Val.
---
1x05 That's What Friends are For (June 27, 2011)
---
Val is conflicted when Malcolm wants to hire her for a special event. Keisha, though still angry with Malcolm, gives Val her blessing to work with him. April's job is on the line when she takes on the record company's problem artist, Reed. K.C. gives Val some surprising news. And Christina is off to a rocky start at "V."
---
1x04 Confidence Games (June 20, 2011)
---
A party at "V" leaves Val with more dates than she can handle, but after a pep talk from Keisha, she quickly learns how to juggle. The Cold War continues between Keisha and Malcolm, but her new conquest, a distinguished professor, keeps her on her toes. April receives a shocking birthday surprise from Darryl. And Val gives Christina advice on one of her school designs.
---
1x03 Indecent Proposal (June 13, 2011)
---
April sets Val up on a date that seems too good to be true. Keisha is determined to brush off Malcolm by meeting a few eligible rich bachelors. April's marriage is crumbling in the aftermath of the scandal, but her career might receive a long-awaited boost from a new artist. And Val gets a little help with her boutique, "V," from free-spirited and rebellious new intern, Christina.
---
1x02 Cry Me A River (June 06, 2011)
---
Val's solution for getting over Quinn is online dating, but she gets more than she bargains for. Keisha and Malcolm take their relationship to the next level with mixed results. And April's cover is blown as she's thrown further into the mayor mistress scandal
---
1x01 Two Hour Premiere (May 30, 2011)
---
Val ( Stacey Dash) is an ambitious aspiring fashion mogul who wants to find a true partner. Keisha (LisaRaye McCoy), on the other hand, is a former video dancer just looking for a rich man to keep her in style. April (Charity Shea,) has supposedly found the perfect man and the perfect marriage - but is learning that marriage isn't necessarily a happy ending.
---