The District
Season 1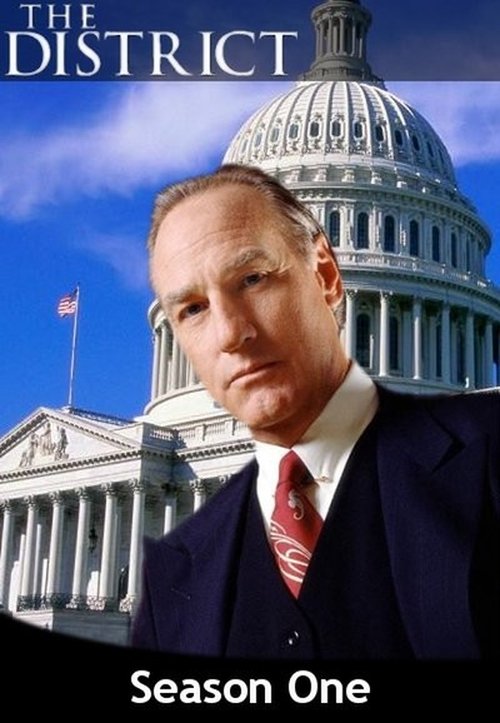 The District
Season 1
First Air Date: October 07, 2000

| | | |
| --- | --- | --- |
| First Aired on | : | 2000 |
| Episodes | : | 23 episodes |
Episodes
1x23 Fools Russian (2) (May 19, 2001)
---
Mannion receives Monya's hand by the mail, an indication that someone is plotting against him. Temple hasn't recovered from his fiancée's death, but Mannion accepts him back on the force. With Mannion under heavy investigation, the mayor has no options but suspend him. Noland steps in as police chief. Noland assigns McGregor and Temple to work directly for Mannion and he decides to run a investigation of his own. Temple, McGregor and Mannion go to a contruction to investigate the Russian mob, since a scheme for money laudry in the value of over 1 billion is discovered. The FBI tapes two unidentified Russians talking about Mannion's murder, and the voices are identified to be Boris' (Mannion's informer) and Putin's (the man the FBI is after). McGregor and Temple see four suspects enter Boris's bar and call Mannion. Temple decides to take action and walks into the bar, despite Jack's order to wait for him. Temple starts a fight with the men, resulting in him being taken hostage by one of
---
1x22 Fools Russian (1) (May 12, 2001)
---
Two ex-cops who worked as bank securities are shot to death and Mannion suspects that the Russian mob is behind it. The FBI wants the case, but Mannion won't let go and decides to solve it by himself. He contacts Monya, a Russian gangster from NY with whom he has a history and Monya gives him a name to go after. The FBI wants to take over the investigation and Mannion refuses to help them given the issues he has with the bureau back from when they let his old partner die. After a few insults that cross the line of internal rivalship, compromising evidence from Jack's personal account appear to incriminate him, possibly planted by the federals. Meanwhile, Temple's marriage is approaching and he couldn't be happier. But his plans are suddenly interrupted when he pays his fiancée a visit at the hospital. Two men had just arrived from a neighbor fight over a fence, and one of the victim's brother goes insane and tries to shoot the other man. But McGregor throws himself to protect the man a
---
1x21 Don't Fence Me In (May 05, 2001)
---
An operation to catch a theft mob is set and Temple goes undercover as a pawn shop salesman who also works selling stolen objects. After entering a scheme for stolen credit cards and laptops, the agents make the arrest for the two brothers who were the heads of the gang. Meanwhile, McGregor investigates the origins of a stolen bracelet caught on Temple's pawn shop, which leads to a case of rape/murder from five years ago. McGregor is convinced the prime suspect is the murderer, but can't make an arrest until he tries to fly outside the country. Nick is still trying to develop a good relationship with the community member, but can't because she won't date white men. Nick tries to make something to please her and stops a demolition in the name of Mannion, who wasn't pleased to hear that and ends up giving Nick a warning about mixing personal life with work. And Queenie, the presidential dog, runs away and a psychic is called to help find her.
---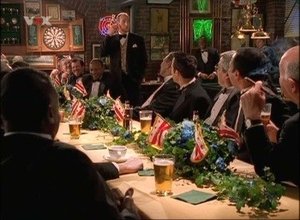 1x20 Running Towards Fire (April 28, 2001)
---
Detective Travis Haywood is shot while performing an undercover operation by an off-duty cop. Mannion has to handle the manipulative press that keeps referring to the incident as the third time a black cop has been shot by a white cop. Detective Heywood dies and the issue of prejudice gets stronger as the black cops demand the shooter to be severely punished.
---
1x19 The Agony and the Ecstasy (April 21, 2001)
---
Just as Mannion and his ex-wife, Sherry, are making plans to get back together, their son, Jack Jr., arrives for a visit. He brings his new girlfriend with him and they announce they're taking a year off college to travel through Europe. The problems grow bigger when Jack Jr. is confronted by his dad for using ecstasy and is later arrested at a rave party for possession and traffic. Meanwhile, a kidnapped woman calls from a car's trunk begging for help before she is killed; Nick has to face neighborhood problems at his new house and Parras is confronted and suspended by her superiors after her gun is stolen by a man she picked up at a bar and used to kill a man.
---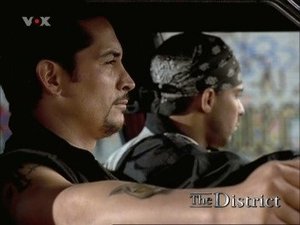 1x18 Night Moves (April 07, 2001)
---
Mannion decides to declare war against street gangs after a drive by shooting kills an innocent pedestrian. Two Latino gangs (the ""Colombian Guardian Crew"" - C.G.C. - and ""Los Muertos"") - one Cuban and one Salvadorian - are in war with each other over territory limits and Mannion sends his best men to catch the main leader accused of killing the pedestrian: Carlos ""El Gato"" Cesar, one of the most dangerous gang members in the city. Meanwhile, Mannion has suspicions that the same man that reported a criminal fire is the one who started it; and Nick has to face his fears after being badly beaten up by a robber.
---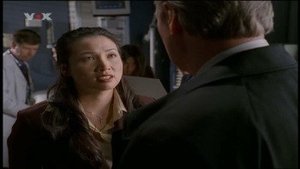 1x17 New World (March 10, 2001)
---
A respected Vietnamese colonel, who is now a successful local businessman, is suspected of running a sex-slave operation using kidnapped Asian girls, one of whom is murdered. Also, Ricky refuses to go to school and he won't tell Ella why; and McGregor's reluctance to publicly acknowledge his relationship with Nancy leads to a confrontation.
---
1x16 A Southern Town (February 24, 2001)
---
Mannion goes to New York to attend his ex-wife's wedding — and perhaps stop it; an ex-cop accuses Noland of covering up a case 30 years ago that involved a politician's son.
---
1x15 The Most Dangerous Job (February 17, 2001)
---
Mannion vows to better protect cab drivers after a cabbie fatally shoots a passenger he thought was trying to rob him. Also, a new U.S. Attorney stirs up controversy, and McGregor gets jealous when Nancy receives flowers from an unknown person.
---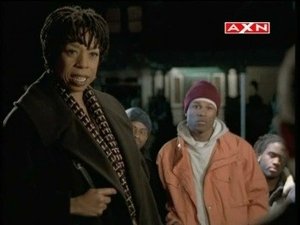 1x14 Rage Against the Machine (February 10, 2001)
---
Mannion attempts to reunite a troubled boy living in foster care with his mother, who is in jail on a drug charge; McGregor tries to prevent a stalker from harming a woman; a female reporter shadows Mannion to write a profile of him; and Temple raises doubts about his upcoming wedding.
---
1x13 Vigilante (February 03, 2001)
---
Mannion searches for a vigilante who is killing convicted child molesters; Ella learns that one of her neighbors is a former sex offender.
---
1x12 Old Ghosts (January 20, 2001)
---
Mannion becomes personally involved in a case after a woman asks him to find her husband; McGregor threatens a former I.R.A. gunman who is in town for peace talks.
---
1x11 The D.C. Strangler (January 06, 2001)
---
Temple leads an investigation to catch a serial killer who is murdering prostitutes, but after viewing the women's mutilated bodies he doesn't know if he's strong enough to see the job through; Mannion comes under pressure to hire a politically correct candidate for a district-commander post.
---
1x10 The Santa Wars (December 16, 2000)
---
Jack is threatened by an ex-cop who was fired. Ella has to deal with Santas fighting over the hot spots of the city. Jack's suspicious that Nick is seeing his daughter behind his back, when he's in fact trying to work out a way to bring her to see him for Christmas as a surprise. McGregor and Parras continue with their secret affair. A US Senator is arrested for public drunkness and the deputy mayor has to negotiate with Nolan for it not to go public. Expensive video games are stolen and it is discovered the the store owner is behind it to get extra money.
---
1x09 Pot Scrubbers (December 02, 2000)
---
Mannion goes after a dealer who is supplying drugs to rich executives. Meanwhile, his ex-wife, Sherry, shows up unexpectedly to deliver bad news.
---
1x08 The Jackal (November 25, 2000)
---
The city is terrorized by a criminal who stalks elderly people, empties their bank accounts and then kills them; the Mayor comes clean about his sordid past; Ella is asked out on a date, but she's not sure if she should accept.
---
1x07 Imperfect Victims (November 18, 2000)
---
Ella is fearful of what will happen to Ricky when he testifies against his father, who's on trial for murdering the boy's mother; Temple tries to convince the victim of a serial rapist to testify; Nick discovers some explosive evidence against the mayor.
---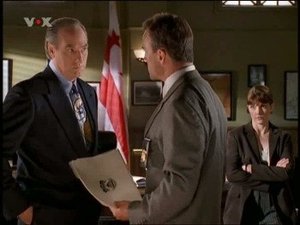 1x06 How They Lived (November 11, 2000)
---
The statement on this episode about the Pumpkin Tapes should be on Episode #8
---
1x05 The Real Terrorist (November 04, 2000)
---
The threat of biological terrorism strikes Washington and Chief Mannion has to arrange almost all his force to search for a potential terrorist. An escapee from juvenile detention murders a taxi driver and a few drug dealers and becomes a big threat once he hides in a public schools, putting in danger hundreds of lives. Temple disguises as a student to catch the killer, in an operation that almost cost Ella the guard of her nephew, if it wasn't for Mannion's interference to the judge.
---
1x04 Surveillance (October 28, 2000)
---
Mannion creates departmental strife when he orders a special night shift that will put senior officers out on the streets during peak crime hours.
---
1x03 Worst Block (October 21, 2000)
---
As Mannion vows to clean up the most crime-ridden block in the city, community tensions rise when Temple is accused of intentionally pushing a police suspect into oncoming traffic.
---
1x02 Dirty Laundry (October 14, 2000)
---
Mannion issues a mandate to get illegal guns off the streets and uncovers the surprising motive behind the murder of a well-connected young man.
---
1x01 Pilot (October 07, 2000)
---
Jack Mannion is hired as Washington, D.C.'s new police chief and isinstantly greeted with hostility by the city's top brass, led by chief of patrol Joe Noland, who believes he should have been promoted. Also, this is the Sensitive Beginning of the True, Touching Friendship between Jack Mannion and Ella. This kind of friendship is such a Joy to Watch and we can always use more ""Warming of the Heart"", in these cold facts reality years.
---