Mildred Pierce
Miniseries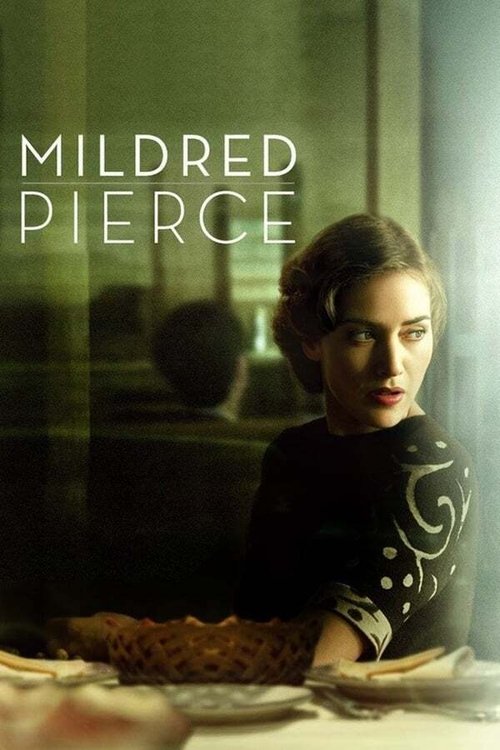 Mildred Pierce
Miniseries
First Air Date: March 27, 2011

| | | |
| --- | --- | --- |
| First Aired on | : | 2011 |
| Episodes | : | 5 episodes |
Divorced single mom Mildred Pierce decides to open a restaurant business, which tears at the already-strained relationship with her ambitious elder daughter, Veda.
Episodes
1x05 Part 5 (April 11, 2011)
---
Mildred is quite proud of Veda's accomplishments as a singer but finds that her daughter refuses to take her phone calls or respond to any of her letters. She and Monty Beragon spend some time together and she decides to buy his old family mansion. They also decide to marry and is thrilled when Monty arranges for Veda to come to the reception and sing for them. Success has only inflated Veda's ego however. She has many offers whether it be to endorse products or sing in New York City. Mildred however suffers a serious business setback when the restaurant in Laguna Beach starts to lose money. She's also had to increase her personal expenses to cover her expenses. She learns that Wally Burgan and Ida are quite prepared to push her aside. Mildred has been spending her money on Veda and her ex-husband Bert suggests that Veda will just have to contribute more. Her world comes crashing down when she returns home unexpectedly.
---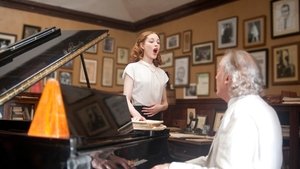 1x04 Part 4 (April 10, 2011)
---
As the years have gone by, Mildred has become quite a successful businesswoman. It's now 1937 and she and Lucy, now a partner, is looking to open her third restaurant on Laguna Beach after having opened her second place in Beverly Hills. Veda has grown into an attractive 18 year-old but is no less selfish as a young adult. She's taken to partying and staying out until all hours but refuses to follow her mother's advice. She's now thinking that she wants to be an actress, which Mildred encourages. She is soon pregnant but the child's father refuses to marry her leaving Mildred in the dark until she learns that something is going on from the boy's mother. Veda however wants something other than marriage from the boy and his family. Mildred throws her out but after several months with no word from her, learns that Veda has become a successful singer.
---
1x03 Part 3 (April 03, 2011)
---
After her youngest daughter's funeral, Mildred concentrates on opening her new restaurant. Opening night is a smashing success and even Veda seems to approve. It's all a little too busy for a first night but friends come to the rescue. When Monty Beragon shows up, she learns that he is quite a well-known personality. Veda is quite taken with him. Monty recommends a new music teacher for Veda and Mildred decides to start saving to buy her a proper piano. With the repeal of prohibition, neighbor Lucy suggests that Mildred opens a bar in the restaurant. Vera, not happy with the wristwatch her mother gave her for Christmas, rebels. She blames Monty for turning Veda against her.
---
1x02 Part 2 (March 28, 2011)
---
Mildred brings a sample of her pies into the diner and they're a big hit with the customers. Soon she gets an order for 35 pies a week and the orders start to pile up from other restaurants as well. Veda discovers her waitress uniforms and Mildred is forced to admit what she does for a living. The selfish Veda thinks it's all so degrading. Mildred tells her she plans on opening a restaurant of her own and eventually asks Wally to develop an estimate of what it would cost to set herself up, but he has another idea for her. With a divorce from husband Bert she's able to buy and convert a house into a restaurant. On her last day at the diner, she leaves early to spend time at the beach with one of the customers, Monty Beragon. She returns home the next day to learn that her youngest daughter is seriously ill in hospital.
---
1x01 Part 1 (March 27, 2011)
---
After a fight with her husband, Mildred Pierce finds herself alone and caring for her two young daughters. She hasn't worked outside of the home for several years but is excellent at making pastries and sells cakes and pies to friends and neighbors. She would like to work as a sales clerk or a receptionist but those jobs are hard to come by. She has an interview with a Mrs. Forrester about becoming her housekeeper but it's clear that her pride will not let her take such a low position. She finally realizes - urged on by her friend and neighbor Lucy Gessler - that she'll never get the type of job that she wants and settles for a job as a waitress in a hash house. She begs Lucy never to tell her daughters, especially the elder Veda, of the type of work she does.
---