Revenge
Season 4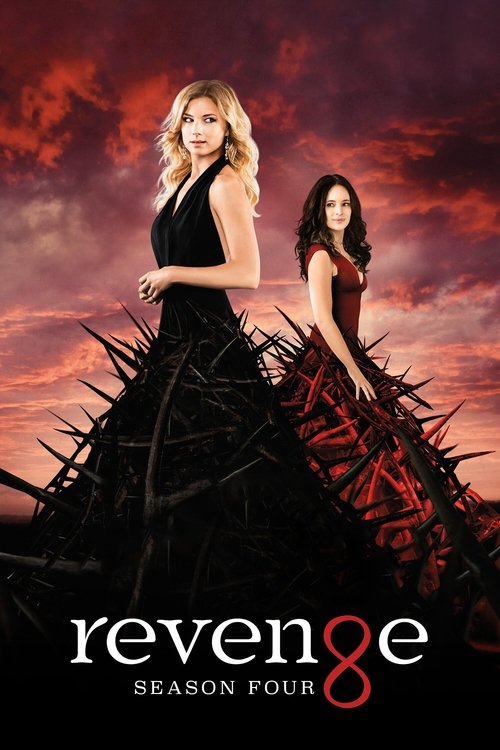 Revenge
Season 4
First Air Date: September 28, 2014

| | | |
| --- | --- | --- |
| First Aired on | : | 2014 |
| Episodes | : | 23 episodes |
The season will focus on the revelation that David Clarke is alive and the feud between Emily and Victoria following the murder of Emily's fiancé Aiden and Victoria's falsified committal to a mental hospital.
Episodes
4x23 Two Graves (May 10, 2015)
---
Season Finale- Backed into a corner, Emily is forced to admit her guilt, but she'll have to decide how far she'll go before admitting defeat.
---
4x22 Plea (May 03, 2015)
---
Emily enlists Nolan and Jack to help prove her innocence while Ben takes measures to keep her locked up.
---
4x21 Aftermath (April 26, 2015)
---
As Emily sifts through the wreckage of her life, even her closest friends worry she has finally gone too far.
---
4x20 Burn (April 19, 2015)
---
After Victoria is attacked, she takes matters into her own hands, while Emily is forced to come to terms with what she really wants.
---
4x19 Exposure (April 12, 2015)
---
Emily plans to reclaim her life as Amanda Clarke and her outlook is bright, but that changes when Victoria unearths shocking secrets from her past.
---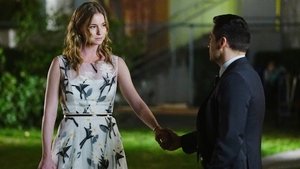 4x18 Clarity (March 29, 2015)
---
While dealing with grief, Emily is faced with collateral damage; Victoria goes after a new lead.
---
4x17 Loss (March 22, 2015)
---
Emily strives to clear Jack's name; Louise and Nolan are visited by officer Ben Hunter. Emily thinks Margaux is behind it. Jack's mother comes to defend him. And with Emily they try to prove Jack's innocence. Emily asks Victoria to talk Margaux.
---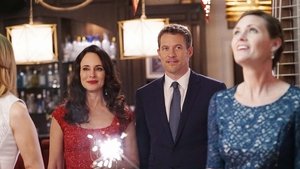 4x16 Retaliation (March 15, 2015)
---
Natalie throws a Fourth of July party and invites David as her date. Ben turns to Emily and Nolan for help when Margaux threatens his ex-wife. Lyman after failing to help Victoria turns to someone else and it turns out deadly.
---
4x15 Bait (March 08, 2015)
---
When Margaux uses her ammunition against both Emily and Jack, their friendship takes a dramatic turn. Meanwhile, Natalie shows Victoria the true reason behind her arrival in the Hamptons.
---
4x14 Kindred (January 25, 2015)
---
Emily helps Nolan's blushing bride deal with the skeletons in her closet while Victoria contends with a mysterious new socialite.
---
4x13 Abduction (January 18, 2015)
---
In order to survive, Emily and Victoria must set aside their grudge, while Jack and David race to save them before they kill each other.
---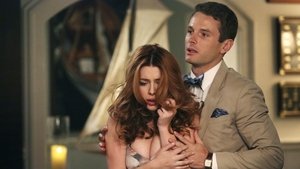 4x12 Madness (January 11, 2015)
---
David finally decides to settle his debt to Victoria while Emily helps Nolan with a takedown of his own.
---
4x11 Epitaph (January 04, 2015)
---
As Emily and Victoria grieve, David springs into action to protect his loved ones.
---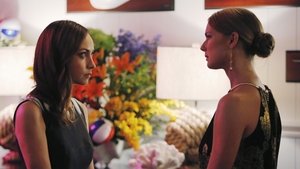 4x10 Atonement (December 07, 2014)
---
Jack is torn between Emily and the new woman in his life, while Nolan and Louise bring Southern charm to East Hampton.
---
4x09 Intel (November 30, 2014)
---
Emily and Victoria learn that information is the most dangerous weapon while Nolan offers up information of his own in order to salvage his reputation.
---
4x08 Contact (November 16, 2014)
---
Victoria's future hangs in the balance as the FBI closes in and a mysterious new enemy strikes.
---
4x07 Ambush (November 09, 2014)
---
Daniel confronts Emily about the secrets she kept while things heat up between Margaux and Louise.
---
4x06 Damage (November 02, 2014)
---
Charlotte's downward spiral takes her to a place where even Emily worries she can't be saved as David and Nolan have a very public reunion.
---
4x05 Repercussions (October 26, 2014)
---
Emily tries to arrange a reunion with her dad, but she needs to be creative about it now that he's in the spotlight again and Victoria's regained the upper hand.
---
4x04 Meteor (October 19, 2014)
---
Emily is shaken to her core by an unexpected revelation. Victoria sinks her claws deeper into David.
---
4x03 Ashes (October 12, 2014)
---
Emily's life is on the line as Victoria orchestrates a family reunion with deadly potential, regardless of who gets caught in the crossfire.
---
4x02 Disclosure (October 05, 2014)
---
Emily confronts former friends and a lifelong enemy in a desperate search for Victoria. The fallen Queen of the Hamptons finds herself at the mercy of her own darkest secret.
---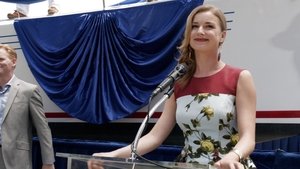 4x01 Renaissance (September 28, 2014)
---
As Emily plans to host her most surprising 4th July party ever, Victoria finds a way to turn her greatest setback into a dangerous advantage. Unbeknownst to Emily, Nolan and Jack, David Clarke plans his next move.
---