Revenge
Season 1
Revenge
Season 1
First Air Date: September 21, 2011

| | | |
| --- | --- | --- |
| First Aired on | : | 2011 |
| Episodes | : | 22 episodes |
The first season of the ABC American television drama series Revenge premiered on September 21, 2011 and concluded on May 23, 2012, with a total of 22 episodes. The series was created by Mike Kelley and is inspired by the Alexandre Dumas novel The Count of Monte Cristo. The series stars Madeleine Stowe and Emily VanCamp.
Episodes
1x22 Reckoning (May 23, 2012)
---
With the end in sight, Emily fearlessly pushes forward, closing in on the final phases of her plan for revenge, while the Graysons continue their downward spiral into the rabbit hole of self-destruction. But a big, explosive event leaves much hanging in the balance, courses are altered and even more is left in question.
---
1x21 Grief (May 16, 2012)
---
A painful loss forges a stronger bond between Emily and Jack, Victoria forms a new alliance that could seal Conrad's fate, and Charlotte sets out on a vendetta of her own with Declan as her target.
---
1x20 Legacy (May 09, 2012)
---
Back in 2002, Amanda Clarke starts reading her father's journals and begins staking out the Grayson's home. As her anger and determination grow, she forms a plan to seek justice -- as Emily Thorne.
---
1x19 Absolution (May 02, 2012)
---
The impending release of Daniel has everyone on edge as the press grows more and more hostile; the SEC begin their investigation on Grayson Global; and Emily discovers a new photo taken of her father on the day of his death, leading her to more clues about how he died -- and also to a mystery woman and an ominous new target.
---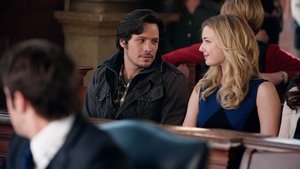 1x18 Justice (April 25, 2012)
---
Whether or not she intended it to happen, Victoria's pawns are caught in the middle of an insidious cover-up and have to pay the ultimate price when Emily discovers the identity of the mysterious man who murdered her father. Meanwhile, Declan's testimony marks the beginning of the end of his relationship with a self-destructive Charlotte.
---
1x17 Doubt (April 18, 2012)
---
Daniel's imprisonment sends Victoria to depths that no one thought possible, as the surprise return of a past love provides a destructive but welcome distraction from her family's struggles. Meanwhile, Jack's search for Amanda grows more desperate as he comes under suspicion for murder.
---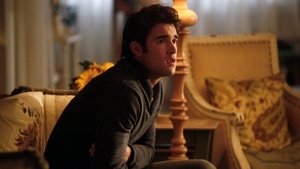 1x16 Scandal (February 29, 2012)
---
The murder scandal at the Fire & Ice party rocks the Hamptons, and someone has to take the fall. The devastating turn of events call for desperate measures, as the Graysons form a united front, Emily grows more anxious, Ashley steps up for the family, and Jack is not the only one wondering where Amanda has gone.
---
1x15 Chaos (February 15, 2012)
---
Emily's vendetta takes a dark turn at her and Daniel's engagement party, putting everyone in mortal danger; Jack decides to track down Amanda; Charlotte goes to extremes to relieve the pain of her family's betrayal.
---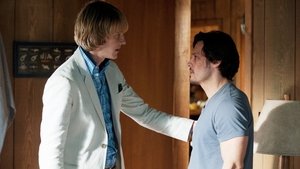 1x14 Perception (February 08, 2012)
---
In the excitement over Emily and Daniel's engagement party, things start to unravel for everyone; Victoria uses Conrad's father against him; Jack gets more involved; Charlotte and Emily both face problems.
---
1x13 Commitment (January 18, 2012)
---
Daniel's romantic proposal may come with dire ramifications; Charlotte is forced to move back in with her mother; Jack's life is in jeopardy when a person he adores betrays him; Nolan makes Emily think cautiously about her actions.
---
1x12 Infamy (January 11, 2012)
---
Emily sets her sights on a new target when a famed author who has deep ties with both the Graysons and the Clarkes returns to town and Conrad proves how dirty he's willing to get when Daniel gets dragged into the divorce.
---
1x11 Duress (January 04, 2012)
---
An unstable visitor crashes Daniel's intimate birthday celebration; Conrad and Victoria use Charlotte as a pawn in their bitter divorce battle; Emily's plan starts to unravel.
---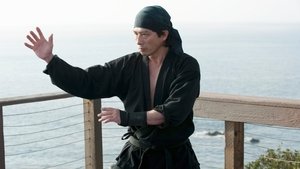 1x10 Loyalty (December 07, 2011)
---
Emily questions Nolan's loyalty when she discovers a secret of his. Meanwhile, Amanda makes herself more comfortable in the Hamptons as word of her presence spreads. Victoria regains some power, and things get very ugly between her and Conrad.
---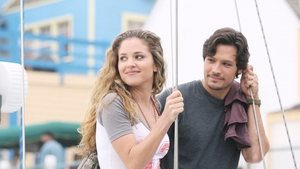 1x09 Suspicion (November 23, 2011)
---
Having discovered that her most valuable ally has turned against her, Emily desperately reaches out to her mentor for advice. Victoria's worst nightmare comes true when she finds herself totally alone both in her life and her home, while the threat of Tyler's negative influence continues to grow.
---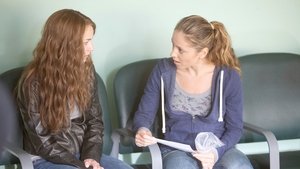 1x08 Treachery (November 16, 2011)
---
Emily's plot further unravels and Victoria's unstable relationship with her family grows increasingly more tense when an unwanted pawn in Emily's game heads to the Hamptons with questionable intentions. Meanwhile, Lydia's memory is a growing concern for the Graysons and a recently embittered friend begins to play dirty.
---
1x07 Charade (November 02, 2011)
---
The Graysons' quiet anniversary plans go off track and are replaced by an explosive family dinner. Meanwhile, Frank unearths some info on Emily in an attempt to prove his devotion to Victoria.
---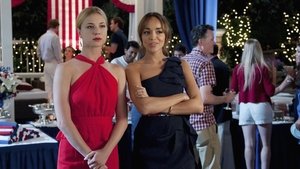 1x06 Intrigue (October 26, 2011)
---
The Grayson 4th of July parties are legendary, but this year's festivities ignite the wrong kind of fireworks when an incriminating surveillance video pops up and breaks the bond of trust between the Graysons and their head of security, Frank. Frank won't go down without a fight, which will spell trouble for Nolan and Emily. Meanwhile, the tension between Emily and Tyler will come to a head, Daniel can't seem to catch a break, and both of the Porter boys make bold moves to get their girl.
---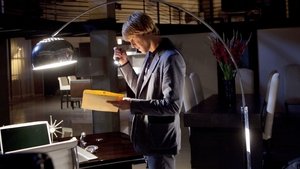 1x05 Guilt (October 19, 2011)
---
Victoria feels regret as she reflects on David's downfall, and a fight with Charlotte weighs on her. Meanwhile, Lydia wants to get even with Emily and the Graysons; and Daniel rethinks his goals in the wake of Tyler and Conrad's betrayals.
---
1x04 Duplicity (October 12, 2011)
---
A charity event for mental health allows Emily to seek payback from the therapist who had her committed when she was a child. Meanwhile, the Porter brothers face more problems with the family bar; and Conrad sneaks off to see Lydia.
---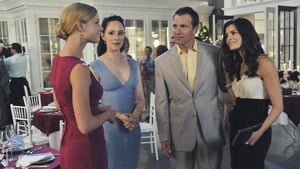 1x03 Betrayal (October 05, 2011)
---
With help from her new ally, Emily seeks to destroy the district attorney who convicted her father; grieving Victoria tries to confirm her suspicions about Emily's past.
---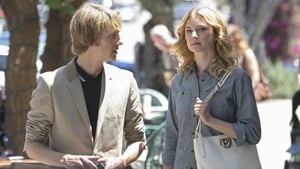 1x02 Trust (September 28, 2011)
---
Emily gets to work on her next target, a former family friend who testified against her father; Victoria tries to find more information on Emily.
---
1x01 Pilot (September 21, 2011)
---
Emily Thorne rents the Southampton home she once shared with her father and sets her plan in motion.
---