Mickey Mouse Clubhouse
Season 3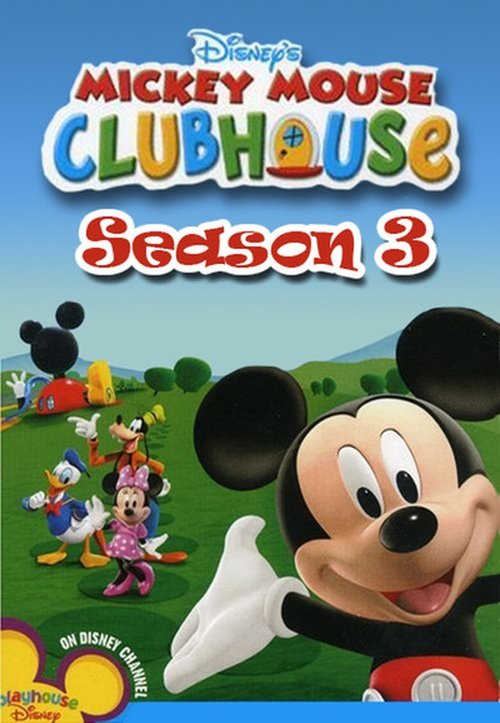 Mickey Mouse Clubhouse
Season 3
First Air Date: February 27, 2010

| | | |
| --- | --- | --- |
| First Aired on | : | 2010 |
| Episodes | : | 33 episodes |
Episodes
3x33 Mickey's Train Station (September 11, 2011)
---
Engineer Mickey is on a schedule to pick up his friends at the Choo-Choo train stations.
---
3x32 The Golden Boo Boo (April 11, 2011)
---
Mickey and Daisy are dressed as detectives and, with the help of Minnie, Donald, Ludwig Von Drake, Goofy and Clarabelle, are on a mission to search for the golden statue of Boo Boo Chicken, before Pete gets to it first.
---
3x31 Donald Hatches an Egg (October 18, 2010)
---
Donald cares for a lost egg, while his friends search for its family.
---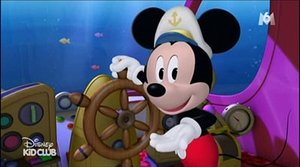 3x30 Aye Aye Captain Mickey (June 15, 2012)
---
The Gang gets on Professor von Drake's new submarine to retrieve Mickey's lucky coin.
---
3x29 Prince Pete's Catnap (May 04, 2012)
---
Prince Pete needs a nap but cannot fall asleep.
---
3x28 Minnie and Daisy's Flower Shower (April 02, 2012)
---
Minnie and Daisy host a flower show for their friends.
---
3x27 Goofy's Thinking Cap (March 09, 2012)
---
Goofy uses a special Thinking Cap to solve Clarabelle Cow's Scavenger Hunt!
---
3x26 Pluto's Tale (January 20, 2012)
---
Pluto becomes a brave prince in a fairy tale who tries to rescue princess Bella while watching out for Wizard Pete and his magic tricks.
---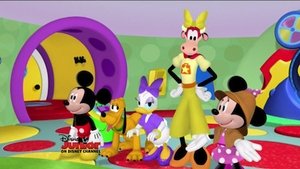 3x25 Goofy Babysitter (October 24, 2011)
---
Goofy babysits when Mickey and his pals are accidentally turned into toddlers by a time machine.
---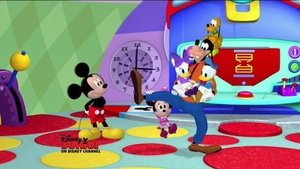 3x24 Goofys Gone (October 10, 2011)
---
Goofy has mysteriously disappeared and it's up to The Go-Getters to find him.
---
3x23 The Go-Getters (September 26, 2011)
---
A group of giant baby chicks is running loose in Mickey Park.
---
3x22 Space Adventure (September 12, 2011)
---
Mickey, Minnie, Donald, Daisy, Goofy and Pluto blast off to outer space.
---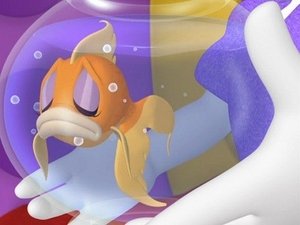 3x21 Mickey's Fishy Story (July 29, 2011)
---
Minne and Daisy arrive at the clubhouse with Goldie the goldfish. However, Goldie is all alone and has no one to swim with so Daisy and Minnie decide take Goldie to the waterfall in the jungle to find a friend.
---
3x20 Mickey's Show and Tell (June 24, 2011)
---
Martian Mickey visits the clubhouse for a show-and-tell presentation.
---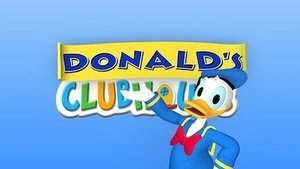 3x19 Donald's Clubhouse (June 09, 2011)
---
Mickey leaves Donald in charge of the clubhouse and it quickly turns into a disaster area when he and Goofy make a huge mess just before Mother Goose Clarabelle is to visit.
---
3x18 Goofy's Giant Adventure (May 09, 2011)
---
Goofy goes on a quest for a magical elixir to cure Willie The Giant's tummy ache.
---
3x17 Minnie's Masquerade (April 11, 2011)
---
Minnie decides to have a masquerade ball.
---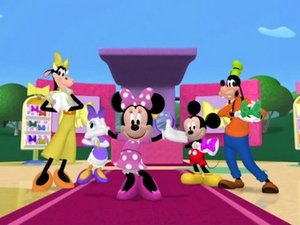 3x16 Minnie's Bow-tique (February 28, 2011)
---
Minnie opens a boutique filled with a variety of bows and bow ties.
---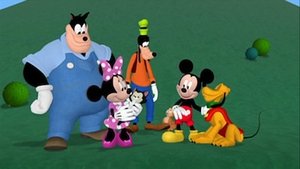 3x15 Pluto Lends a Paw (February 27, 2011)
---
Minnie loses her cat, Figaro, who makes a big mess after she makes a surprise for him. Pluto and Mickey pitch in to help track down Minnie's cat.
---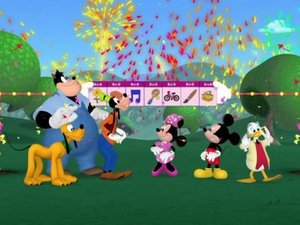 3x14 Minnie's Mouseke-Calendar (January 03, 2011)
---
When the pages of Minnie's calendar blow away, it's up to the gang to help her get them back.
---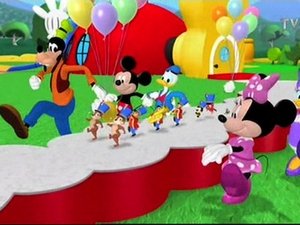 3x13 Mickey's Little Parade (December 20, 2010)
---
Mickey and his pals search for three wind-up toy musicians after they run about due to being wound too tight just before a parade appearance.
---
3x12 Mickey's Mousekersize (November 22, 2010)
---
Mickey and the gang help Pete get in shape by Mousekersizing.
---
3x11 Daisy's Grasshopper (November 18, 2010)
---
Mickey and the gang have to find Daisy's pet grasshopper Wilbur so that the Professor can take his picture for Grasshopper Day.
---
3x10 Donald the Genie (October 18, 2010)
---
Pete The Genie gives Donald genie powers so that he can make his friend's wishes come true.
---
3x09 Road Rally (September 07, 2010)
---
Mickey and his pals participate in a road rally that takes them across sandy deserts, over snow-covered mountains and through lush jungles.
---
3x08 Minnie's Pajama Party (August 07, 2010)
---
Minnie throws a pajama party for all her friends.
---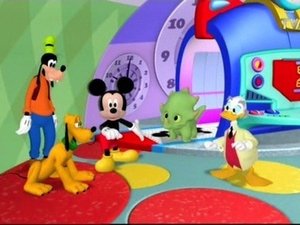 3x07 Pluto's Dinosaur Romp (July 03, 2010)
---
The Professor accidentally brings back a baby dinosaur while using his time machine.
---
3x06 Goofy's Magical Mix-Up (June 19, 2010)
---
When Goofy The Great makes Pluto's dog house disappear, it's up to Mickey and the gang to find it.
---
3x05 Happy Birthday Toodles (May 22, 2010)
---
It is Toodles' birthday and the whole gang is there to celebrate.
---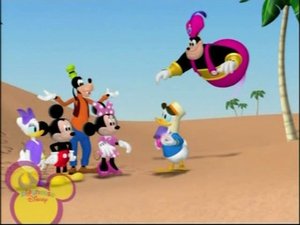 3x04 Donald of the Desert (May 08, 2010)
---
The Clubhouse's sandbox is empty, so Donald leads the gang into the desert to get more sand. But they stumble across much more than that.
---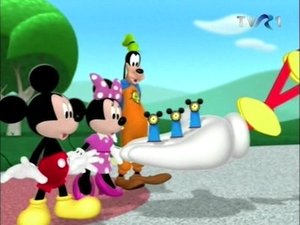 3x03 SuperGoof's Super Puzzle (April 10, 2010)
---
Goofy becomes Super Goof to solve some puzzles laid out by Pete.
---
3x02 Mickey's Springtime Surprise (March 27, 2010)
---
Mickey and Minnie kick off the first day of spring with an egg hunt.
---
3x01 Goofy's Goofbot (February 27, 2010)
---
Goofy constructs a robot in his own likeness.
---