Last Man Standing
Season 7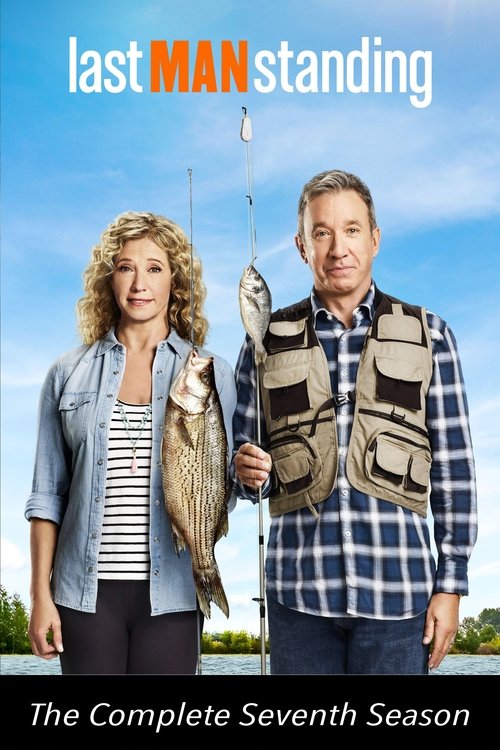 Last Man Standing
Season 7
First Air Date: September 28, 2018

| | | |
| --- | --- | --- |
| First Aired on | : | 2018 |
| Episodes | : | 22 episodes |
Episodes
7x22 A Moving Finale (May 10, 2019)
---
When Mandy and Kyle are hesitant to move out of the Baxter household and into their own place, Mike gives them some tough love. Meanwhile Ed and Chuck try to avoid contributing to Boyd's theater fundraiser.
---
7x21 The Favourite (May 03, 2019)
---
Mike and Chuck get their game on when Ed has a pinball machine installed in the office. Meanwhile, Kristen and Mandy become jealous of a poem Vanessa wrote for Jen.
---
7x20 Yass Queen (April 19, 2019)
---
In an effort to help get her clothing line off the ground and into stores, Mike invites Mandy to sit in on a business meeting with an aggressive sales rep. Meanwhile, Ed hires Kyle to transcribe his life story.
---
7x19 The Passion of Paul (March 22, 2019)
---
When Reverend Paul calls on Mike to teach Sunday School, Mike calls on Kyle to take his place. Meanwhile, Eve fears Mandy and Kristin are taking advantage of Jen at home.
---
7x18 Otherwise Engaged (March 15, 2019)
---
When Ed and Bonnie start spending more time together, Vanessa doesn't want Mike to interfere with their relationship. So of course, he does. Meanwhile, Mandy and Kyle eavesdrop on Kristin and Ryan through their new home security system.
---
7x17 Cards on the Table (March 08, 2019)
---
Mike begrudgingly invites Ryan to his weekly poker game, but immediately regrets it when Ryan gets the guys to open up about their feelings.
---
7x16 Urban Exploring (March 01, 2019)
---
As Boyd's sense of adventure grows, Mike and Kristen have a different opinions on how much space they should give him. When Mandy and Kyle move into their apartment, they find Ryan isn't a "fun" landlord.
---
7x15 Arrest Her Development (February 22, 2019)
---
Vanessa "helps" Mandy and Kyle look for their first apartment. Meanwhile, Mike is thrilled when Ryan's good business decisions have him unknowingly embracing capitalism.
---
7x14 Sibling Quibbling (February 15, 2019)
---
With Chuck away on his honeymoon, Ed takes over Outdoor Man security duties with a new approach. Meanwhile, Mandy and Kyle combine their finances and things go less than smoothly.
---
7x13 The Best Man (February 15, 2019)
---
When Chuck and Carol decide to renew their vows, Mike plans to take his officiating to the next level.
---
7x12 Cabin Pressure (February 01, 2019)
---
Mike and Vanessa take the girls to the family cabin, where Mike challenges them to literally unplug for the weekend and stay off their phones. Meanwhile, for a school assignment, Jen shadows Kyle at work
---
7x11 Common Ground (January 11, 2019)
---
Mike struggles to find common ground with the new foreign exchange student, fearing she is being too polite with him; Kyle and Chuck mess with Ed's ancestry results.
---
7x10 Three for the Road (January 04, 2019)
---
When Mike offers to take Boyd on a fishing trip, Ryan objects, as his plans interfere with an existing trip he made with his son. Boyd insists the three take a trip together, forcing Mike and Ryan to get along. Meanwhile Mandy and Kyle play detectives when they suspect Ed was involved in a long-ago hugging.
---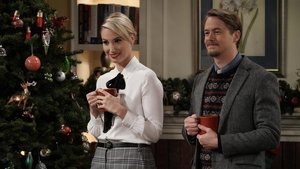 7x09 The Gift of the Mike Guy (December 14, 2018)
---
Mike finds getting Ed a special Christmas present is easier said than done..for the man who has everything. Meanwhile, Eve returns to visit and Vanessa helps the family realize the importance of their long-standing holiday family traditions.
---
7x08 HR's Rough n' Stuff (December 07, 2018)
---
Kyle's first day in Outdoor Man HR is more than he bargained for when Chuck and Joe file a complaint against Mike. Meanwhile, Ryan finds himself in the doghouse when he, Kristen and Boyd take care of a neighbor's puppy.
---
7x07 Dreams vs. Realty (November 16, 2018)
---
Mandy nearly gives up on her dream of becoming a fashion designer when she is faced with rejection; Vanessa looks back at her own career path, which stirs up regrets; Mike steps in to help the women in his family realize their dreams.
---
7x06 The Courtship of Vanessa's Mother (November 09, 2018)
---
Vanessa's mother comes to visit and hits it off with Ed; Mandy and Kyle tutor Boyd, but they may be the ones getting outsmarted.
---
7x05 One Flew Into the Empty Nest (November 02, 2018)
---
When Vanessa wants to board a foreign exchange student, Mike must work overtime to impress her father; Kristen and Ryan try to remain cool when Boyd invites a girl over.
---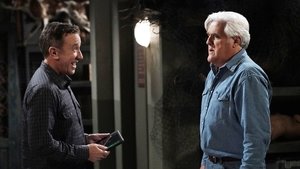 7x04 Bride of Prankenstein (October 19, 2018)
---
Mike and Chuck find the perfect target for a prank while working late to set up a security system at the store on Halloween; Mandy, Kyle, Kristen and Ryan hold a séance.
---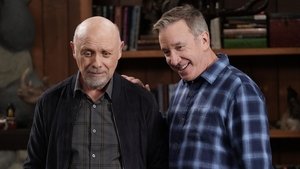 7x03 Giving Mike the Business (October 12, 2018)
---
Under the threat of corporate takeover, Mike and Ed disagree on the direction of Outdoor Man's future. Meanwhile, Vanessa is elated when she thinks Mandy and Kyle are trying to have a baby.
---
7x02 Man vs. Myth (October 05, 2018)
---
Having avoided expressing any sort of emotion after his dad died, Mike finally has the heart-to-heart with Bud that he never had while he was alive. Meanwhile, Kristin proposes a new business venture, and Mandy gives Kyle a makeover to fit his new corporate job.
---
7x01 Welcome Baxter (September 28, 2018)
---
Mike and Vanessa eagerly await Eve's return from the Air Force Academy; Ryan's anxiety about current events leads to a shocking announcement.
---