Last Man Standing
Season 4
Last Man Standing
Season 4
First Air Date: October 03, 2014

| | | |
| --- | --- | --- |
| First Aired on | : | 2014 |
| Episodes | : | 22 episodes |
Episodes
4x22 Daddy Dearest (April 17, 2015)
---
When Mike and Ed take Ryan and his supposedly-ailing dad, Victor, on their hunting trip, Victor admits he wasn't truthful about his reasons for finally coming to see Ryan. Meanwhile, Vanessa scrambles to get more family members to attend Ryan and Kristin's wedding.
---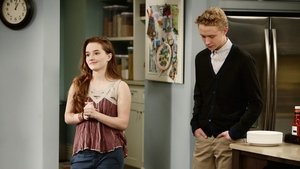 4x21 Vanessa Fixes Up Eve (April 10, 2015)
---
Vanessa plays matchmaker for Eve and sets her up with one of her students - not realizing Eve may already be going out with someone else. Meanwhile, Mike and Chuck suspect Eve is secretly dating Chuck's son, Brandon.
---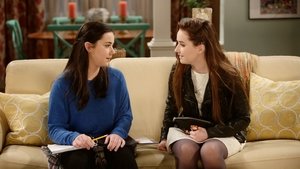 4x20 Restaurant Opening (April 03, 2015)
---
At the grand opening of The Outdoor Man Grill, things get tense when restaurant manager Kristin feels like co-owner Ed is undermining her ability to run the place. Meanwhile, Eve distances herself from a childhood girlfriend who seems to have a crush on her.
---
4x19 Summer Internship (March 20, 2015)
---
Mandy manages to secure her dream internship with a top fashion designer in New York but then decides not to take the position.
---
4x18 Mandy's Party (March 13, 2015)
---
When Mike and Vanessa return home early they discover that Mandy was planning a party.
---
4x17 Kyle's Friend (February 27, 2015)
---
Mike uses his vlog to find a homeless man who has vanished. Mandy tries to helps a young mother.
---
4x16 Three Sundays (February 20, 2015)
---
Mike realizes how important it is for Ryan and Kyle to have a father figure.
---
4x15 Big Brother (February 06, 2015)
---
Mike feels that the security cameras in the local neighborhood are ruining his family's privacy.
---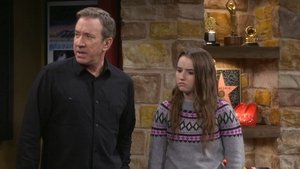 4x14 Eve's Breakup (January 30, 2015)
---
Everybody believes that they know best how Eve should deal with her feeling after her first high school breakup.
---
4x13 Mike Hires Chuck (January 16, 2015)
---
After an Outdoor Man billboard is vandalized, Mike and Vanessa disagree about hiring Chuck's security company to protect it.
---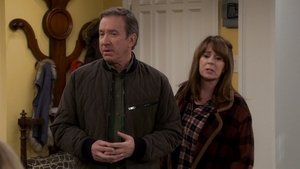 4x12 Helen Potts (January 09, 2015)
---
Mike has a confrontation with his neighbor over her noisy projects; Eve learns Ed isn't who she thought he was.
---
4x11 Wedding Planning (December 12, 2014)
---
Mike gives Kristin and Ryan some money to put toward their wedding.
---
4x10 Outdoor Man Grill (December 05, 2014)
---
Mike tries to fulfill a dream of opening a restaurant and Eve and Mandy go hunting.
---
4x09 Changing Light Bulbs (November 21, 2014)
---
Mike discovers that Vanessa has given away his last light bulb. He and Chuck go looking for more. Mandy wants to move to an apartment, but leaves out an important piece of information.
---
4x08 Risky Behavior (November 14, 2014)
---
Kyle's safety is put in jeopardy when he gets into an accident, Mind is worried. Ed makes an unexpected announcement. Eve has a game with her high school football team.
---
4x07 Big Shots (November 07, 2014)
---
Mike finds himself in the middle between Kristin and Ryan when it's discovered that Boyd was never vaccinated for chicken pox. Meanwhile, Mandy refuses to believe that Kyle let Eve beat him in a shooting gallery game.
---
4x06 Mike Advises Mandy (October 31, 2014)
---
Mike gives Mandy advice on how to set aside money for paying taxes, but she decides to do things her own way.
---
4x05 School Merger (October 24, 2014)
---
Chuck and Mike debate the merits of an inner city school merging with a high school in an upscale neighborhood; Boyd's Halloween costume -- a lump of coal -- reminds Vanessa of her job's potential impact on the environment.
---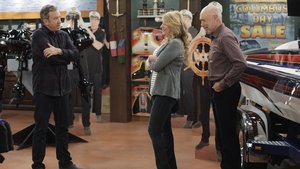 4x04 Sinkhole (October 17, 2014)
---
After having a close call with a sinkhole on the interstate, Boyd becomes scared to leave the house; Mike and Ryan disagree over how to ease Boyd's anxiety.
---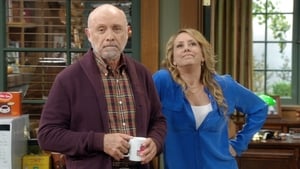 4x03 Rediscover America (October 10, 2014)
---
Ed's girlfriend impacts Mike and Ed's longtime friendship; now that Eve is the high school foorball team's kicker, she starts feeling the pressure.
---
4x02 War Games (October 03, 2014)
---
Boyd gets in trouble for starting a game of war at a birthday party; Vanessa turns to Mandy for fashion advice.
---
4x01 Here's the Kicker (October 03, 2014)
---
Vanessa is concerned for Eve's safety when she is asked to be the high school's first female kicker; Eve wonders if Justin is jealous of her achievement.
---