Last Man Standing
Season 3
Last Man Standing
Season 3
First Air Date: September 20, 2013

| | | |
| --- | --- | --- |
| First Aired on | : | 2013 |
| Episodes | : | 22 episodes |
Episodes
3x22 Mutton Busting (April 25, 2014)
---
Ryan convinces Kristin to let Boyd participate in the mutton busting competition; Eve's boyfriend tells her he doesn't want her wearing her JROTC uniform to the prom.
---
3x21 April, Come She Will (April 18, 2014)
---
Vanessa's visiting sister needs money for a donor egg so she can have a baby; Mike tries to pull a prank on Chuck Larabee.
---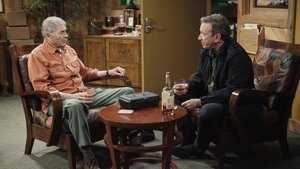 3x20 Parenting Bud (April 11, 2014)
---
When Bud gets jumped while unloading his truck, Mike tries to suggest ways for him to protect himself; Vanessa talks to the girls about caring for her and Mike in their old age.
---
3x19 Hard-Ass Teacher (April 04, 2014)
---
Eve tries to avoid a class with a tough teacher so she can get straight A's and go to college at West Point.
---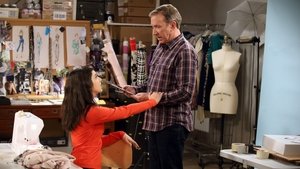 3x18 Project Mandy (March 28, 2014)
---
After Mandy shows off her clothing designs at a student fashion show, she announces her plan to quit school and start her career.
---
3x17 Eve's Boyfriend (March 07, 2014)
---
Eve refuses to talk about her new boyfriend; Kristin and Mandy are concerned when they think Eve and her boyfriend will both be going on the same junior ROTC overnight camping trip.
---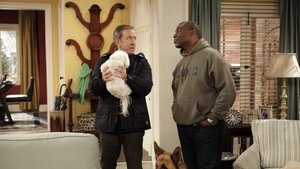 3x16 Stud Muffin (February 28, 2014)
---
The Baxters' neighbor tells them that their dog impregnated his German shepard; Eve leaves a note on the parked car Mandy hit.
---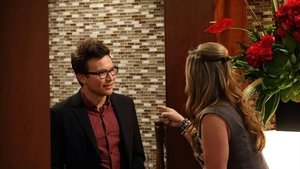 3x15 Tasers (January 31, 2014)
---
Speculation begins when a bouquet of roses is delivered anonymously to the Baxter household; Vanessa is disappointed with the gift she receives from Mike.
---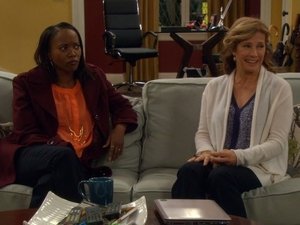 3x14 Renaming Boyd's School (January 24, 2014)
---
Boyd's school considers a change after his research on its namesake causes outrage; Mandy relies on Blanca's expertise while working on a class project.
---
3x13 Breaking Boyd (January 17, 2014)
---
Mike and Ryan vehemently disagree when a school counselor suggests that Boyd start ADHD medication; Mandy tries to get good grades.
---
3x12 All About Eve (January 10, 2014)
---
Vanessa worries Eve will become an outcast after she posts one of Mike's vlogs on her Facebook page; the Baxters have a run-in with the law.
---
3x11 Elfie (December 13, 2013)
---
Mandy arranges a holiday surprise for the family's housekeeper; Vanessa gives Boyd an elf doll and tells him it's magical.
---
3x10 Spanking (December 06, 2013)
---
When Bud gives Boyd a spanking, he's surprised to learn Mike disagrees with his style of discipline; Kyle thinks Mandy's gift of a porkpie hat is an effort to brand him.
---
3x09 Thanksgiving (November 22, 2013)
---
On Thanksgiving, Mike's dad (Robert Forster) announces plans to open a recreational marijuana store; Mike worries what message his dad's business venture will send to the family.
---
3x08 Vanessa Fixes Kyle (November 15, 2013)
---
Vanessa feels guilty after encouraging Mandy to end things with Kyle, so she decides to try to make things right.
---
3x07 Shoveling Snow (November 08, 2013)
---
When Eve's neighbor beats her to starting her annual snow shoveling business, Mike gives her a lesson on capitalism and the free market.
---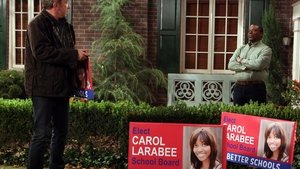 3x06 Larabee for School Board (November 01, 2013)
---
When Mike is reluctant to support a neighbor in her bid for the school board, he comes under suspicion when campaign signs start disappearing; Eve gets mixed messages when Kristin and Many give her advice on romance.
---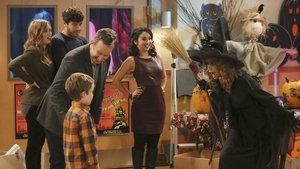 3x05 Haunted House (October 18, 2013)
---
Boyd finds Vanessa's ideas for the Halloween haunted house too scary.
---
3x04 Ryan v. John Baker (October 11, 2013)
---
Kristin finds herself comparing her boyfriend to John Baker (Jonathan Taylor Thomas), the ambitious owner of the restaurant she manages; as part of Eve's sniper/hunter training, she and Mike try to catch each other unaware.
---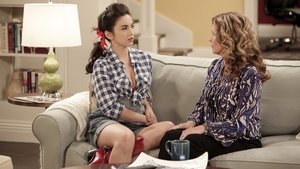 3x03 Pledging (October 04, 2013)
---
Vanessa encourages Mandy to enjoy college life and join a sorority; Ed goes under cover to investigate productivity on The Outdoor Man loading dock.
---
3x02 Driving Lessons (September 27, 2013)
---
Despite having a good time teaching Eve how to drive, Mike thinks Vanessa should take over so she and Eve can bond; Mandy is annoyed by Mike's endless requests for Kyle to do work around the house.
---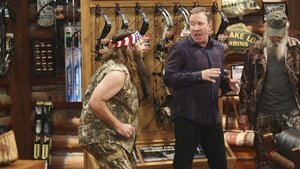 3x01 Back to School (September 20, 2013)
---
Mike learns that Kyle's new-found interest in philosophy is distracting him from his work; Mike worries about Boyd attending a bilingual school.
---