Last Man Standing
Season 2
Last Man Standing
Season 2
First Air Date: November 02, 2012

| | | |
| --- | --- | --- |
| First Aired on | : | 2012 |
| Episodes | : | 18 episodes |
Episodes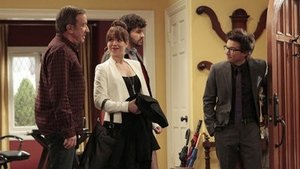 2x18 College Girl (March 22, 2013)
---
After Mandy is accepted by two colleges, Kristin decides to re-evaluate her life; during a date with Ryan, Kristin runs into Jon (Jonathan Taylor Thomas), a former co-worker from the diner, who now owns a hip restaurant.
---
2x17 The Fight (March 15, 2013)
---
Ryan winds up impressing Mike; after Mandy fails history and her laptop and cell phone are taken away, she starts using Mike's old ham radio.
---
2x16 Private Coach (March 08, 2013)
---
When Mike hires a private soccer coach in hope of helping Eve land a scholarship, the ladies of the Baxter household are charmed by the young man.
---
2x15 Breaking Curfew (March 01, 2013)
---
Mike wages psychological warfare after he catches Mandy sneaking into the house late at night; Kristin tries to hide her new romance from Boyd.
---
2x14 Buffalo Bill Day (February 22, 2013)
---
The Outdoor Man puts on a skit based on a Wild West Show starring Ed and Eve and directed by Mike; Mandy tries flirting with an oblivious Kyle.
---
2x13 What's in a Name? (February 15, 2013)
---
Mike discovers that Boyd is no longer using the Baxter name; Kristin, Mandy and Eve make a Valentine's Day music video.
---
2x12 Quarterback Boyfriend (February 08, 2013)
---
Mike is so impressed with Mandy's new boyfriend that he offers him a job; Kristin navigates her relationship with Ryan.
---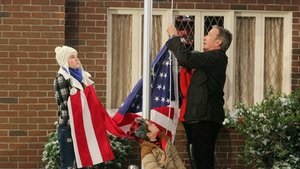 2x11 Mike's Pole (February 01, 2013)
---
When Eve is inspired by her father's patriotism and decides to join the Junior ROTC, Vanessa is concerned.
---
2x10 The Help (January 18, 2013)
---
When Vanessa hires a new housekeeper, the topic of immigration comes up, leading to Ed checking the green cards of Outdoor Man employees; Kristin finds a new way to make money.
---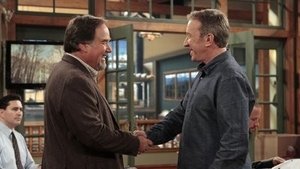 2x09 Attractive Architect (January 11, 2013)
---
Outdoor Man's longtime architect, Bill McKenzie (Richard Karn), faces professional competition from a young, attractive woman; Vanessa wonders if her recent promotion was based on looks or talent.
---
2x08 Bullying (January 04, 2013)
---
Eve is suspended for name-calling; after Ryan gets a job, he buys a motorcycle.
---
2x07 Putting a Hit on Christmas (December 14, 2012)
---
Mike decides to give Vanessa a family-free holiday for Christmas; Ed accidentally shoots a bald eagle.
---
2x06 Circle of Life (December 07, 2012)
---
After Mike brings home a duck he shot for dinner, he is forced to try to explain the circle of life to Boyd.
---
2x05 Mother Fracker (November 30, 2012)
---
When Vanessa gives a presentation about her job at an oil company during career day at Eve's school, Eve and her classmates think Vanessa is destroying the planet.
---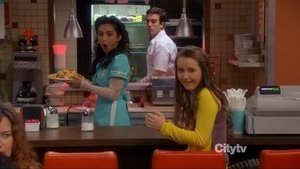 2x04 Ed's Twice Ex-Wife (November 23, 2012)
---
Ed wants to get back together with his ex-wife, Wanda, even though they have gotten divorced twice; Kristin is apprehensive about getting Mandy a job at the diner.
---
2x03 High Expectations (November 16, 2012)
---
A car in the neighborhood is egged; when Mike and Vanessa won't let Eve quit soccer, Eve acts out by getting drunk at a party.
---
2x02 Dodgeball Club (November 09, 2012)
---
Mike secretly forms an afterschool dodgeball club for the neighborhood kids in hope of building character in Boyd.
---
2x01 Voting (November 02, 2012)
---
Mike tries to convince Mandy to vote for Romney, but Obama supporters Kristin and Ryan disagree with his methods.
---