Sister Princess
Season 2
Sister Princess
Season 2
First Air Date: October 03, 2002

| | | |
| --- | --- | --- |
| First Aired on | : | 2002 |
| Episodes | : | 13 episodes |
Episodes
2x13 Pure Christmas (December 26, 2002)
---
Big Brother and the sisters get ready for a special Christmas together, but none of them can decide on which present to get for their brother until they have a brilliant idea. Then Big Brother works hard to make sure the Christmas tree is perfect!
---
2x12 Dear Brother's Restaurant (December 19, 2002)
---
Thanks to Sakuya's hard work, the sisters go to a fancy restaurant with Big Brother and have a lovely evening. Afterwards, Sakuya dreams of being Big Brother's bride and getting married in a church.
---
2x11 Treasure Chest of Memories (December 12, 2002)
---
Sakuya is heartbroken when Big Brother doesn't recognize the gift he once gave her. She runs away and wanders the town, awakening her own memories of her time with Big Brother. Afterwards, Shirayuki reminisces about how she learned to bake and make sweets.
---
2x10 The Red String of Fate (December 05, 2002)
---
Big Brother gets a love letter! Sakuya decides to stick close and protect him from his other admirers, but can she confess her own feelings? Afterwards, Marie has a sweet dream of her brother.
---
2x09 You're Right Next to Me, Aren't You, Bro? (November 28, 2002)
---
Rinrin and Yotsuba get curious about what Big Brother does when he's out alone, and decide to follow him secretly around town. Afterwards, Haruka thinks about her first Tanabata festival together with Big Brother.
---
2x08 Visiting Day! (November 21, 2002)
---
Big Brother spends the day with Maria, while Karen tries to keep Aria and Hinako occupied to give them some time alone. Afterwards, Yotsuba remembers the time when she first moved from England and met her brother.
---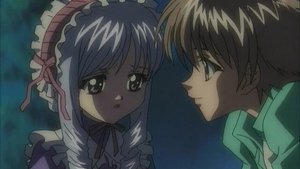 2x07 Magic Words (November 14, 2002)
---
Aria spends a day with Big Brother, but she's sad when it ends... so she hatches a plan to make him come back! Afterwards, Chikage prepares a sinister ritual to win Big Brother's love for herself alone.
---
2x06 Mugs for Big Bro and Me (November 07, 2002)
---
Big Brother and the sisters go on a camping trip. Mamoru had a gift for Big Brother, but will she get the chance to give it to him? Afterwards, Rin Rin remembers how her grandpa taught her to love inventing things.
---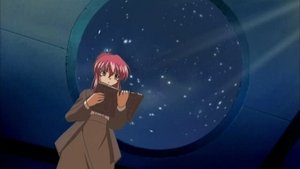 2x05 Inexhaustible Wishes on a Shooting Star (October 31, 2002)
---
A strange girl who looks like Chikage gives Big Brother a ticket to the planetarium... then, later, demands it back! It's not easy, but Big Brother solves the mystery. Afterwards, Kaho remembers the pretty red shoes she got long ago.
---
2x04 Staying Over (October 24, 2002)
---
Kaho's staying over at Big Brother's place, and she buys cute new pajamas with her sisters' help. They have a fun-filled evening together. Afterwards, Hinako goes out in the rain and faces her fiercest enemy yet: a frog!
---
2x03 Chestnut Temptation (October 17, 2002)
---
Kaho weighs herself, and the results are devastating! She goes on a diet, but it's hard for her as Big Bro and her sisters enjoy sweets together. Afterwards, Aria finds herself in a mysterious, magical mansion...
---
2x02 The Secret Garden! (October 10, 2002)
---
Kaho prepares a special gift for Big Brother, but it goes missing! Luckily her sister, girl detective Yotsuba, is determined to solve the case. Afterwards, Mamoru remembers how she struggled with her tomboyish nature until Big Brother helped.
---
2x01 Heart Days (October 03, 2002)
---
Karen and the eleven other sisters are is excited to meet their beloved big brother again! They bustle about town to get ready for his arrival, and mishaps befall them as they do, but Big Brother's understanding knows no bounds.
---