Switched at Birth
Season 4
Switched at Birth
Season 4
First Air Date: January 06, 2015

| | | |
| --- | --- | --- |
| First Aired on | : | 2015 |
| Episodes | : | 20 episodes |
The fourth season picks up right after graduation with the family and Emmett discovering Bay's impulsive decision - and no one is happy about it. Meanwhile, Daphne is determined to prove herself worthy of her switchster's sacrifice while also dealing with the challenges of a whole new world of college.
Episodes
4x20 And Always Searching For Beauty (October 26, 2015)
---
Bay is excited to hold her first art show. Daphne interviews for an internship that would bring her closer to Quinn, causing friction with Mingo.
---
4x19 A Mad Tea Party (October 19, 2015)
---
In an effort to finish some last minute planning for Lily's baby shower, Regina asks Bay to spend some time with Will.
---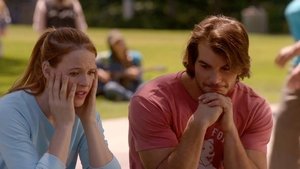 4x18 The Accommodations Of Desire (October 12, 2015)
---
Daphne's correspondence with Quinn starts to affect her relationship with Mingo.
---
4x17 To The Victor Belong The Spoils (October 05, 2015)
---
With Mingo's help, Daphne holds a fundraiser to help support a sign-language school in Mexico. Bay is livid when a student starts using her art to sell crude t-shirts. Regina deals with the repercussions of digging through Eric's past. Meanwhile, Toby and Lily have to make difficult decisions about their future.
---
4x16 Borrowing Your Enemy's Arrows (September 28, 2015)
---
Daphne and Mingo decide to introduce their parents at the Kennishes' grill night, only to find Mingo's father is the business manager John blames for his current financial problems. Bay has an awkward run in with Tank at the restaurant where he works.
---
4x15 Instead of Damning the Darkness, it's Better to Light a Little Lantern (September 21, 2015)
---
Daphne, Bay, and Travis celebrate spring break with a volunteer trip to rural Mexico with Melody to distribute hearing aids to underprivileged locals.
---
4x14 We Mourn, We Weep, We Love Again (September 14, 2015)
---
The news about Regina moving out from the guest house is a big discovery on its own, but it's definitely not the only one. As Kathryn and John discuss the future of their finances, they stumble upon the idea of endorsing products. Daphne joins an ambulance ride-along so that she can become her dorm's safety captain. Meanwhile, the reminder of Angelo's upcoming birthday only creates more tension.
---
4x13 Between Hope and Fear (September 07, 2015)
---
Daphne is thrilled when Eric asks Regina to move in with him, but Regina is troubled by how little she knows about the mother of Eric's son, Will, and decides to go to Atlanta to find out more about the woman. John's financial stresses come to a head when Toby approaches the family for support, prompting John to lash out at him. Bay is surprised to learn she and Daphne have opposing opinions about how to deal with the pregnancy. Meanwhile, Travis goes to Los Angeles to visit Emmett and is dismayed to find Emmett has gone "Hollywood."
---
4x12 How Does a Girl Like You get to be a Girl Like You (August 31, 2015)
---
In the wake of her breakup with Emmett, Bay decides to refocus her energy on school and signs up for a Spanish class, only to discover that the new harassment policy has put her in the spotlight. Daphne learns that her D in Chemistry will affect her scholarship. John finds himself under serious financial strain as Kathryn makes plans to produce her musical herself. Meanwhile, Daphne and Mingo have a major difference of opinion that leaves Daphne with doubts about their compatibility.
---
4x11 To Repel Ghosts (August 24, 2015)
---
Bay is haunted by her breakup with Emmett and struggles to figure out where their relationship fell apart. Daphne's excitement about her new relationship with Mingo is hampered by her friends' opinion of him. John and Kathryn's new accountant has some bad news. Regina digs deeper into the story of Eric's ex-wife, and everyone is shocked by the news that someone is pregnant.
---
4x10 There Is My Heart (March 10, 2015)
---
Intent on making their relationship work, Bay surprises Emmett with a visit to Los Angeles while he's shooting his first big class project. Daphne is distraught with her performance in school and the idea of letting Bay and her family down. Kathryn and Toby get the chance to have their musical produced. Meanwhile, Regina is shocked by Eric's reaction to a buyout offer on the coffeeshop.
---
4x09 The Player's Choice (March 03, 2015)
---
Iris urges Daphne to broaden her college experience by rushing a sorority. Bay inserts herself when Travis's popularity as a UMKC baseball player starts to affect his relationship with Mary Beth. Meanwhile, Toby plans to ask Lily to move in with him.
---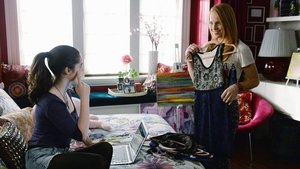 4x08 Art Like Love Is Dedication (February 24, 2015)
---
Bay tries to figure out how she can pursue an art career. Regina invites Eric and his son to stay with her temporarily. Mingo asks Daphne to hang out. Meanwhile, Kathryn offers to help Travis with his English.
---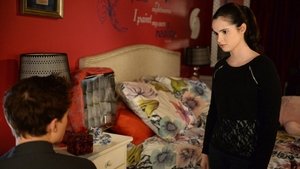 4x07 Fog and Storm and Rain (February 17, 2015)
---
As a severe storm warning forces everyone to hunker down indoors, Kathryn's mom Bonnie comes for a visit, bringing her friend Lucille and delivers some unexpected news to Kathryn. Bay finds that Emmett is avoiding any discussion of what triggered the UMKC investigation. Meanwhile, Daphne goes to see Regina at the coffee house where several shocks await her, including one that will put her freedom at risk.
---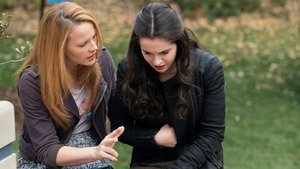 4x06 Black and Gray (February 10, 2015)
---
A private matter goes public for Bay, leading to an investigation by the university.
---
4x05 At the First Clear Word (February 03, 2015)
---
After a night of drinking with her friend Tank (guest star Max Adler, "Glee"), Bay wakes to find that she doesn't remember all the details of the night. She tries to piece together the events of the evening, but as she speaks with different people about the situation, what really happened may not be so clear.
---
4x04 We Were So Close That Nothing Use to Stand Between Us (January 27, 2015)
---
Bay feels pressured to maximize her short time with Emmett when he comes for a surprise visit.
---
4x03 I Lock The Door Upon Myself (January 20, 2015)
---
Bay's current status may prevent her from qualifying for the Kansas City Artist Showcase.
---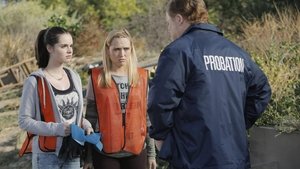 4x02 Bracing The Waves (January 13, 2015)
---
Daphne struggles with the speed and depth of her coursework.
---
4x01 And It Cannot Be Changed (January 06, 2015)
---
With both Emmett and Daphne heading off to college, Bay finds that taking the blame for Daphne may be harder than she thought.
---