Switched at Birth
Season 3
Switched at Birth
Season 3
First Air Date: January 13, 2014

| | | |
| --- | --- | --- |
| First Aired on | : | 2014 |
| Episodes | : | 22 episodes |
Senior year means big changes for Bay and Daphne, as the Carlton School for the Deaf receives an influx of hearing students who are not happy to be there. Daphne begins working at a free clinic as part of her probation and Bay takes an art class at a local college.
Episodes
3x22 Yuletide Fortune Tellers (December 08, 2014)
---
As the Kennish and Vasquez families prepare to celebrate Christmas in their traditional ways, Bay and Daphne find themselves living each other's lives as if the switch never happened on an all-new holiday-themed episode.
---
3x21 And Life Begins Right Away (August 18, 2014)
---
Graduation day has arrived, but Daphne is distracted by the impending hearing over her parole violation.
---
3x20 The Girl on the Cliff (August 11, 2014)
---
Daphne is going off the deep end and has everyone worried. Emmett plans the perfect prom but Bay feels she must take a stand which might mean no prom at all. Toby must choose between his new roommate Tank and a DJ gig.
---
3x19 You Will Not Escape (August 04, 2014)
---
Daphne organizes a Senior Ditch Day, which gets out of hand. Bay secretly grapples with her mortality.
---
3x18 It Isn't What You Think (July 28, 2014)
---
Daphne lashes out at Regina. Bay tries to mend her friendship with Tank.
---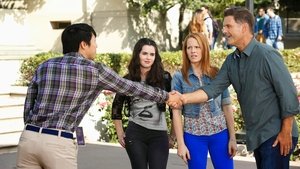 3x17 Girl with Death Mask (She Plays Alone) (July 21, 2014)
---
John brings Daphne and Bay to Chicago to tour Northwestern. Kathryn entertains baby Abby and Leo to help Regina.
---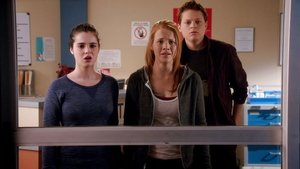 3x16 The Image Disappears (July 14, 2014)
---
The Kennish and Vasquez families rally to support a loved one who is in critical condition. Amid the emotion, blame is placed, decisions must be made and lives are forever changed.
---
3x15 And We Bring the Light (July 07, 2014)
---
Toby comes home from Iceland with a new career goal. Meanwhile, Bay gets unexpected news concerning college; Angelo has Daphne alleviate stress by focusing on a baking challenge; and Regina faces an ethical dilemma regarding the East Riverside project.
---
3x14 Oh, Future (June 30, 2014)
---
Emmett gets surprising news at his dad's housewarming. Meanwhile, Travis meets his hero, football star Derrick Coleman; and Regina persuades Daphne to go out for a Latina college scholarship.
---
3x13 Like a Snowball Down a Mountain (June 23, 2014)
---
A shocking discovery is made by Bay and Emmett when they challenge Matthew's threat of blackmail. Elsewhere, Daphne gets a promising opportunity at the clinic, but she's concerned about how it may impact Campbell; and Kathryn's past haunts her.
---
3x12 Love Among the Ruins (June 16, 2014)
---
Melody wants to put an end to Emmett getting bullied by Matthew. Meanwhile, Bay feels torn between her feelings for Emmett and Tank; and Daphne is determined to hunt down the individual who vandalized Regina's studio.
---
3x11 Love Seduces Innocence, Pleasure Entraps, and Remorse Follows (March 24, 2014)
---
Kathryn's book is leaked before it's published. Meanwhile, Bay is skeptical about Emmett's new girlfriend; Daphne has an unexpected encounter at the clinic with someone from her past; and Regina feels a sense of guilt about her behavior.
---
3x10 The Ambush (March 17, 2014)
---
Toby gets an unexpected visit from Nikki. Meanwhile, Bay and Daphne get ready for a big field-hockey game, and the rivalry between their team and the opposition intensifies; and Regina's connections to her old neighborhood prove beneficial.
---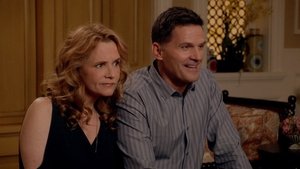 3x09 The Past (Forgotten-Swallowed) (March 10, 2014)
---
Daphne assists Angelo with a fund-raiser at the clinic. Meanwhile, Bay can't ignore MaryBeth's feelings for Tank; Sharee is tutored by Toby; and John and Katherine entertain John's old baseball buddy.
---
3x08 Dance Me to the End of Love (March 03, 2014)
---
Daphne asks to take on more work at the clinic as she contemplates studying premed in college. Elsewhere, Bay tries to measure up to her art teacher's expectations while dealing with her injury; and Travis invites his girlfriend to a dance at school.
---
3x07 Memory Is Your Image of Perfection (February 24, 2014)
---
Daphne wants to help Sharee search for her mom, but problems arise. Elsewhere, Bay and Toby try to get their folks to stop beings at odds with one another; Regina's new project leads to a disagreement with her mother; and Travis' actions puzzle Melody.
---
3x06 The Scream (February 17, 2014)
---
Daphne plans a birthday bash for Campbell. Meanwhile, Kathryn hosts a murder-mystery party, where she and John uncover surprises about one another; and Bay wants to score an invite to Tank's fraternity luau.
---
3x05 Have You Really the Courage? (February 10, 2014)
---
John bonds with Nikki's mom while they help Toby move into his new apartment. Elsewhere, Kathryn goes to New York City to pitch an idea for a second book; Bay suspects that Tank has a crush on her; and Daphne worries about Sharee's home life.
---
3x04 It Hurts to Wait With Love If Love Is Somewhere Else (February 03, 2014)
---
Daphne searches for a patient she accidentally let leave. Meanwhile, Bay discovers that Emmett is dating again; Jorge wants Daphne to accompany him to a family gathering; and Regina and Angelo have a discussion about business.
---
3x03 Fountain (January 27, 2014)
---
Bay assists her art teacher at a gallery and hopes to get a letter of recommendation in return. Elsewhere, Daphne struggles to befriend Sharee; and Regina's latest business opportunity puts her in an awkward position.
---
3x02 Your Body is a Battleground (January 20, 2014)
---
Bay strives to impress her art teacher while she struggles with her commitment to field hockey. Elsewhere, Campbell assists Daphne when she makes an error at the clinic; Kathryn invites Renzo home for dinner; and Emmett investigates a vandalism problem.
---
3x01 Drowning Girl (January 13, 2014)
---
In the third-season opener, the girls begin their senior year at Carlton, where Toby takes on a coaching position. Meanwhile, Kathryn befriends a tap dancer; Daphne starts her probation work at a free clinic; and Bay's new art teacher inspires her.
---