Switched at Birth
Season 2
Switched at Birth
Season 2
First Air Date: January 07, 2013

| | | |
| --- | --- | --- |
| First Aired on | : | 2013 |
| Episodes | : | 21 episodes |
This season sees dramatic changes in the lives of the Kennish and Vasquez families as a result of the verdict in the baby switch trial. Bay enrols in an experimental program at Carlton for siblings of deaf students. Meanwhile, Daphne starts her own food truck business.
Episodes
2x21 Departure of Summer (August 19, 2013)
---
Toby prepares for his wedding, and his parents contemplate being truthful with him. Meanwhile, Bay seeks a long-distance romance with Ty in the face of his redeployment; and Daphne is forced to own up to her mistakes.
---
2x20 The Merrymakers (August 12, 2013)
---
Bay and Daphne host a bachelorette party for Nikki. Meanwhile, Toby's bachelor party goes off course because of Simone; Jennice makes some surprising requests for the wedding; and an altered living arrangement has Angelo and Regina reexamining things.
---
2x19 What Goes Up Must Come Down (August 05, 2013)
---
Ty and Bay embark on a camping trip. Elsewhere, John continues to show Regina his gratitude; Nikki questions her mother about her father's past; and Parker's distressing news causes Daphne to become more frustrated with Jace.
---
2x18 As the Shadows Deepen (July 29, 2013)
---
Bay organizes Deaf Day at the amusement park, and Emmett assists her with a special movie screening. Meanwhile, Daphne's hit with a surprise when she runs into Chef Jeff; and Toby tries to help Nikki deal with a dark part of her family history.
---
2x17 Prudence, Avarice, Lust, Justice, Anger (July 22, 2013)
---
Angelo's relationship with Bay is tested as he fights for custody of his infant daughter. Elsewhere, Daphne and Jace stumble onto a possible political scandal; Nikki learns that Toby's reconnected with Simone; and Emmett sets up a blind date for his mom.
---
2x16 The Physical Impossibility of Death in the Mind of Someone Living (July 15, 2013)
---
The Kennishes adapt to change in the wake of a family emergency. Meanwhile, Daphne's family obligations interfere with her time with Jace; Angelo tries to increase business for Regina; and Bay feels uneasy when she meets an Army medic who served with Ty.
---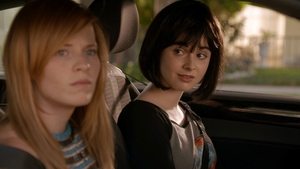 2x15 Ecce Mono (July 08, 2013)
---
A look at what would have happened if Regina had revealed the switch when she first uncovered it finds both girls being raised by the Kennishes: Daphne has a cochlear implant and is spoiled and manipulative, while Bay's a top scholar who overcompensates.
---
2x14 He Did What He Wanted (July 01, 2013)
---
Angelo becomes a member of the country club. Meanwhile, Regina begins a new job; Kathryn's position as a senator's wife leads her to have an awkward encounter; Daphne is unsure about Jace's feelings; and Bay uncovers new info about Ty and Mary Beth.
---
2x13 The Good Samaritan (June 24, 2013)
---
Toby and Nikki's relationship is strained by work and wedding planning, so Bay tries to help Toby find a release by booking a gig for his band. Meanwhile, Regina and Bay's messiness irks Angelo; and Jace introduces Daphne to a new adventure.
---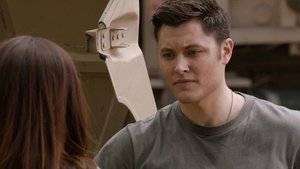 2x12 Distorted House (June 17, 2013)
---
Bay discovers some surprising info about Ty's time in the military as she reconnects with him. Meanwhile, Toby and Travis covet the same position at John's car wash; and Kathryn and Daphne have trouble accepting Bay's desire to stay with Regina.
---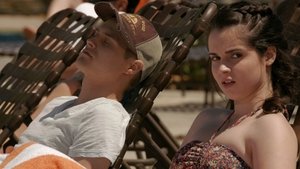 2x11 Mother and Child Divided (June 10, 2013)
---
Regina returns from rehab early to spend time with Daphne, who has bonded with her biological parents while Regina was away. Meanwhile, Bay runs into Ty; Travis proves to be a bad influence on Emmett; and Kathryn and Nikki don't see eye to eye.
---
2x10 Introducing the Miracle (March 11, 2013)
---
The Carlton students learn the outcome of their protest. Meanwhile, John's campaign concludes abruptly; Emmett contemplates telling Bay about Daphne and Noah's kiss; Lana's labor begins; and an inebriated Regina turns up at Angelo's door.
---
2x09 Uprising (March 04, 2013)
---
Daphne leads her classmates in a protest against the closing of their school, and Bay's efforts to join them are met with resistance. The episode is presented entirely through American Sign Language.
---
2x08 Tight Rope Walker (February 25, 2013)
---
Discord breaks out at Carlton when the deaf students oppose the pilot program for hearing students, leaving Daphne feeling trapped in the middle. Meanwhile, Bay finds Regina's behavior puzzling; Daphne is cast in a play; and Toby bonds with Elisa.
---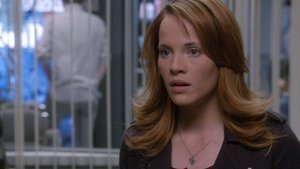 2x07 Drive in the Knife (February 18, 2013)
---
Daphne and Travis quarrel, while Bay and Noah's romance thrives. Elsewhere, Toby becomes intrigued by a new girl who's working as a volunteer for his dad's campaign.
---
2x06 Human/Need/Desire (February 11, 2013)
---
Bay hosts an anti-Valentine's Day party, where Noah and Travis get into a fight. Meanwhile, Angelo and Lana call a temporary truce; and Regina disagrees with the Kennishes on how to deal with a situation concerning Daphne's food truck.
---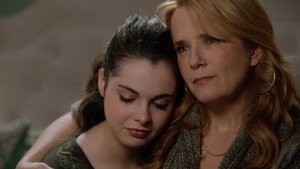 2x05 The Acquired Inability to Escape (February 04, 2013)
---
Daphne feels uncomfortable around Travis; Kathryn tries to get closer to Bay by volunteering to work at Carlton.
---
2x04 Dressing for the Charade (January 28, 2013)
---
Bay adjusts to the changing nature of her relationship with Angelo; Daphne considers taking the next step with Travis.
---
2x03 Duel Between Two Women (January 21, 2013)
---
Melody hosts a tolerance retreat after tension builds between the hearing and deaf students at Carlton. Elsewhere, Kathryn's remarks during a radio interview may jeopardize John's campaign; and Regina gets some alarming health news.
---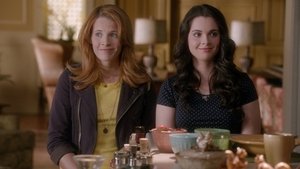 2x02 The Awakening Conscience (January 14, 2013)
---
Bay enrolls in an experimental program at Carlton for siblings of deaf students. Elsewhere, Toby embarks on a romance with Nikki, but then he pulls back after he finds a distasteful picture of her on the Internet; and Regina learns about Angelo's baby.
---
2x01 The Door to Freedom (January 07, 2013)
---
In the second-season opener, a newly wealthy Angelo buys expensive presents for everyone. Meanwhile, John and Kathryn contemplate entering the political arena; Bay faces cheating accusations; and Daphne lands in hot water because of Jeff.
---