Dinosaurs
Season 1
Dinosaurs
Season 1
First Air Date: April 26, 1991

| | | |
| --- | --- | --- |
| First Aired on | : | 1991 |
| Episodes | : | 5 episodes |
Episodes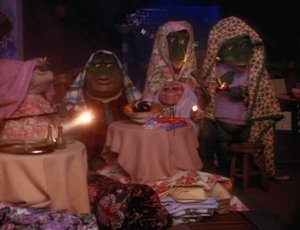 1x05 The Howling (May 24, 1991)
---
It's time for the big howl for the next dinosaur generation, but Robbie questions howling as a rite of passage. Earl forces Robbie to do the howling but Robbie still doesn't see the reason why he should howl, when he goes to the top of the mountain to get ready for his howl, he refuses to howl and knows that nothing is going to happen. Meanwhile; Earl friendship with Roy is becoming very serious when the two fight over after Roy was actually eating his own food and minding his own business that causes earl to be very selfish and vulnerable.
---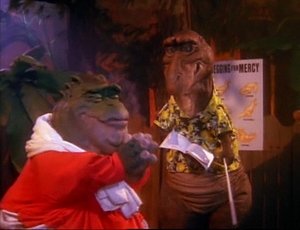 1x04 High Noon (May 17, 1991)
---
Earl's blood runs colder and outraged when a monstrous male who notices Fran in the supermarket challenges him to a fight to the death for her -- Earl makes no backup but to except the challenge and the battle later takes place in front of his house. Earl quickly attacks hims and Fran stops everything telling Gary to stay away from her, her family and her life.
---
1x03 Hurling Day (May 10, 1991)
---
Earl gleefully awaits ""Hurling Day"" when he'll have the ritual honor of heaving his mother-in-law into the tar pits, but Robbie thinks the tradition should be chucked.
---
1x02 The Mating Dance (May 03, 1991)
---
Fran feels very depressed after staying up all night trying to keep Baby from being awake and trying to go to sleep. That morning Baby went to sleep and Fran was outraged and upset that she did not get enough sleep. Earl and Roy later tries to find out what's wrong with Fran's life and they believe that if she wasen't with the children she would have a perfect life. Later, Farn goes to her mothers to spend some time with her, while Earl tries to make dinner. Fran later comes home to tell Earl that there is defidently something wrong in her life. When Earl watches TV, he thinks that the only way to cheer Fran up again is the mating dance.
---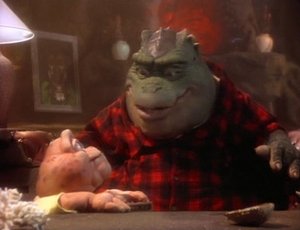 1x01 The Mighty Megalosaurus (April 26, 1991)
---
In this first episode of the series, Earl Sinclair talks to his born son about how his life was before he was born. he talks to him about the sress between his family and how his wife Fran Sinclair had been dealing with alot of troubles and situations over the past. Earl also talks about how he wanted his bost B.P. Richfield to give him a first raise.
---