Octonauts
Specials
Octonauts
Specials
First Air Date: December 13, 2010

| | | |
| --- | --- | --- |
| First Aired on | : | 2010 |
| Episodes | : | 13 episodes |
Episodes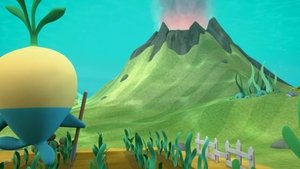 0x13 Octonauts and the Ring of Fire (March 30, 2021)
---
The Octonauts create a Mantis Shrimp Robot to save the oceanic creatures from a tsunami and volcanic eruptions in the Pacific Ring of Fire.
---
0x12 Octonauts and the Great Barrier Reef (October 13, 2020)
---
In this musical special the Octonauts must find a way to hold back hungry swarms of Crown of Thorns starfish to save a new friend's fragile reef home.
---
0x11 Octonauts and the Caves of Sac Actun (August 14, 2020)
---
The Octonauts embarked on an underwater adventure navigating a set of challenging caves to help a small octopus read return home to the Caribbean Sea.
---
0x10 Octonauts and the Great Swamp Search (March 28, 2016)
---
Tweak and the Octonauts go to The Everglades to visit her dad, Ranger Marsh and help him rescue some non-native creatures before a storm hits. The team's recently built GUP-K is also there to save the day.
---
0x09 The Great Swamp Search (December 03, 2016)
---
---
0x08 Operation Deep Freeze (December 15, 2015)
---
---
0x07 The Great Arctic Adventure (April 22, 2014)
---
Peso goes with Barnacles to help his sister and her new polar cubs learn to navigate the harsh conditions of the frozen arctic.
---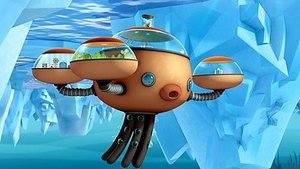 0x06 The Over Under Adventure (March 14, 2014)
---
The Octonauts' mission to explore Antarctica becomes a desperate rescue as a group of sea stars and urchins are threatened by a brinicle - a rare underwater icicle that can freeze creatures on the sea bed.
---
0x05 The Very Vegimal Christmas (December 10, 2013)
---
Christmas special of the animated deep sea adventure series. The Vegimals' plans for a Christmas feast aboard the Octopod are interrupted when the Octonauts are all entangled in a gigantic blob of sea snot!
---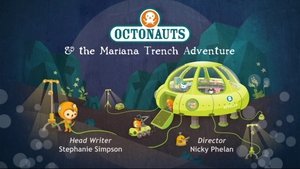 0x04 The Mariana Trench Adventure (May 27, 2013)
---
Tweak has designed a brand-new Deep Sea Station to study the deepest, darkest reaches of the ocean, but the Octonauts face multiple challenges: from getting it down there, to the extreme environment and strange, prehistoric creatures that greet them once they arrive.
---
0x03 The Amazon Adventure (January 01, 2013)
---
In this special episode, the Octonauts travel deep down the Amazon river in search of a lost city - and Kwazii's long lost grandfather, Calico Jack!
---
0x02 The Great Christmas Rescue (December 24, 2011)
---
The Octonauts travel to Professor Inkling's childhood home for Christmas, an undersea mountain. But they discover that a rockslide has endangered the local creatures - including a rare species of golden coral, and Inkling's little octopus nephew, Squirt! With the help of Tweak's latest invention, the Gup X, the Octonauts must rescue the creatures and save Christmas.
---
0x01 The Great Penguin Race (December 13, 2010)
---
The Octonauts cheer Peso on as he goes home to compete against an awesomely athletic penguin in an annual tournament: the Iron Clam Competition.
---