The Real Hustle
Season 6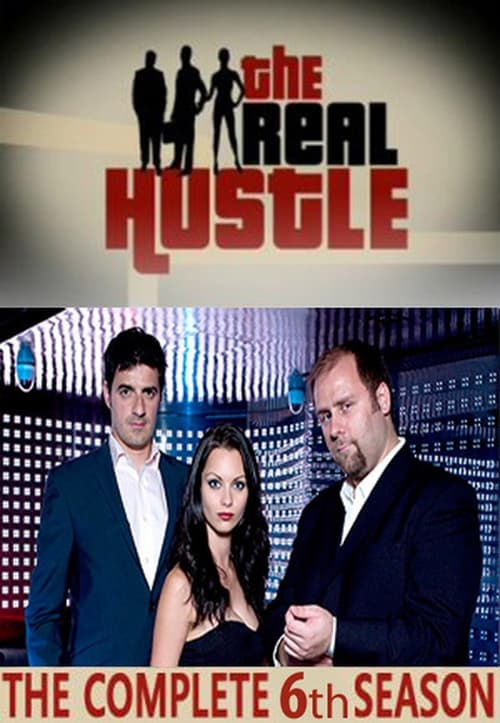 The Real Hustle
Season 6
First Air Date: October 09, 2008

| | | |
| --- | --- | --- |
| First Aired on | : | 2008 |
| Episodes | : | 10 episodes |
Episodes
6x10 High Stakes, Episode 10 (December 11, 2008)
---
A pair of marks are tricked into thinking they are buying the discs from the 2007 UK child benefit data scandal in the hope of gaining an award (The Go-between); a carefully constructed paper form ensures that companies still pay for a cancelled service (The Cancellation Con); and basketball player Steve Bucknall is challenged to a free throw competition with Alex (Celebrity Con Games).
---
6x09 High Stakes, Episode 9 (December 04, 2008)
---
The team pose as antiques experts and manage to sell a couple their own statuette back to them (Double Take); Alex and Paul successfully perform a variant of phishing, except in the real-life environment of a shopping-centre instead of online (Stake-out Scam); and Aldo Zilli is challenged to break an egg with a frying pan (Celebrity Con Games).
---
6x08 High Stakes, Episode 8 (November 27, 2008)
---
Paul becomes Maurice the Psychic to scam unsuspecting believers into parting with their savings (The Psychic); Jess spends an evening as a barmaid to demonstrate some Cocktail Cons; and Scott Mills is challenged in a blindfold guessing game (Celebrity Con Games).
---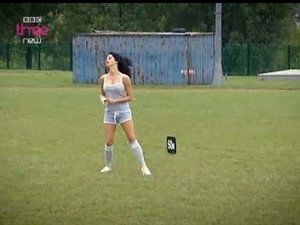 6x07 High Stakes, Episode 7 (November 20, 2008)
---
The hustlers trick two marks with an elaborate version of the Black Money Scam; Paul sets up a dodgy bureau de change (Currency Exchange Cons); and Steve Backley is challenged to a distance throwing challenge (Celebrity Con Games).
---
6x06 High Stakes, Episode 6 (November 13, 2008)
---
The team sets up their own art gallery to sell fake art by a famous artist (Picture Perfect); Alex and Paul demonstrate ways people can steal handbags (The Handbag Hustles); and Chico is challenged to a string game with balloons with the promise that Jess will have to take her clothes off if he succeeds (Celebrity Con Games).
---
6x05 High Stakes, Episode 5 (November 06, 2008)
---
Paul reprises his role as a fake doctor to convince marks to bet at a fake betting shop run by the team (The Wire); Alex shoplifts by using a mark's open bag as a diversion (The False Alarm); and Dick and Dom challenge Jess to a game of strength (Celebrity Con Games).
---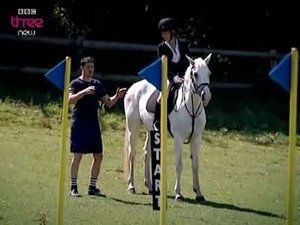 6x04 High Stakes, Episode 4 (October 30, 2008)
---
Alex poses as a talented but shy mathematician to convince people to invest in a Blackjack system; Jess steals some items from a shop by hiding them in a pregnancy dress (Bun in the Oven); and Alex beats a horse ridden by Tara Palmer-Tomkinson in a slalom race on foot (Celebrity Con Games).
---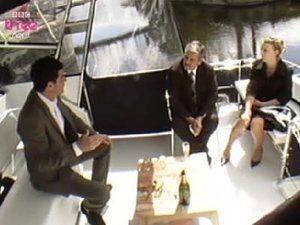 6x03 High Stakes, Episode 3 (October 23, 2008)
---
Described as the "most common scam in the world", the 419 scam is demonstrated; Jess persuades someone to hand over his car keys as security while he does her a favour by taking what he thinks is £7000 of her money to a money exchange (The Unfair Exchange); and JK and Joel are challenged to get four eggs into four glasses in one move (Celebrity Con Games).
---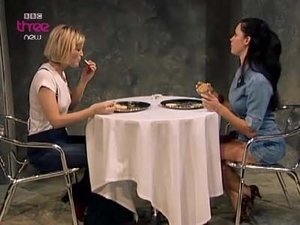 6x02 High Stakes, Episode 2 (October 16, 2008)
---
The boys demonstrate an ingenious method to sneak a marked pack of cards into a big money poker game (Lady Luck). The Pigeon Drop rips off some marks who think they've found a bag full of cash. Celebrity Con Games features Joanna Page in a cracker eating competition.
---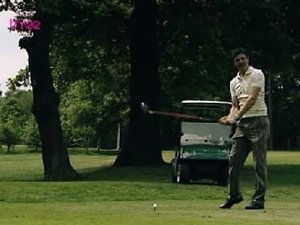 6x01 High Stakes, Episode 1 (October 09, 2008)
---
An innocent bystander is conned into paying £2000 to stop the publication of paparazzi photos (The Sweetheart Scam). The team shows how easy it is to steal thousands of pounds of high value goods from right under the nose of a top hotel (The Inside Job). Matt Dawson is challenged to a round of golf in Celebrity Con Games.
---