The Real Hustle
Season 5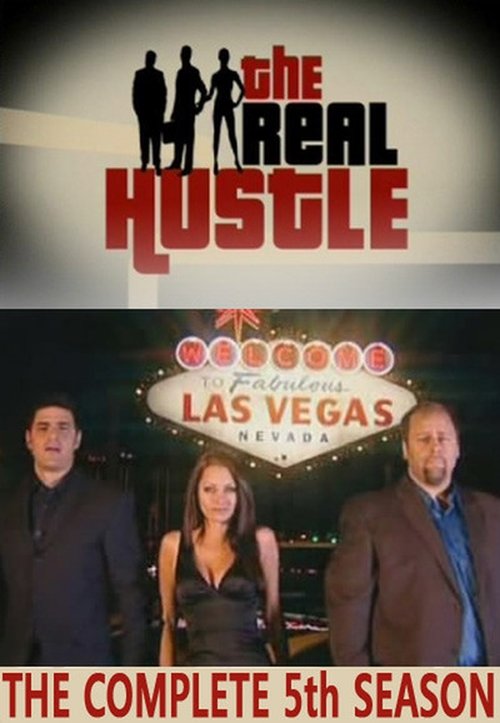 The Real Hustle
Season 5
First Air Date: February 12, 2008

| | | |
| --- | --- | --- |
| First Aired on | : | 2008 |
| Episodes | : | 8 episodes |
Episodes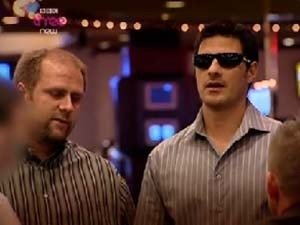 5x08 Las Vegas, Episode 8 (March 24, 2008)
---
In the final episode of the series Alex pretends to be blind to cheat a casino and Paul cons an unsuspecting couple into buying dodgy casino chips.
---
5x07 Las Vegas, Episode 7 (March 17, 2008)
---
Paul, with the help of Alex, cons a father and daughter into buying a device that can predict the numbers drawn on a live lottery, Alex hustles a pool player out of his cash and Jess uses her charms to distract a barman, allowing Paul to empty the contents of the bar's slot machine.
---
5x06 Las Vegas, Episode 6 (March 10, 2008)
---
Alex, Jess and Paul con a father and his daughter into buying counterfeit casino chips, use ingenious techniques to pick the pockets of locals and con an unsuspecting girl into becoming an accomplice in a jewellery store robbery.
---
5x05 Las Vegas, Episode 5 (March 03, 2008)
---
The gang decicde to hustle some tourists to steal their luagage, Jess needs some change so decicdes to make of with a slot player's coin bucket and Alex and Paul fancie using someone else's money to go out for a drink.
---
5x04 Las Vegas, Episode 4 (February 25, 2008)
---
Alex and Jess hit the jackpot when they talk a few slot players out of their winnings, and the hustlers leave an electrical store with a $2000 home cinema system that has only cost them $270.
---
5x03 Las Vegas, Episode 3 (February 19, 2008)
---
The team decide they want the pot in the a Blackjack game, Jess uses her feminine charms to win some money at pool and they also show you how conmen will go to extremes to pickpocket you.
---
5x02 Las Vegas, Epsiode 2 (February 12, 2008)
---
Jess dresses up to steal hotel guest\'s belongings while Paul and Alex will do the same with the guest\'s cars. They also decide to steal a couple of grand from a casino.
---
5x01 Las Vegas, Episode 1 (February 12, 2008)
---
The gang decide it's time to hit Las Vegas in this latest series. The gang take $80,000 worth of jewellery with the help of disguise, Jess shows you how to double your money and they show you how Casino staff can steal your chips while playing.
---