Strike Witches
Strike Witches: Road to Berlin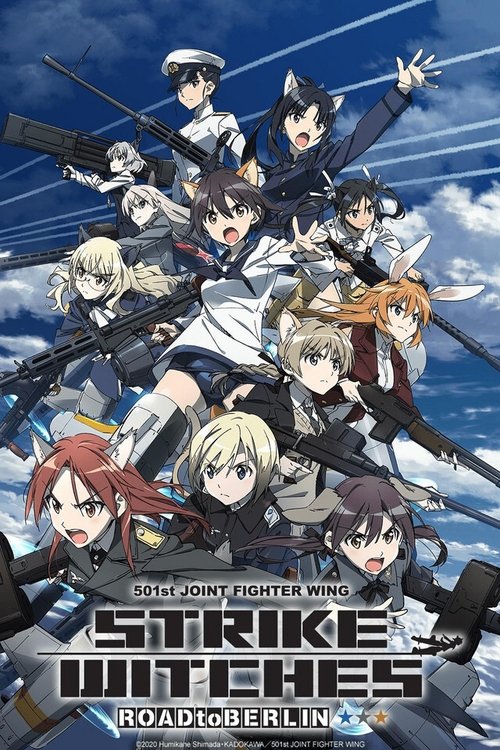 Strike Witches
Strike Witches: Road to Berlin
First Air Date: October 08, 2020

| | | |
| --- | --- | --- |
| First Aired on | : | 2020 |
| Episodes | : | 12 episodes |
After disbanding, the girls of the 501st Joint Fighter Wing return to face the threat of the Neuroi again, now joined by a new member, Shizuka Hattori.
Episodes
3x12 I Still Want to Protect (December 24, 2020)
---
Yoshika is trapped inside the dome around Berlin, and the rest of the Witches are cut off. Can they get inside to save her in time?
---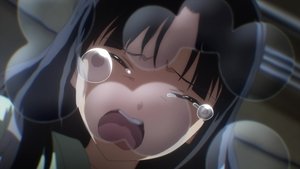 3x11 Road to Berlin (December 17, 2020)
---
With Miyafuji's magic power disabled, humanity is forced to use its backup plan: the powerful Ratte tank. But can they win without their ultimate ace?
---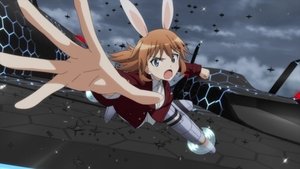 3x10 Shizuka, Come In! (December 10, 2020)
---
Operation Southwind begins with a full-scale air assault on Berlin. When Yoshika is ordered to stay behind to conserve her magic, Shizuka steps up to try and fill the hole.
---
3x09 Mina's Sky (December 03, 2020)
---
Rocket attacks from the Neuroi nest in Berlin are threatening the base in Kiel. Only Mina has what it takes to stop them, but her magic power is fading…
---
3x08 The Fog (November 26, 2020)
---
---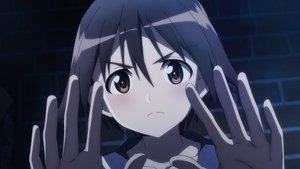 3x07 They Go Boing-Boing (November 19, 2020)
---
A mysterious idol causes all the witches' breasts to grow bigger and bigger, and the girls gradually fall victim one by one...
---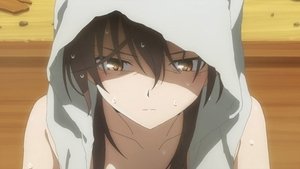 3x06 Hounds of Vengeance (November 12, 2020)
---
When Erica is shot down in enemy territory, Gertrud will do whatever it takes to get her back.
---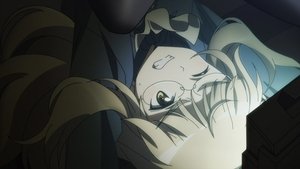 3x05 Queen of Nederland (November 05, 2020)
---
The girls take a detour to Nederland, to help a legendary flower bloom.
---
3x04 Beyond Two Hundred Miles Per Hour (October 29, 2020)
---
Shirley's world record was just broken, and she's not happy about it. As Shirley and Lucchini attempt to beat the new world record, an unusual Neuroi threat swiftly approaches.
---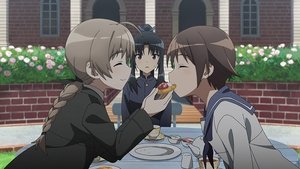 3x03 What the Two of Us Can Do (October 22, 2020)
---
Yoshika's lost control of her magic… again! It's time for more training and more hard work if she wants to get it back!
---
3x02 The Strike Witches Come Together (October 15, 2020)
---
When a Neuroi strikes at Europe's biggest supply port on the eve of humanity's counterattack, Yoshika must hold it off alone, without any weapons at all!
---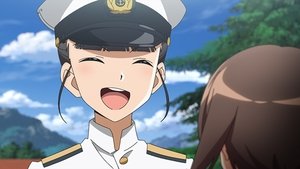 3x01 The Magical Girl of the Alps (October 08, 2020)
---
Yoshika leaps back into action to save her friend's father, but her striker unit almost blows up on the tarmac!
---