Strike Witches
Strike Witches 2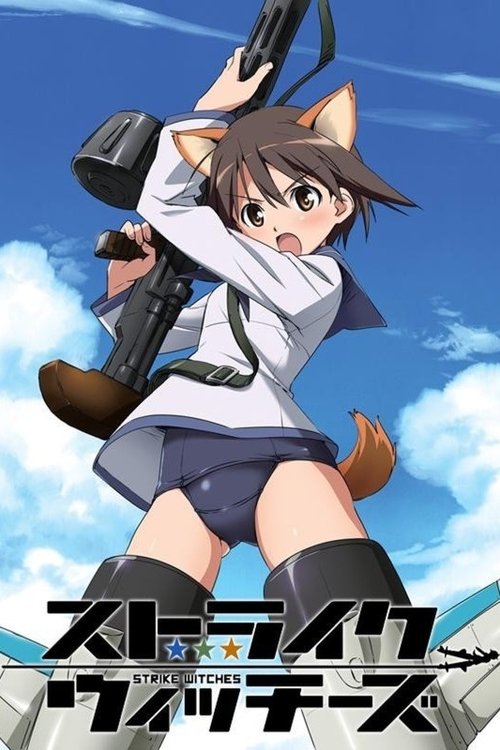 Strike Witches
Strike Witches 2
First Air Date: July 08, 2010

| | | |
| --- | --- | --- |
| First Aired on | : | 2010 |
| Episodes | : | 12 episodes |
After discovering that the Neuroi are capable of communication with humans and making peace with the nest above Gallia, the Witches squads are on a mission to reestablish communication, when a sudden attack causes the Neuroi to vanish. The Witches discover a new and massive nest that just appeared, covering almost all Europe. Ruthlessly and without mercy it annihilates allied forces along with Witches. Word of the attack reaches Fuso and a support battalion is deployed to rescue the survivors. Among the rescue team is the former Striker captain Mio Sakamoto and the now civilian Yoshika Miyafuji, who want to save their dear friends.
Episodes
2x12 Beyond the Eternal Sky (September 23, 2010)
---
Major Sakamoto risks her life to save the world, but the Neuroi hive proves nearly impossible to destroy. The witches are all out of magic, but Yoshika refuses to give up the fight!
---
2x11 To Be Myself (September 16, 2010)
---
As the Strike Witches prepare for their most dangerous mission yet, Major Sakamoto - the bravest warrior among their ranks - can no longer hide the fact that her magic is rapidly fading!
---
2x10 500 Overs (September 09, 2010)
---
Hartmann teams up with a famous witch on loan from another unit in order to defeat a special Neuroi that's impervious to airborne attacks! The new girl has lethal skills - and an attitude to match!
---
2x09 The Bridge to Tomorrow (September 02, 2010)
---
When the girls of the 501st hit the beach for some special training, Lucchini discovers a treasure chest that leads to a treasure map that leads to booby traps!
---
2x08 Please Give Me Wings (August 26, 2010)
---
Yoshika is permanently grounded after suddenly losing the ability to fly, but a prototype Striker Unit inspired by her father's letter may hold the key to putting her back in action!
---
2x07 It's All Creepy Crawly (August 19, 2010)
---
Bath time is interrupted by an invasive insect hopping from one set of skimpy skivvies to another. The Strike Witches are up in arms over this shocking breach of their britches, and they'll do whatever it takes to protect their panties!
---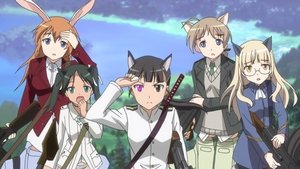 2x06 Higher Than the Sky (August 12, 2010)
---
A menacing new breed of Neuroi looms high above the clouds, and the Strike Witches must equip themselves with experimental rocket boosters in order to reach the unprecedented altitude required to destroy their enemy!
---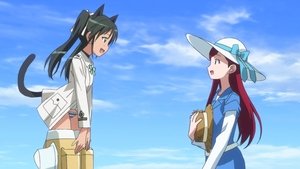 2x05 My Romagna (August 05, 2010)
---
A Strike Witch shopping trip goes up in flames when Lucchini spends the squadron's money on a sightseeing adventure and the town is attacked by Neuroi!
---
2x04 Hard, Fast, Amazing! (July 29, 2010)
---
Barkhorn runs into big trouble during a test flight of the new jet striker unit, and only an extremely well-endowed comrade has the power to save her from the ultimate crash-landing!
---
2x03 That Which We Can Do (July 22, 2010)
---
Yoshika, Lynne, and Perrine report to a mysterious old woman for some special training, but their broomstick lessons are soon interrupted by a deadly Neuroi attack!
---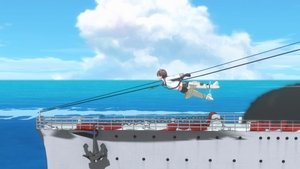 2x02 The Legendary Witches (July 15, 2010)
---
When Sakamoto's strike unit malfunctions, Yoshika is forced into a solo dogfight against a rapidly-regenerating Neuroi! The bombastic beauties of the 501st Joint Fighter Wing race to provide backup, but will they arrive in time?
---
2x01 Into the Sky Once More (July 08, 2010)
---
Yoshika's plans to become a doctor are put on hold after a mysterious letter from her father leads to a reunion with Sakamoto. Elsewhere, her former Strike Witch comrades take to the air to battle a new breed of Neuroi!
---