Strike Witches
Strike Witches
Strike Witches
Strike Witches
First Air Date: July 04, 2008

| | | |
| --- | --- | --- |
| First Aired on | : | 2008 |
| Episodes | : | 12 episodes |
The year is 1939 - it was then that the Neuroi appeared. Nobody knows where they came from or what their ultimate agenda is, but the fact remains that their attacks drove people out of their towns and cities. In order to take arms against them, humanity develops a new anti-Neuroi weapon called the "Striker Unit." Using the power of magic to fight against the monsters, this new device enhances and amplifies the power of female magic-wielders. To use this device, young witches from all over the world have been brought together to form an elite task force unit called the 501st Joint Fighter Wing, commonly known as the "Strike Witches."
Episodes
1x12 Strike Witches (September 19, 2008)
---
Yoshika launches alone against the out-of-control Warlock, desperately holding out as the other Witches race to join her and put an end to the monstrous hybrid of human and Neuroi technology.
---
1x11 Into the Sky... (September 12, 2008)
---
The 501st Joint Fighter Wing is disbanded with the unveiling of the unmanned anti-Neuroi unit, Warlock. As the Witches scatter, something goes very wrong during the Warlock's sortie against the nearby Neuroi hive.
---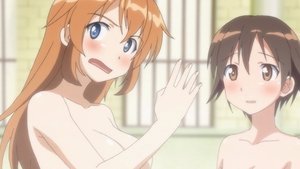 1x10 I Want You to Believe (September 05, 2008)
---
Despite her efforts to heal Mio's grievous wound, Yoshika is confined to her quarters. With the other Witches doubting her story of the human-form Neuroi, Yoshika takes off by herself to find the truth.
---
1x09 What I Want to Protect (August 29, 2008)
---
Perrine's jealousy reaches the peak, and she challenges Yoshika to an aerial duel. Their bout is cut short by a surprise Neuroi attack, and a weakened Mio scrambles to aid them despite Minna's protests.
---
1x08 I Won't Forget You (August 22, 2008)
---
Commander Minna begins to act strangely when the crew of the newly-repaired Akagi shower Yoshika with praise for her heroic action.
---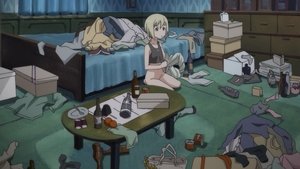 1x07 Nice and Breezy (August 15, 2008)
---
Erica misplaces a key part of her uniform (panties), causing a chaotic incident in Witches Base.
---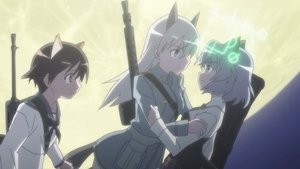 1x06 We're the Same (August 08, 2008)
---
Yoshika and her comrades are attacked by the Neurois on their way back from a mission in London, but gets help from Sanya who happened to be on a night patrol. As a result, Yoshika is given orders to serve the night shift, and must spend the night in the same room with Sanya, when an envious Eila barges in.
---
1x05 Fast, Big, Soft (August 01, 2008)
---
Shirley the speed freak is obsessed with trying to exceed sonic speed. Busybody Francesca Luccini meddles with the adjustments of Shirley's Striker Unit before the water training drill required by all members, which subsequently leads to an unexpected incident.
---
1x04 Thanks (July 25, 2008)
---
Yoshika gradually orients herself to life as a member of Strike Witches. However, she is condemned by her supervisor Gertrud Barkhorn as being inexperienced. Desperate to win her acceptance, Yoshika gets carried away in her training when she suddenly comes face to face with Neuroi.
---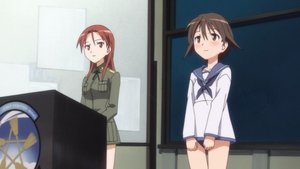 1x03 You're Not Alone (July 18, 2008)
---
Yoshika makes her decision to join the Strike Witches. Lynette Bishop, another rookie witch who is 15 years old, shows Yoshika around. Although Yoshika is nervous about her new assignment and understands nothing about the arrangement of the troop, Lynette acts in a somewhat unfriendly manner, adding to Yoshika's anxiety
---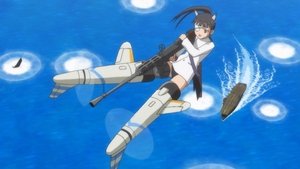 1x02 That Which I Can Do (July 11, 2008)
---
On their journey to Britannia, Yoshika and the others are assaulted by mysterious invaders called the Neuroi, menacing beings from another world. In order to buy time until reinforcements arrive, Major Sakamoto sallies forth alone, only to be met by a fierce attack from the opposition. Despite her best efforts she is driven back and ultimately cornered. Yoshika can do nothing but wait in terror inside the battleship.
---
1x01 Magical Girl (July 04, 2008)
---
Yoshika Miyafuji is a fourteen-year-old girl who possesses magical powers that can heal. One day she is approached by Mio Sakamoto, Major of the 501st Joint Fighter Wing a.k.a. Strike Witches to join her team. A few days after Yoshika turns down the invitation because of her abhorrence toward wars, she receives a letter.
---