Point Pleasant
Season 1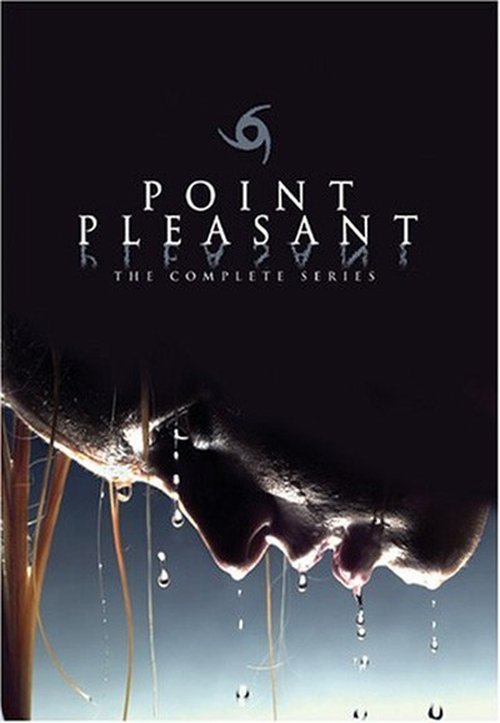 Point Pleasant
Season 1
First Air Date: January 19, 2005

| | | |
| --- | --- | --- |
| First Aired on | : | 2005 |
| Episodes | : | 13 episodes |
Episodes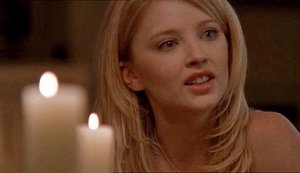 1x13 Let the War Commense (October 25, 2005)
---
Logan finally locates the missing townspeople as Christina angrily confronts the Kramer's at their home and await's Jesse's arrival - and their destined final confrontation.
---
1x12 Mother's Day (October 25, 2005)
---
Christina learns about her mothers whereabouts. After going to the house, she becomes reluctant, as if it isn't right for it to happen. She senses danger and decides not to go in. We see Boyd inside the house strangling her. Jesse's grandma is in town and seems to tell Jesse abit too much. Megs condition gets even worse when she thinks Isabelle is alive. We start to learn more about Terry's mother. It is clear that the final will be one not to miss.
---
1x11 Missing (a.k.a When the Cats Away) (July 03, 2005)
---
Christina learns from a two faced Boyd that Jesse too carries his baggage. Christina faces her ultimate challenge when she has to decide whether to tell the Krammers the secret in order to find out more about Isabelle and where Judy has run away to. A new temporary character emerges who claims to be called Shaz but is also tied up in the weird mystery. Terry and Paula brag about their relationship to Jesse, which finally lets Jesse's other side emerge.
---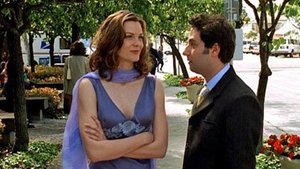 1x10 Hell Hath No Fury Like a Woman Choked (June 26, 2005)
---
Nick is at the Midway water gun booth where he is doing really well. Judy is with him. Boyd finds the truth about Jesse. Holly becomes Wes and Christina to achieve her plans
---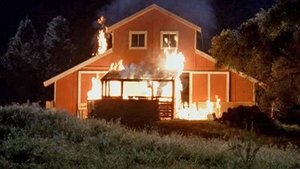 1x09 Waking the Dead (June 19, 2005)
---
A party in the woods turns into a real barn-burner as Judy meets a potential new flame, Terry and Paula's relationship heats up, Jesse discovers a miraculous inner passion and Christina's prayers resurrect a deadly demon out to quell her hellfire. Amber consoles Ben after the tape's contents are revealed and Boyd searches for a treasure long thought gone.
---
1x08 Swimming With Boyd (March 17, 2005)
---
Christina and Judy take drastic steps to get the goods on Boyd, whose wicked ways leave a Point Pleasant local in dire straits. Meanwhile, Jesse gets a glimpse of his miraculous past; Terry and Paula grow closer; and poor Meg's grip on reality continues to fade.
---
1x07 Unraveling (March 10, 2005)
---
After Judy kicks her out of the Kramer household, Christina hops a bus out of Point Pleasant to try to escape her demons, only to find a distraught Jesse on the same bus. They quickly learn that they can't run away from their problems as the hand of fate is behind the wheel. Meg's hallucinations grow stronger and she fears that Boyd may be the man of her nightmares; and Amber uncovers an unsettling truth about Ben that causes her to reconsider her attempt to break up the Kramer marriage.
---
1x06 Secrets and Lies (February 17, 2005)
---
Terrified that her powers are getting out of her control Christina intensifies the search for her mother and confronts the doctor who assisted in her birth. Terry considers a tempting offer from Boyd; Judy and Jesse team up to play detective for clues to Christina's past; Meg grows closer to a scheming Amber while pulling away from Ben, who harbors a secret regarding Isabella's death.
---
1x05 Last Dance (February 10, 2005)
---
Boyd offers to coordinate a church fund-raising dance marathon in the hopes of sweeping Sarah off her feet and putting some of his past demons to rest; Meg and Amber's friendship puts Ben on edge; Judy sees Christina in a new light; Paula continues to be the object of Christina's fury, as Christina's anger turns the dance into a literal bloodbath and brings it to a crashing halt.
---
1x04 The Lonely Hunter (February 03, 2005)
---
A meteor shower sets off more than fireworks at a dinner party Boyd hosts; Logan's possessiveness and insecurity over Sarah's relationship with Boyd intensifies; Amber downplays things to capture Ben's attention; things come to a (beach) head at a party for Jesse, Paula and Christina; while Christina confronts a deadly admirer out to rid Point Pleasant of sin in ""The Lonely Hunter"" episode.
---
1x03 Who's Your Daddy? (January 27, 2005)
---
Christina continues to suffer the effects of her recurring visions of death and destruction; Boyd and Amber team up to help each other in their pursuit to bring down the House of Kramer; Judy crashes and burns at the hands of Boyd, who also works his magic on an unsuspecting Sarah; and Christina confronts her two dads and issues Boyd a challenge.
---
1x02 Human Nature (January 20, 2005)
---
Christina continues to search at the local church for clues that will lead to her missing mother. Meanwhile the town prepares for its annual boat parade, which is even more competitive than usual thanks to Christina's presence. Christina and Jesse grow closer, which infuriates Paula. Charismatic-yet-sinister Lucas Boyd makes his move to Point Pleasant. And another death in town rains on the parade in the ""Human Nature"" episode of POINT PLEASANT.
---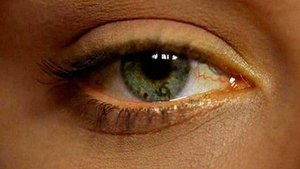 1x01 Pilot (January 19, 2005)
---
All hell is about to break loose in a sleepy New Jersey town when a sudden violent storm washes in more than the tide. The peaceful existence of a small seaside community will dramatically change forever when Christina Nickson is rescued from the ocean by local lifeguard Jesse Parker and brought to the home of local doctor Ben Kramer. The Kramers, including Ben's wife, Meg, and daughter, Judy, take an instant liking to Christina and invite her stay with them as she searches for clues to her past and attempts to find her mother, a Point Pleasant native whom Christina never knew. Unbeknownst to Christina, her presence in the town is having a profound effect on its inhabitants - awakening repressed feelings, unlocking secret desires and heightening emotions. As Christina seeks answers to her mother's disappearance, she will come to realize that she has never known her ""real"" father either - for Christina is the offspring of a mortal woman and the Devil. While Christina struggles to contro
---