The L Word
Season 1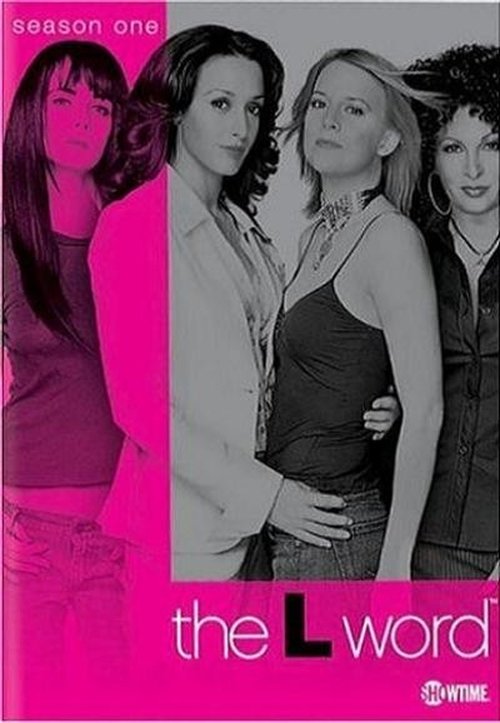 The L Word
Season 1
First Air Date: January 18, 2004

| | | |
| --- | --- | --- |
| First Aired on | : | 2004 |
| Episodes | : | 14 episodes |
Episodes
1x14 Limb from Limb (April 11, 2004)
---
As the "Provocations" opening approaches, Bette struggles with a temptation. After some sad news, Dana turns to Tonya, leaving Alice unhappy. Shane tries to let Clea down gently but it backfires in her face.
---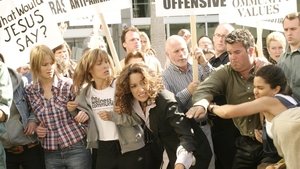 1x13 Locked Up (April 04, 2004)
---
After a riot at the gallery, the entire gang ends up in jail. Shane rejects Clea's affections, Jenny goes on a date, and Marina makes a move on Robin as she prepares for Drag King night at The Planet.
---
1x12 Looking Back (March 28, 2004)
---
Tina, Jenny, Shane, Alice and Dana all share an eventful trip to Palm Springs. While on the road, they all share their "first love" stories. Back in Los Angeles, Bette hires Candace, an attractive carpenter, to handle the set-up of the "Provocations" exhibit opening at the gallery.
---
1x11 Liberally (March 21, 2004)
---
Bette is worried about Tina when she throws herself into volunteer work, Marina and Francesca get into an argument, Alice thinks she may be pregnant by Lisa, and Dana and Jenny try to console each other.
---
1x10 Luck, Next Time (March 14, 2004)
---
Shane gets the opportunity to style a high-profile client's hair, Bette and Tina receive some devastating news, Jenny goes to dinner with Marina and Francesca, and Alice decides that her relationship with Lisa is too complex.
---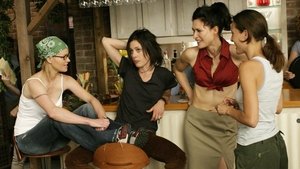 1x09 Listen Up (March 07, 2004)
---
When Jenny's old roommate (guest star Sarah Strange) from college comes to stay, Jenny decides to use the opportunity to reveal the details about her affair with Marina. Bette and Tina join a group in preparation for becoming parents, and Dana faces a tough time when she must come out to her conservative parents.
---
1x08 L'Ennui (February 29, 2004)
---
Tina and Bette are stunned when their friends say their impending parenthood has made them boring. Jenny stays at Marina's when Tim throws her out but she is shocked to learn the truth about Marina's personal life. Dana rejects Lara as her sponsorship contract hangs on the line.
---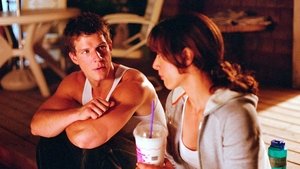 1x07 Losing It (February 22, 2004)
---
After arriving home, Tim starts to worry when he learns that Jenny has vanished. Bette travels to New York for an art opening and her relationship with Tina is put to the test. Back in Los Angeles, the sperm donor's girlfriend discovers a lonely Tina and starts to harass her.
---
1x06 Lawfully (February 15, 2004)
---
Dana is invited to a dinner party for Subaru, who want to sponsor her tennis career, but Lara is hurt when Dana takes her male doubles partner instead of her. Meanwhile, Tim is shocked when he catches Marina and Jenny in a compromising position, Alice tries to sort out the problems with her mother, and Bette tells her father about Tina's pregnancy, but is upset by his reaction.
---
1x05 Lies, Lies, Lies (February 08, 2004)
---
Jenny confides in her old college professor about her affair with Marina. Bette receives some delightful news. Dana's fears of being outed continue as she juggles between her tennis career and Lara. Alice's mother comes to stay with her daughter.
---
1x04 Longing (February 01, 2004)
---
Bette engages in a battle with the chairman of the gallery board who wants to close down the gallery. Alice rekindles her relationship with an ex-girlfriend, despite the objections of her friends. Jenny tries to deny her feelings for Marina, and Dana finally gets a date with Lara.
---
1x03 Let's Do It (January 25, 2004)
---
Tina tries to get over her concerns about the new sperm donor. Tim decides to throw a dinner party and invites Marina, making Jenny feel uncomfortable. Alice runs into her abusive ex-girlfriend. Dana has her eye on a chef, but is hesitant to make a move on her.
---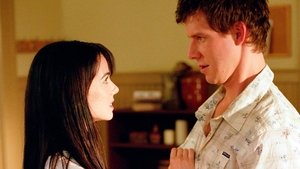 1x02 Pilot Part 2 (January 18, 2004)
---
---
1x01 Pilot Part 1 (January 18, 2004)
---
Bette Porter and Tina Kennard have been a couple for seven years, and they want to start a family. Their next-door neighbor, Tim Haspel, is excited that his girlfriend, a talented young writer named Jenny Schecter, is moving in with him. But soon mixing with Bette and Tina's circle of lesbian friends, Jenny learns that her midwest university education may not have prepared her for what she will learn about life, lust, and love in Los Angeles.
---