Teen Wolf
Season 2
Teen Wolf
Season 2
First Air Date: June 03, 2012

| | | |
| --- | --- | --- |
| First Aired on | : | 2012 |
| Episodes | : | 12 episodes |
After an action-packed end to its premiere season, Teen Wolf jumps full force into season two with even more suspenseful drama. Scott McCall, an ordinary teenager with a wild secret, continues to find himself caught in a supernatural war between hunters and werewolves. While navigating the complicated roadways of high school, Scott must keep his forbidden romance with Alison a secret and protect himself from new Alpha wolf Derek. Scott will have to trust his instincts above all else if he hopes to end war in Beacon Hills and keep his friends and family safe.
Episodes
2x12 Master Plan (August 13, 2012)
---
Scott races to uncover Gerard's master plan following a shocking death on the lacrosse field. Derek plots to take Gerard down using his own methods. Erica and Boyd are captured as Allison continues her merciless bloodthirsty revenge on the werewolves for her mother's suicide. Meanwhile, Scott, Stiles, Lydia, Melissa and Isaac are all under pressure amidst the chaotic events.
---
2x11 Battlefield (August 06, 2012)
---
Scott plays in the championship lacrosse game and must figure out a way to stop Gerard. Meanwhile, Allison continues her hunt for Derek and his pack.
---
2x10 Fury (July 30, 2012)
---
Scott, Stiles, Melissa and Stillinski are taken hostage; Allison tracks Derek to the station.
---
2x09 Party Guessed (July 23, 2012)
---
Even as his relationship with Allison becomes further strained, Scott and Stiles must attend Lydia's birthday party while Derek locks his new wolves up to watch after them on their first full moon together.
---
2x08 Raving (July 16, 2012)
---
During a secret concert, Scott and Stiles come up with a method to trap the new shapeshifter. At the same time, Allison's mother comes up with a plan of her own to take care of Scott once and for all.
---
2x07 Restraint (July 09, 2012)
---
As Lydia begins to make connections about the bite from Peter, Jackson causes new problems for Scott and Stiles while Derek has a crisis of faith in his leadership as a new Alpha.
---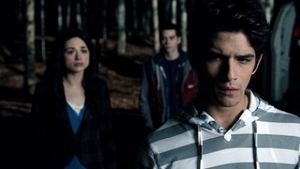 2x06 Frenemy (July 02, 2012)
---
With startling new information about the shapeshifter, Scott and Stiles hurry to protect their friends while Allison is given an investigative task by her family.
---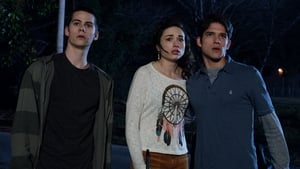 2x05 Venomous (June 25, 2012)
---
Derek becomes convinced that Lydia is the shapeshifter they're after, forcing Scott to gather his friends -- and even some enemies -- to protect her.
---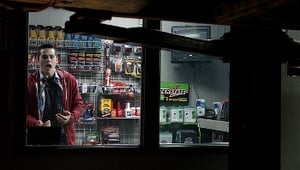 2x04 Abomination (June 18, 2012)
---
When the new shapeshifter strikes again, Scott has to recruit a reluctant Allison to acquire a rare book in Gerard's collection, while also once again surviving dinner with her family.
---
2x03 Ice Pick (June 11, 2012)
---
Scott tries to keep Derek from creating new werewolves; Argent officially begins Allison's training; the new creature in town takes another victim.
---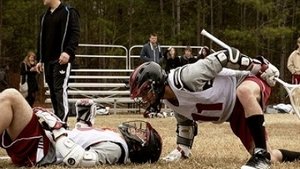 2x02 Shape Shifted (June 04, 2012)
---
Isaac's father is murdered; Scott, Stiles and Derek plan a break-out. At the same time, the Argent family remove the principal and Allison's grandfather replaces him. Scott senses that another werewolf is in the lacrosse locker room and plans to sniff them out, literally.
---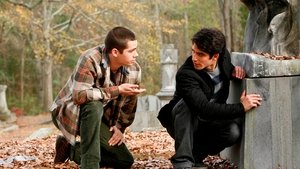 2x01 Omega (June 03, 2012)
---
When Lydia goes missing from the hospital, werewolves and hunters begin a search.
---