Grace Under Fire
Season 3
Grace Under Fire
Season 3
First Air Date: September 13, 1995

| | | |
| --- | --- | --- |
| First Aired on | : | 1995 |
| Episodes | : | 25 episodes |
Episodes
3x25 You Go, Girl (May 15, 1996)
---
Rick, who is under the influence, proposes to Grace who is inclined to accept until she learns of his new job site and Russell is invited to his detested ex-wife's wedding.
---
3x24 Guess Who's Not Coming to Lunch? (May 08, 1996)
---
Libby has been suffering from stomach pangs and Grace finds out they are from a stress-related ulcer.
---
3x23 Take Me to Your Breeder (May 01, 1996)
---
Grace is sent home after a toxic spill at the plant and has an hallucination that her late father comes to talk to her.
---
3x22 Mr. Mullen's Opus (April 03, 1996)
---
While working for a crisis hot-line, Grace encounters the nasty janitor, Mullens, again and he hasn't improved.
---
3x21 Head Games (March 20, 1996)
---
Quentin creates the impression at school that he is seriously ill and Grandma Jean has a new beau with an amazing past.
---
3x20 Broads for Broader Horizons (March 13, 1996)
---
The creative writing teacher and Grace are not tuned to the same frequency and trouble ensues.
---
3x19 Pregnant Pause (February 28, 1996)
---
Nadine has some big news for Grace.
---
3x18 Love Thy Neighbor (February 21, 1996)
---
The new Afro-American neighbors are coming for dinner.
---
3x17 Why Buy the Bull? (February 14, 1996)
---
Grace is just about set to move in with Rick when he loses his job.
---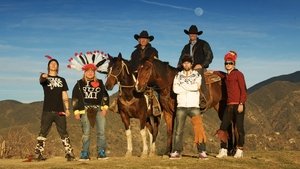 3x16 Positively Hateful (February 07, 1996)
---
When the nasty janitor is about to be fired for being HIV+, Grace is reluctant to help him. Rick instructs Quentin on how to behave on his first date.
---
3x15 Good Neighbor Sam (January 24, 1996)
---
A neighbor's son starts hanging out at Grace's house and she finds he is escaping from a 'perfect' mother. Meanwhile, Wade discovers his name has been engraved on a veterans' memorial.
---
3x14 No Help Wanted (January 10, 1996)
---
Grace's fear of being dependent causes her to turn down offers of help from her family and friends.
---
3x13 Daddy's Girl (January 03, 1996)
---
The title refers to Rick's daughter, Amy, who is rather ill-mannered and not Grace's cup of tea, but controls Rick.
---
3x12 Emmet, We Hardly Knew Ye (December 20, 1995)
---
The Kelly's Christmas celebration is dampened when Emmet dies suddenly and his 'significant other' appears at the funeral and shocks everyone by announcing that fact.
---
3x11 Emmet's Secret (December 06, 1995)
---
Grace accidently learns something about Emmet and Wade considers running for city council.
---
3x10 Sleeping Together (November 29, 1995)
---
Grace and Rick get together, but will it last?
---
3x09 Thanks for Nothing (November 22, 1995)
---
Grace is annoyed by the friendliness of Rick and Jean, whose husband has gone fishing, at the Thanksgiving feast.
---
3x08 Grace Really Under Fire (November 15, 1995)
---
A disgruntled ex-employee takes the gang hostage at the refinery.
---
3x07 Matthew Gets Busted (November 08, 1995)
---
Grace and Matthew's adoptive mother get in a hassle after Grace bails him out when he is arrested for a college prank.
---
3x06 Daycare (November 01, 1995)
---
Grace demands that a day care center be provided at work when she can't find a suitable sitter.
---
3x05 Grace Under a Wig (October 18, 1995)
---
Grace is tired of kids, so she puts on a wig and goes to a bar where she assumes another identity.
---
3x04 The Breakup (October 04, 1995)
---
Grace faces a problem as she starts a relationship with Rick before she terminates Ben.
---
3x03 Grace and Rick and the Dance of Doom (September 27, 1995)
---
While her relationship with Ben is waning, Rick asks her out on a date.
---
3x02 Movin' on Down (September 20, 1995)
---
Downsizing becomes a problem for Grace as she discovers that her job was not eliminated but usurped by her boss.
---
3x01 Great Eggspectations (September 13, 1995)
---
To Grace's great shock, Nadine asks her to donate an egg so she and Wade can become parents.
---