Portlandia
Season 4
Portlandia
Season 4
First Air Date: February 27, 2014

| | | |
| --- | --- | --- |
| First Aired on | : | 2014 |
| Episodes | : | 10 episodes |
Episodes
4x10 Getting Away (May 01, 2014)
---
Portlandia gets away for the weekend to New Beavertown, Oregon. Toni and Candace lead a feminist retreat for women. Kath and Dave do their best to relax. Peter and Nance go on a walking tour of the town. Guest starring Jason Sudeikis and k.d.lang.
---
4x09 3D Printer (April 24, 2014)
---
A minister reminds us that church is an option. Art students makes anti-corporate paintings. Mr. Mayor unveils Portland's official 3D printer. Santa is concerned about the future of Christmas. A TV commercial director struggles with his own creativity. Lance and Nina's lizard dies. Guest starring Ed Begley Jr.
---
4x08 Late in Life Drug Use (April 17, 2014)
---
Mr. Mayor plans a Pride Parade. Brendan and Michelle decide it's finally time to try recreational drugs. The Punslingers name some new businesses. Carrie's brother comes to visit with his new boyfriend. The cops visit Toni and Candace. Spyke and Iris have dinner at a suspiciously bad Thai restaurant. Guest starring Kyle MacLachlan, Dan Savage and Josh Homme.
---
4x07 Trail Blazers (April 10, 2014)
---
Joaquin makes a smoothie. Kickstarter videos compete at the Cant's Film. Sandra visits a tattoo removal parlor. Malcolm and Kris make their own clothing. Toni and Candace coach the Portland Trail Blazers' dance team. Guest starring Gus Van Sant, Paul Allen and The Portland Trail Blazers.
---
4x06 Bahama Knights (April 03, 2014)
---
Fred has an idea for a music documentary. Peter is reunited with his old band, The Bahama Knights, and his ex-wife is lead singer. Trudy and Craig produce a song. Carrie and Fred go home after a concert. Guest starring Maya Rudolph, Tuck & Patti and Jeff Tweedy.
---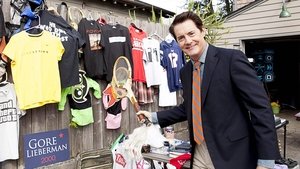 4x05 Spyke Drives (March 27, 2014)
---
Nance is driven to the emergency room; Ghavin questions a singer; Fred and Carrie have a garage sale; dinner guests are held hostage.
---
4x04 Pull-Out King (March 20, 2014)
---
A punk from the 1980s wakes up from a coma; an e-mail goes neglected; Nina has surprising news for Lance; Malcolm and Kris tailgate a "Prairie Home Companion" live show; Carrie dates a tax lawyer.
---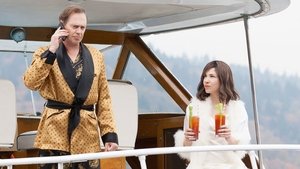 4x03 Celery Guy (March 13, 2014)
---
A celery salesman goes to great lengths to have celery become more popular; 911 dispatchers assure callers that it's beets; The Order Grill is open for lunch; Carrie declares social bankruptcy; a fed up office worker wants to become a gutter punk.
---
4x02 Ecoterrorists (March 06, 2014)
---
Ecoterrorists protest animal testing at a makeup company; Bryce and Lisa Rent it Out!; Toni and Candace have a car wash; Fred misses hip hop; Dave helps Kath get a good night's sleep.
---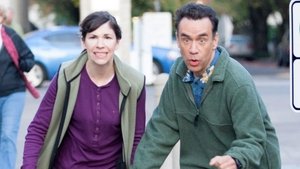 4x01 Sharing Finances (February 27, 2014)
---
A young woman is haunted by very smart ghosts; Doug and Claire make a big commitment to one another; Kath and Dave make the most of fifteen minutes; Sandra finally finds a soul mate; Fred is visited by a Date Fact Checker.
---