How the Universe Works
Season 5
How the Universe Works
Season 5
First Air Date: November 22, 2016

| | | |
| --- | --- | --- |
| First Aired on | : | 2016 |
| Episodes | : | 9 episodes |
Episodes
5x09 Strangest Alien Worlds (February 07, 2017)
---
Discoveries of new planets have revealed countless worlds much stranger than Earth. Some of these worlds don't have stars, others are made out of diamonds. Will we ever find a planet like Earth, or are these distant worlds stranger than fiction?
---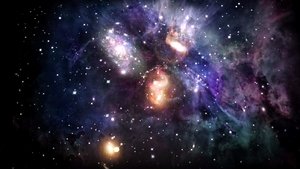 5x08 The Dark Matter Enigma (January 31, 2017)
---
Dark matter is the biggest mystery of the cosmos. Scientists know that it has been vital to our universe since its birth, and new discoveries reveal that it could create black holes, cause mass extinctions, and might even shape life on Earth itself.
---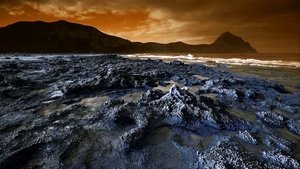 5x07 Life and Death on the Red Planet (January 24, 2017)
---
Life once existed on Mars, but a series of devastating mass extinctions have made present-day life nearly impossible. The latest science shows how Martian life keeps bouncing back as it transforms from a watery world like Earth into a desert planet.
---
5x06 The Universe's Deadliest (January 17, 2017)
---
The universe is a dangerous place, and we explore the deadliest spots in the cosmos. Between earth and the edge of the universe, there are a million ways to die, and our crash test dummy is on a mission to reveal the worst.
---
5x05 Stars That Kill (January 10, 2017)
---
The universe is home to real-life Death Stars that could destroy planet Earth. The latest science reveals the terrifying secrets of NASA's six deadliest: vampire stars, supernovas that can vaporize a planet, and unpredictable stars gone rogue.
---
5x04 Secret History of Pluto (January 03, 2017)
---
The first close-up images of Pluto revealed unimaginable secrets of this mysterious frozen world. Now, scientists investigate if Pluto is home to a warm ocean of liquid water beneath its surface, and whether this underground ocean could harbor life.
---
5x03 Black Holes: The Secret Origin (December 06, 2016)
---
Recent discoveries could explain how supermassive black holes grow so big, one of the universe's most mysterious questions. Neither dark matter nor cannibalism can fully explain these monsters, but the latest science might finally provide an answer.
---
5x02 Mystery of Planet 9 (November 29, 2016)
---
Scientists have discovered a mysterious ninth planet on the very edge of our solar system. Ten times the size of Earth, this strange world could have moons with extraterrestrial life.
---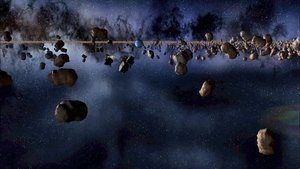 5x01 Most Amazing Discoveries (November 22, 2016)
---
From the furthest reaches of space to our own cosmic backyard, we count down the discoveries that changed everything we know about our universe.
---