Haven
Season 1
Haven
Season 1
First Air Date: July 09, 2010

| | | |
| --- | --- | --- |
| First Aired on | : | 2010 |
| Episodes | : | 13 episodes |
FBI agent Audrey Parker arrives in the town of Haven, Maine on a routine case and her knack for unraveling mysteries proves an asset when she discovers that the seemingly sleepy town is, in fact, a longtime refuge for people with supernatural afflictions. Among the townspeople are local cop Nathan Wuornos, who eventually becomes Audrey's partner, and the mysterious and charming Duke Crocker.
Episodes
1x13 Spiral (December 07, 2010)
---
As the mysterious cracks spread throughout Haven at an increasing rate, a mysterious criminal returns to Haven and Audrey discovers the secrets of her past and her mother's.
---
1x12 Resurfacing (December 07, 2010)
---
Audrey and Nathan investigate when a gust of wind seemingly throws a woman into a wall following an argument, and the FBI agent suspects some children may have telekinetic powers.
---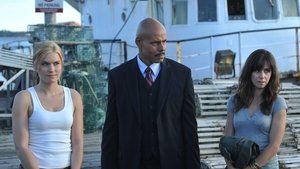 1x11 The Trial of Audrey Parker (November 30, 2010)
---
Audrey joins in a friendly game of poker aboard Duke's ship, but the two new players soon lock everyone up and try to find a box that Duke is smuggling. Meanwhile, Audrey's boss arrives in town and demands answers.
---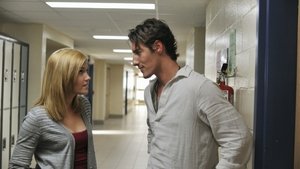 1x10 The Hand You're Dealt (November 30, 2010)
---
Nathan and Audrey investigate a series of murders, but the prime suspect insists that she's trying to stop the real killer. Meanwhile, in the aftermath of Duke's revelation, Audrey continues to investigate the Colorado Kid mystery involving her mother.
---
1x09 As You Were (September 10, 2010)
---
Audrey's surprise birthday party at a local hotel goes awry when a shapeshifter stalks the partygoers, and nobody knows who can be trusted.
---
1x08 Ain't No Sunshine (August 27, 2010)
---
Audrey and Nathan learn of a ghost story that wanders the Haven clinic and takes the lives of sick people before their time.
---
1x07 Sketchy (August 20, 2010)
---
Two mysterious assaults involve crooked businessmen, and sketching charcoal is found at each crime scene. However, the boy the officers suspect is responsible becomes a third victim, leaving them to pursue a new line of investigation.
---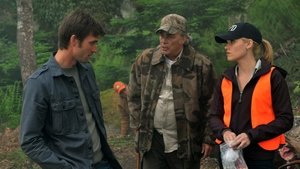 1x06 Fur (August 13, 2010)
---
A series of fatal animal attacks lead Audrey and Nathan to investigate a local woman who supports animal rights. However, they soon discover that while she may not be Troubled, the person responsible is... and Chief Wournos is the next target.
---
1x05 Ball and Chain (August 06, 2010)
---
Young men in Haven start aging at an accelerated rate, and Audrey and Nathan attempt to find the source.
---
1x04 Consumed (July 30, 2010)
---
Haven is stricken by a mysterious plague when animals and plants alike are destroyed by exposure to hydrochloric acid with no discernible source.
---
1x03 Harmony (July 23, 2010)
---
A plague of insanity strikes at a local hospital, causing the doctors to go insane... and the patients to become normal. Audrey and Nathan seek to discover the cause before it spreads further.
---
1x02 Butterfly (July 16, 2010)
---
Audrey remains in Haven to investigate her mother's connection to the Colorado Kid, but ends up working with Nathan to determine the cause of a mysterious series of incidents that involve butterflies and otherworldly phenomena centered on a angry reverend, his passive daughter, and her foster son.
---
1x01 Welcome to Haven (July 09, 2010)
---
FBI agent Audrey Parker travels to the town of Haven to investigate the death of an escaped prisoner who fled to his hometown. She soon discovers the man's death is merely the tip of a very large iceberg of supernatural phenomena.
---