Body of Proof
Season 2
Body of Proof
Season 2
First Air Date: September 20, 2011

| | | |
| --- | --- | --- |
| First Aired on | : | 2011 |
| Episodes | : | 20 episodes |
The second season of Body of Proof, an American television series created by Christopher Murphey, commenced airing in the United States on September 20, 2011, concluded April 10, 2012, and consisted of 20 episodes. It follows the life and career of Dr. Megan Hunt, a medical examiner, once a neurosurgeon, who now works in Philadelphia's Medical Examiner's office after a car accident ended her neurosurgery career. Along with Hunt solving homicide cases are her colleagues, Nicholas Bishop as Peter Dunlop, Jeri Ryan as Dr. Kate Murphy, John Carroll Lynch and Sonja Sohn as Detective's Bud Morris and Samantha Baker and fellow medical examiners, Geoffrey Arend as Dr. Ethan Gross and Windell Middlebrooks as Dr. Curtis Brumfield. Mary Mouser who plays Megan's daughter Lacey was promoted to "regular" from "recurring" status from season 1. Jeffrey Nordling who plays Megan's ex-husband Todd, Joanna Cassidy who plays her mother Joan and Eric Sheffer Stevens who plays Bill Parkson all reprise their roles, whilst Cliff Curtis, Nathalie Kelley and Jamie Bamber join the show, all of which appear on a "recurring" basis.
Episodes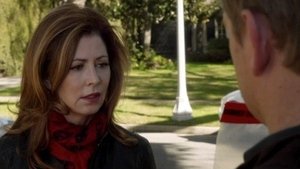 2x20 Mind Games (April 10, 2012)
---
Megan comes face-to-face with a convicted serial killer she helped put away.
---
2x19 Going Viral (2) (April 03, 2012)
---
The team needs to quickly figure out how to treat the virus when more and more people are becoming ill and dying.
---
2x18 Going Viral (1) (March 27, 2012)
---
When a city-wide outbreak of a mysterious and lethal virus occurs, even Megan and her team are at risk. In order to determine who and what caused this outbreak, CDC Officer Charlie Stafford takes over the investigation.
---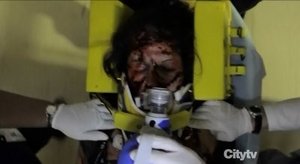 2x17 Identity (March 13, 2012)
---
When two young girls are in a tragic car accident, one is left in critical condition and the other is found dead at the scene. As Megan and her team investigate the case, however, they realize there has been an awful mistake. Not only was the wrong girl pronounced dead, but the car accident may not have been the actual cause of death.
---
2x16 Home Invasion (February 28, 2012)
---
The parents of a seemingly perfect family are murdered; Curtis grapples with his new position; Megan's romantic life heats up.
---
2x15 Occupational Hazards (February 21, 2012)
---
After a car accident reveals a dead body in the trunk, the team is led to another body, giving the team two cases to solve; Megan is reconnected with an old acquaintance; Kate's job is threatened.
---
2x14 Cold Blooded (February 14, 2012)
---
When the owner of a family owned and operated Italian restaurant turns up dead in the freezer, Dr. Hunt and the team take a closer look into family matters. Meanwhile, Peter must face his own haunted past.
---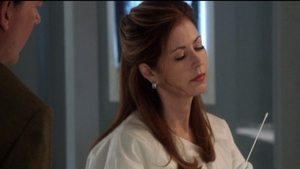 2x13 Sympathy for the Devil (January 17, 2012)
---
When a woman suspected of murdering her son is found innocent, Megan and the team try to identify the real killer; an overzealous reporter makes the investigation difficult by sensationalizing the case.
---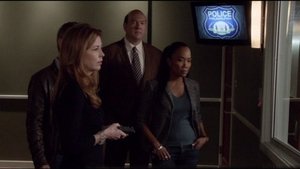 2x12 Shades of Blue (January 10, 2012)
---
An undercover cop is discovered murdered at a truck stop.
---
2x11 Falling for You (January 03, 2012)
---
Megan investigates the death of a bride on her wedding day; Ethan has a crush on the new girl, but she is interested in someone else.
---
2x10 Your Number's Up (December 06, 2011)
---
When a recent lottery winner is found brutally murdered, everyone becomes a suspect.
---
2x09 Gross Anatomy (November 29, 2011)
---
A murdered young woman's body turns up in place of a medical school cadaver during class, leaving Megan to rely on the aid of the star student to help solve the case.
---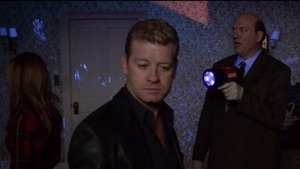 2x08 Love Bites (November 15, 2011)
---
A pharmaceutical rep is found dead in the Schuykill River, but when Megan Hunt and the team investigate, there's no blood found in her body. The team must locate the original crime scene to see if they can find the cause of death, but with suspects who have access to hundreds of unknown drugs, they may never know who or what killed her.
---
2x07 Hard Knocks (November 01, 2011)
---
When a popular 17-year-old high school student is found dead after a rave, the team must decipher various unknown drugs in his system and multiple bruises to figure out the cause of death. Meanwhile, Meghan is finally starting to date again after the divorce, but her ex-husband springs some shocking news on her and her daughter, causing tension at home.
---
2x06 Second Chances (October 25, 2011)
---
A champion equestrian is killed and potential drug use is suspected, but when Megan's daughter, who also rides, overhears details of the case, she leads the team to a clue and possibly the murderer.
---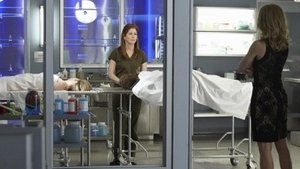 2x05 Point of Origin (October 18, 2011)
---
After Peter rescues a woman from a house fire, Megan discovers another person in the house who died. Peter takes the discovery personally since he had no idea anyone else was in the house. A veteran arson investigator challenges Megan at each step in her investigation. When Megan complains to Kate the response she gets only intensifies the tension between the two women.
---
2x04 Lazarus Man (October 11, 2011)
---
A new investigation is opened up after a man assumed to be dead disappears off Ethan's exam table. When another body is found, it's the DNA evidence that leads to an eye-opening discovery.
---
2x03 Missing (October 04, 2011)
---
When a young nanny is run down by a car and killed, the 5-year-old child she was watching is kidnapped; an interrogation goes awry.
---
2x02 Hunting Party (September 27, 2011)
---
Many suspects emerge after a rich tycoon's new, young wife is shot during a deer hunt; Kate and Megan's relationship takes a turn for the worse.
---
2x01 Love Thy Neighbor (September 20, 2011)
---
The investigation into a fatal car crash reveals the seedy underbelly of a perfect-looking neighborhood.
---