Body of Proof
Season 1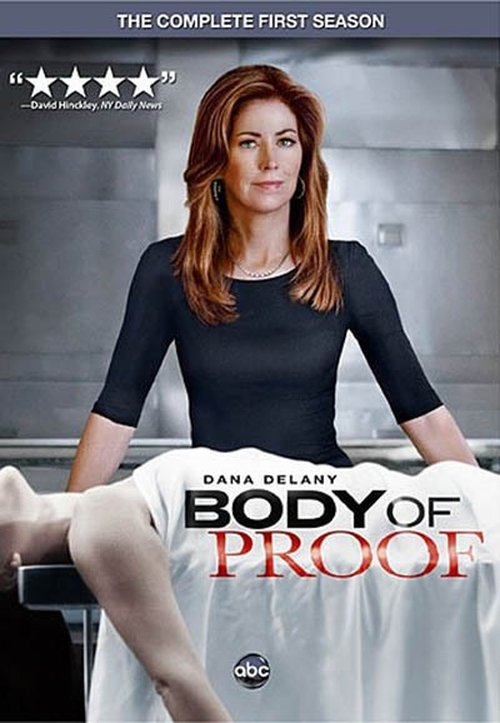 Body of Proof
Season 1
First Air Date: March 29, 2011

| | | |
| --- | --- | --- |
| First Aired on | : | 2011 |
| Episodes | : | 9 episodes |
The first season of Body of Proof, an American television series created by Christopher Murphey, commenced airing in the United States on March 29, 2011, concluded May 17, 2011, and consisted of 9 episodes. It follows the life and career of Dr. Megan Hunt, a medical examiner, once a neurosurgeon, who now works in Philadelphia's Medical Examiner's office after a car accident ended her neurosurgery career. Along with Hunt solving homicide cases are her colleagues, Nicholas Bishop as Peter Dunlop, Jeri Ryan as Dr. Kate Murphy, John Carroll Lynch and Sonja Sohn as Detective's Bud Morris and Samantha Baker and fellow medical examiners, Geoffrey Arend as Dr. Ethan Gross and Windell Middlebrooks as Dr. Curtis Brumfield. Mary Mouser plays Megan's daughter Lacey, Jeffrey Nordling plays her ex-husband Todd and Joanna Cassidy plays her mother Joan. All of whom she has a strained relationship with, one of the continuing stories throughout the season. Body of Proof' first season aired in the United States on Tuesdays at 10:00 pm ET on ABC, a terrestrial television network. In the United Kingdom, the season premiered on July 19, 2011 at 9pm, and subsequently aired Tuesdays at 10 pm on Channel 5. It aired in Canada on Citytv and in Australia on Channel Seven. Body of Proof — The Complete First Season was released on DVD as a two-disc set on September 20, 2011 by Buena Vista Home Entertainment in Region 1, on November 5, 2012 in Region 2 and August 15, 2012 in Region 4.
Episodes
1x09 Broken Home (May 17, 2011)
---
Megan suspects foul play when a young philanthropic socialite dies; the investigation is interrupted by Kate's personal life.
---
1x08 Buried Secrets (May 10, 2011)
---
Megan and the team investigate when a Philadelphia homicide detective is killed in a hit-and-run; Megan turns to her mother (Joanna Cassidy) for help.
---
1x07 All in the Family (May 03, 2011)
---
A father is found stabbed to death in his home in the Philadelphia suburbs; Kate takes a consulting role in a case with Megan's ex-husband.
---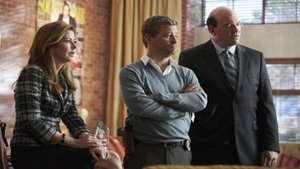 1x06 Society Hill (April 26, 2011)
---
A magazine editor is found dead in her mansion; Megan confronts a suspect while at a social event with her mother; Ethan surprises Kate with his positive attitude.
---
1x05 Dead Man Walking (April 19, 2011)
---
Curtis questions Ethan's interest in the investigation of the mysterious death of a beautiful twin; Megan runs into resistance while investigating the death of a patient at the hospital where she used to work.
---
1x04 Talking Heads (April 12, 2011)
---
When a severed hand and foot turn up in a back alley, Megan and her team must literally piece the victim back together. Meanwhile, Megan's daughter, Lacey, gets her mother's reluctant permission to visit her at the office and film her at work as part of a video essay for Social Studies class. What Lacey learns in the process profoundly changes her view of her mother
---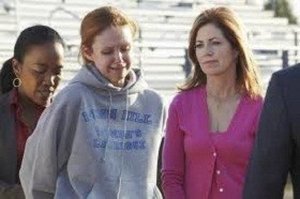 1x03 Helping Hand (April 05, 2011)
---
Megan is surprised to discover she has a connection to a woman found dead in a hotel room; Megan starts taking an interest in what is going on around her.
---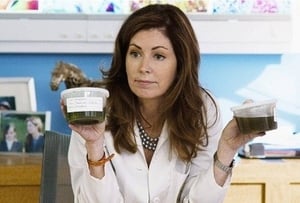 1x02 Letting Go (April 03, 2011)
---
When a young, interracial couple is found shot and killed inside their car in Fairmont Park, Dr. Megan Hunt promises the grieving parents that their daughter's killer will be found. Detectives Bud Morris and Samantha Baker are ready to chalk the case up to a murder-suicide, but Megan and her team find evidence on the bodies that sends the case in an entirely different and shocking direction. Meanwhile, Peter advises Megan not to push too hard when it comes to reconnecting with her daughter, Lacey.
---
1x01 Pilot (March 29, 2011)
---
"Pilot" is the pilot episode of the medical drama Body of Proof. It premiered on the ABC network in the United States on March 29, 2011. The episode was directed by Nelson McCormick and written by series creator Christopher Murphey. "Pilot" introduces the lead character of Megan Hunt, a former neurosurgeon turned medical examiner, portrayed by Dana Delany. In the episode, a female jogger is found dead in Schuylkill River and Megan teams up with medical investigator Peter Dunlop to investigate her whereabouts before her murder. Meanwhile, Megan spends the day trying to solve a personal problem concerning her daughter's birthday. "Pilot" was filmed in Providence, Rhode Island during April 2010. The episode achieved 13.942 million viewers upon its first broadcast in the United States, making it the second most watched series premiere of the 2010–11 television season. It also gave UK crime channel Alibi their biggest ever television audience. "Pilot" received mixed reviews from critics, who thought the show seemed bland. However, most critics praised Delany and the supporting cast's performances.
---