Strike Back
Project Dawn
Strike Back
Project Dawn
First Air Date: August 12, 2011

| | | |
| --- | --- | --- |
| First Aired on | : | 2011 |
| Episodes | : | 10 episodes |
Porter is captured by a Pakistani terrorist called Latif while investigating a planned operation of Latif, Project Dawn. Sergeant Michael Stonebridge finds disgraced ex-Delta Force operative Damian Scott, who would not be hired by even private military contractors, who previously worked with Porter to track Latif. After Porter is executed, Section 20 discover Porter left the team clues to a hotel in New Delhi, India, where a group of terrorists attempt to capture a weapons scientist with knowledge of hidden weapons of mass destruction originally used to plant in Iraq, which serves as a part of Project Dawn. The weapon, namely VX nerve gas was kept in storage, and Latif has known about its existence.
Episodes
2x10 Episode 10 (October 21, 2011)
---
In the season finale, Stonebridge and Scott are in a race against time to find a pair of suicide bombers targeting Budapest.
---
2x09 Episode 9 (October 14, 2011)
---
Scott and Stonebridge head to Chechnya to track down Latif and a stockpile of chemical weapons.
---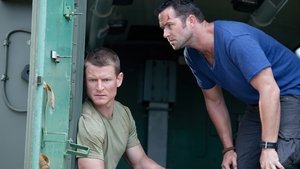 2x08 Episode 8 (October 07, 2011)
---
In Kosovo, Stonebridge, Scott and four hostages find themselves in dire straits after being double-crossed by KFOR soldiers and the drug lord Hasani.
---
2x07 Episode 7 (September 30, 2011)
---
An MI6 agent called John Allen ends up takeing Stonebridge and Scott from Vienna on a dangerous mission to Kosovo.
---
2x06 Episode 6 (September 23, 2011)
---
Grant travels to Khartoum when Sinclair and Scott are arrested. Clare is offered a choice by Tahir of either death or starting a new life as his partner. Stonebridge blames himself for Kate's death/ Crawford reveals that Latif has embedded a spy at the top of Western intelligence but refuses to reveal the person's identity until Clare is returned alive.
---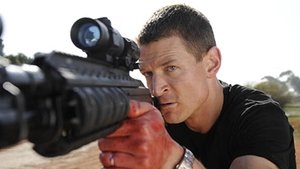 2x05 Episode 5 (September 16, 2011)
---
There is trouble looming for Claire. Scott and Stonebridge attempt to locate a global arms dealer.
---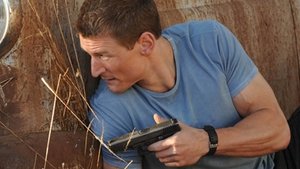 2x04 Episode 4 (September 09, 2011)
---
Scott manages to pass Connolly's explosive test and works on bypassing a security code. Bratton contacts Marshall.
---
2x03 Episode 3 (September 02, 2011)
---
Section 20 tracks Latif to South Africa, when a former IRA terrorist Daniel Connolly, targets a weapons-system designer. Scott switches places with a computer hacker and finds himself being lured into a dangerous honey trap.
---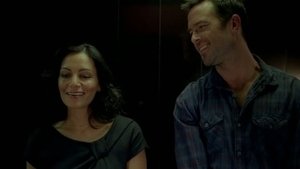 2x02 Episode 2 (August 19, 2011)
---
An Indian general decides to hold off on the assault on a New Delhi hotel that has been under siege when he learns that Scott and Stoneridge are in the hotel and they have ID'd the weapons scientist known as Mahmood.
---
2x01 Episode 1 (August 12, 2011)
---
British sergeant Michael Stonebridge recruits help from Ex-Delta Force operative Damien Scott when an agent named John Porter is kidnapped by a Pakistani terrorist. The two then uncover clues to a possible terrorist attack at a New Delhi hotel and they race there to foil it.
---