Noddy's Toyland Adventures
Season 4
Noddy's Toyland Adventures
Season 4
First Air Date: January 10, 2000

| | | |
| --- | --- | --- |
| First Aired on | : | 2000 |
| Episodes | : | 13 episodes |
Episodes
4x13 Noddy and the Driving Lesson (April 03, 2000)
---
Noddy needs to earn some sixpences quickly. Tessie Bear has a good idea but Noddy isn't too sure. The 'good idea' is letting Clockwork Mouse drive Noddy's car!
---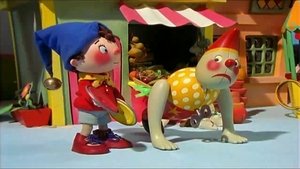 4x12 Noddy the Nurse (March 27, 2000)
---
Big Ears and Noddy decide to have a tin-can day to frighten away the Goblins. But the Goblins have got other ideas and nothing goes to plan.
---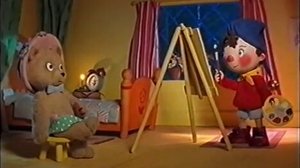 4x11 Noddy and the Artists (March 20, 2000)
---
Everyone goes painting crazy, except for Dinah Doll. No one wants to buy from her stall anymore, so she decides to leave Toyland - unless Noddy and Big Ears can persuade her to stay.
---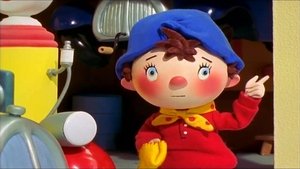 4x10 Noddy Tells a Story (March 13, 2000)
---
Bert Monkey's naughty tail knocks over Mr Tubby Bear's can of paint. Noddy thinks he is helping Bert by pretending that an imp knocked the paint over. But telling stories usually leads to more trouble.
---
4x09 Noddy is Far Too Busy (March 06, 2000)
---
Noddy is very busy – he must earn enough sixpences to buy a beautiful scarf for Tessie Bear, and keep his promise to Mr and Mrs Noah. But will Noddy remember the important job he was supposed to do? And why are there strange, muddy footprints all over Toytown?
---
4x08 Noddy and the Bouncing Ball (February 28, 2000)
---
The Goblins are up to mischief again! They secretly swap Bumpy Dog's brand new birthday ball for their magic one, which whizzes around Toyland creating havoc and making noises. However, good old Big Ears soon comes to the rescue...
---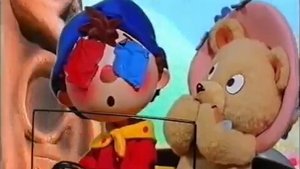 4x07 Noddy Tidies Toyland (February 21, 2000)
---
Miss Pink Cat has offered a reward for rubbish collection, and Noddy is determined to win! However, he also has to collect Mr. Spark's car from the stream. Can he manage to tidy Toyland in time to collect the reward?
---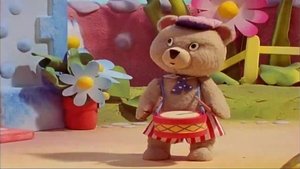 4x06 Noddy and the Noisy Drum (February 14, 2000)
---
Master Tubby Bear is given a new drum on his birthday, but when the Goblins cast a Can't Stop spell on him and he can't stop playing it, the noise starts to drive everyone mad!
---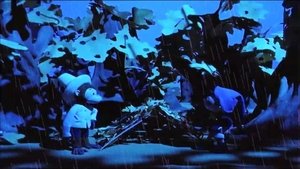 4x05 Noddy Gets Caught in a Storm (February 07, 2000)
---
Noddy and Bert Monkey decide to make some money by picking as many blackberries as they can. But as soon as they fill their baskets, the Goblins steal them! What will Noddy do when he finds the Goblins?
---
4x04 Noddy and the Singing Bush (January 31, 2000)
---
The Goblins want to get their hands on a magic singing bush. They put a spell on Noddy, but everyone comes to help and the Goblins are sent packing.
---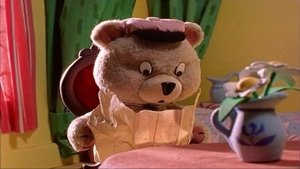 4x03 Noddy and the Treasure Map (January 24, 2000)
---
Miss Pink Cat is organising a Top Toy Award in Toyland. When Noddy borrows a map from Mr. Tubby Bear and discovers it leads to hidden treasure, he finds himself with a surprise entry.
---
4x02 Noddy and the Goblins (January 17, 2000)
---
Noddy is driving to the train station to collect a precious parcel for Miss Pink Cat, but the Goblins steal it before Noddy arrives. Can Big Ears and Noddy catch the Goblins and return the precious parcel to Miss Pink Cat?
---
4x01 Noddy and the Magic Watch (January 10, 2000)
---
Noddy decides to buy himself a watch at Dinah Doll's stall, but on his way home, he is stopped by the mischievous Martha Monkey, who forces Noddy to drive to Stoney Bridge. Noddy does so and at 12:00, the entire world of Toyland, except for Noddy, is turned into lifeless statues!
---