Noddy's Toyland Adventures
Season 3
Noddy's Toyland Adventures
Season 3
First Air Date: October 28, 1994

| | | |
| --- | --- | --- |
| First Aired on | : | 1994 |
| Episodes | : | 14 episodes |
Episodes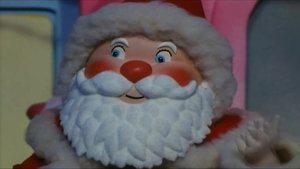 3x14 Noddy and Father Christmas (December 14, 1994)
---
Father Christmas is coming to Toyland, and he's invited all the toys to a special Christmas party in the market square. But the trouble is, Sly and Gobbo the Goblins are threatening to spoil everything.
---
3x13 Noddy the Dancer (December 13, 1994)
---
It's the evening of the Toytown Dancing Competition, and Tessie Bear has asked Noddy to be her partner. The only trouble is, he doesn't know how to dance - can he learn in time?
---
3x12 Noddy Tastes some Cakes (December 12, 1994)
---
Noddy wants to earn two sixpences so he can enter the Toytown Cake Tasting Contest, so he's delighted when Sally Skittle asks him to look after her children. But it's very tiring work, even with the help of Martha Monkey and her dressing up box!
---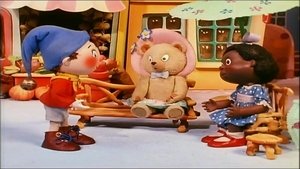 3x11 Noddy Buys a Parasol (December 07, 1994)
---
Noddy wants to buy a parasol that he has seen at Dinah Doll's stall. To earn the money, he helps Clockwork Clown and Sammy Sailor and even opens a cleaning stall in the market. Will he earn enough money before the parasol is sold?
---
3x10 Noddy and his Alarm Clock (November 30, 1994)
---
Noddy's alarm clock is broken and he needs to help out with Diana doll's charity sale. How will Noddy wake up now?
---
3x09 Noddy Borrows Some Trousers (November 23, 1994)
---
After Master Tubby's prank, Noddy is left without clean pants and borrows Big Ear's trousers for Mrs. Noah's picnic
---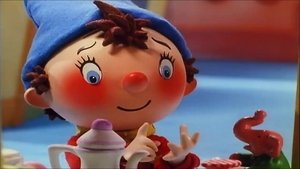 3x08 Noddy and his Money (November 16, 1994)
---
Big Ears and Noddy trick the goblins into admitting that they were stealing the money that Noddy wanted to use to help his friends.
---
3x07 Noddy the Magician (November 09, 1994)
---
Noddy buys some magic spells from Sammy the Sailor and accidentally ends up spilling them on the Toyland folks.
---
3x06 Noddy has an Afternoon Off (November 02, 1994)
---
Noddy has an afternoon off that he spends doing favours for everyone so he can give Tubby bear a big red juicy apple.
---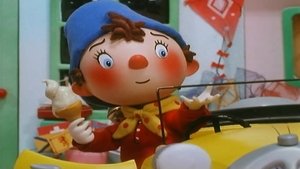 3x05 Noddy and his Unhappy Car (October 26, 1994)
---
Noddy is upset with his car as it is malfunctioning and he misses out on multiple fares. As a result, Noddy's car runs away.
---
3x04 Noddy and the Golden Tree (October 19, 1994)
---
The goblins put Noddy's car under a spell to get Big Ears to tell them the location of the Golden tree.
---
3x03 Noddy the Champion (October 12, 1994)
---
Big Ears coaches Noddy for Sports Day in Toyland.
---
3x02 Noddy and the Warm Scarf (October 05, 1994)
---
Noddy delivers long scarves to Noah's Ark but the giraffes refuse to wear them. The next day, there are a series of mischief in Toyland.
---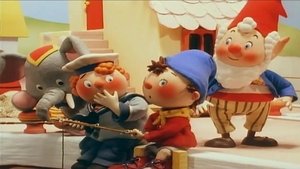 3x01 Noddy and the Fishing Rod (October 28, 1994)
---
Noddy enters the Toyland fishing contest and catches more than anybody expected.
---