Ugly Americans
Season 1
Ugly Americans
Season 1
First Air Date: March 17, 2010

| | | |
| --- | --- | --- |
| First Aired on | : | 2010 |
| Episodes | : | 14 episodes |
Episodes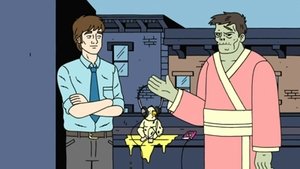 1x14 The Man Birds (November 17, 2010)
---
Mark adopts a baby Man-Bird that was separated from its flock, while Grimes tries to settle a blood-feud with their champion.
---
1x13 Soulsucker (November 10, 2010)
---
Because of Mark's Zechalech gift, Callie is under the impression that he wants her to suck out his soul.
---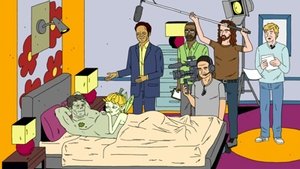 1x12 Trolling for Terror (November 03, 2010)
---
After Randall joins the cast of a sleazy reality show, the program's unbalanced producer becomes obsessed with Mark.
---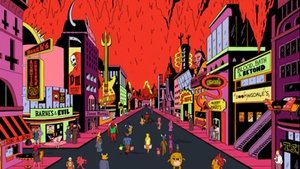 1x11 Hell for the Holidays (October 27, 2010)
---
Mark and Randall go down to hell to spend Halloween with Callie's family who have some special plan for Mark.
---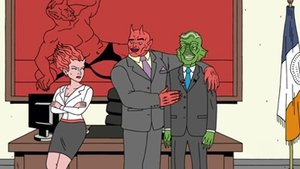 1x10 Sympathy for the Devil (October 20, 2010)
---
Twayne is forced to endure a series of difficult consequences when he decides to make a horrendous agreement regarding a local politician's soul.
---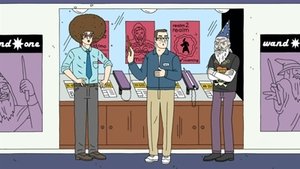 1x09 Kill, Mark, Kill! (October 13, 2010)
---
Mark tries to help Leonard with his wand issues, Twayne meets his soul mate.
---
1x08 Better Off Undead (October 06, 2010)
---
Mark counsels Tim the two-headed worm creature and gives psychiatric evaluations to Department of Integration employees while Randall seeks to become a proper zombie.
---
1x07 Kong of Queens (April 28, 2010)
---
When the budget for social services is cut, Mark and Leonard find themselves with time off. Mark tries to help Randall, who has been severed at the waist and needs new legs, while counseling a giant ape with OCD. Meanwhile, Callie and Twayne attend a demon convention, and Callie worries that Twayne is hitting on her.
---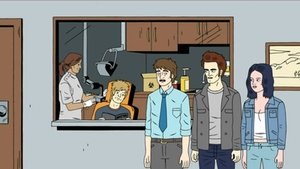 1x06 So, You Want to be a Vampire (April 21, 2010)
---
As the city contends with a bizarre epidemic, Mark counsels a young woman who wants to become a vampire.
---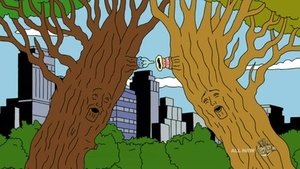 1x05 Treegasm (April 14, 2010)
---
"Treegasm" is the fifth episode of the first season of the American animated television series Ugly Americans. which aired on Comedy Central in the United States on April 14, 2010. In the episode, Mark meets a pair of tree creatures who are expected to participate in a public mating ritual sanctioned by New York City as a festival. Meanwhile, Callie demands to have sex with Mark to ease the pain from her shedding, and Randall loses his penis after visiting a movie theater. Written by Daniel Powell and Greg White and directed by Aaron Augenblick and Lucy Snyder, "Treegasm" was inspired by funny-looking trees, such as trees that appear to have genitalia or are having sex. The episode also marked a milestone with the staff, as it was the first episode to feature creatures they came up with themselves, as opposed to common creatures such as werewolves or zombies. Stand-up comic and actor Kumail Nanjiani guest stars in the episode as the tree Neel. According to Nielsen Media Research, the episode was watched by 2.05 million viewers in its original airing, an increase in viewership compared to the previous episode, "Blob Gets Job". "Treegasm" and six other episodes from the season were released on DVD in the United States on October 5, 2010.
---
1x04 Blob Gets a Job (April 07, 2010)
---
Mark accidentally outs his roommate as a zombie; Leonard tries to identify a strange new creature.
---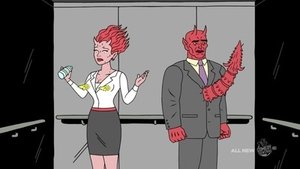 1x03 Demon Baby (March 31, 2010)
---
When Mark takes care of an abandoned demon baby, Callie finds herself suffering from strange maternal demon impulses, and Twayne smells her pheromones and grows a mating bone.
---
1x02 An American Werewolf in America (March 24, 2010)
---
Mark tries to deal with a werewolf integration case, but has more on his hands when Randall can't resist his zombie urges, and Leonard decides to top his brother Christ Angel by performing the ultimate illusion: resurrecting Mark from the dead.
---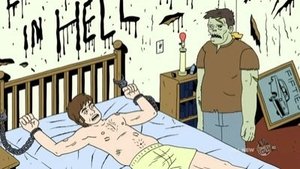 1x01 Pilot (March 17, 2010)
---
It's a typical day in the life for Mark: he attempts to deal with his zombie roommate, his demonic girlfriend who wants him to meet Daddy, and Homeland Security's efforts to use Mark's client list to meet their quote of illegal immigrant roundups so they can win a ham.
---