Pretty Little Liars
Season 5
Pretty Little Liars
Season 5
First Air Date: June 10, 2014

| | | |
| --- | --- | --- |
| First Aired on | : | 2014 |
| Episodes | : | 26 episodes |
Want to see ?
Opening Credits: Pretty Little Liars | Freeform's Official Intro (Feat. "Secret" by The Pierces) | Freeform
Episodes
5x26 Welcome to the Dollhouse (March 24, 2015)
---
Shocking secrets come to light for Aria, Emily, Hanna and Spencer as the biggest clue to the "A" mystery is revealed.
---
5x25 I'm a Good Girl, I Am (March 17, 2015)
---
The prosecution calls a surprise witness in Alison's trial; the girls hunt for last-minute evidence.
---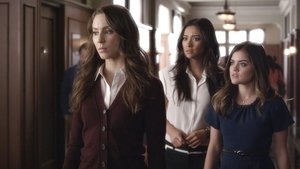 5x24 The Melody Lingers On (March 10, 2015)
---
Testimony at Alison's trial reveals a plethora of lies; Spencer, Aria, Emily, and Caleb follow a string of clues in hope of uncovering information that will clear Hanna.
---
5x23 To Plea or Not to Plea (March 03, 2015)
---
Ali considers a plea deal, but it incriminates someone else, so the girls try to help her and Mike, as well as themselves. Elsewhere, Spencer unwinds while on a night out in London
---
5x22 Bloody Hell (February 24, 2015)
---
The girls talk to Alison and try to get her out of jail after uncovering Mike's connection to Mona. Meanwhile, Spencer travels to London for a college interview; and Alison turns to someone unexpected for assistance with her murder trial.
---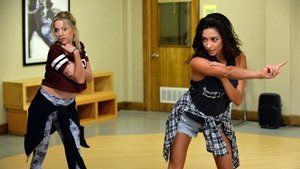 5x21 Pretty Isn't the Point (February 17, 2015)
---
Hanna enters a beauty contest and turns to Emily for help; Aria asks Andrew to keep an eye on Mike.
---
5x20 Out, Damned Spot (February 10, 2015)
---
Aria hopes Andrew can be her tutor; Spencer helps Jonny with a new project.
---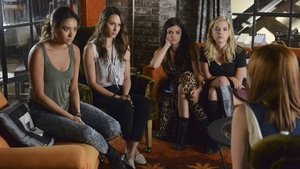 5x19 Oh, What Hard Luck Stories They All Hand Me (February 03, 2015)
---
Mona's friend comes to town to pay her respects.
---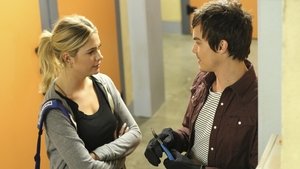 5x18 The Bin of Sin (January 27, 2015)
---
Hanna refuses to let "A" frame her for Mona's murder; Spencer's actions put Toby in a bind.
---
5x17 Over a Barrel (January 20, 2015)
---
Secrets abound for Aria, Hanna and Spencer while Emily tries to let go of Paige.
---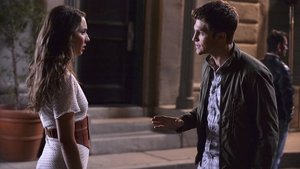 5x16 Fresh Meat (January 13, 2015)
---
Spencer and Toby are at odds while Emily and Aria struggle with situations that are out of their control.
---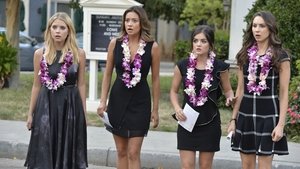 5x15 Through a Glass, Darkly (January 06, 2015)
---
The Liars try to prove that Alison was involved in Mona's death; Aria worries about her future.
---
5x14 How the 'A' Stole Christmas (December 09, 2014)
---
The girls are not feeling merry at Christmas because Spencer's murder charge looms over them. Things improve though after they see an opportunity to gather evidence to clear her name.
---
5x13 We Love You to DeAth (October 21, 2014)
---
A Halloween-themed ode to viewers features interviews with cast and crew, fan questions and visits from dearly departed characters.
---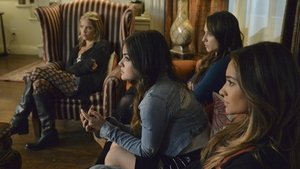 5x12 Taking This One to the Grave (August 26, 2014)
---
Aria, Emily, Hanna and Spencer feel trapped and search desperately for a way out of a bad situation.
---
5x11 No One Here Can Love or Understand Me (August 19, 2014)
---
Melissa reveals her knowledge of Alison's disappearance to Spencer; Emily seeks Ezra's help.
---
5x10 A Dark Ali (August 12, 2014)
---
The Liars try to prevent Alison from sending an innocent man to jail; Hanna seeks a normal life.
---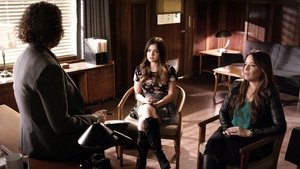 5x09 March of Crimes (August 05, 2014)
---
Hanna's drinking gets out of control; Emily looks for information linking Alison to Noel.
---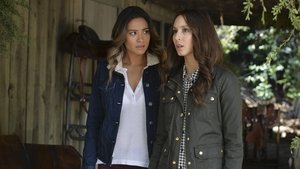 5x08 Scream for Me (July 29, 2014)
---
Hanna is pushed down a dark path after Alison moves in; Aria fails in her duties as maid of honor.
---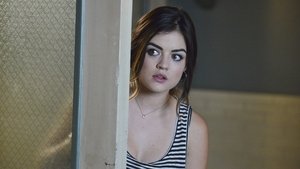 5x07 The Silence of E. Lamb (July 22, 2014)
---
Aria searches for information on a patient; Spencer borrows Ezra's spy equipment.
---
5x06 Run, Ali, Run (July 15, 2014)
---
The girls look out for Alison's safety after she is spooked by a recent Rosewood "accident.''
---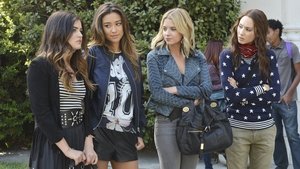 5x05 Miss Me x 100 (July 08, 2014)
---
Alison returns to Rosewood High and attempts to repair the damage she inflicted years earlier.
---
5x04 Thrown From the Ride (July 01, 2014)
---
Alison attempts to regain her position as leader of the gang upon her return to Rosewood High.
---
5x03 Surfing the Aftershocks (June 24, 2014)
---
Alison struggles with the death of her mother, as the Liars try to navigate through her new lie.
---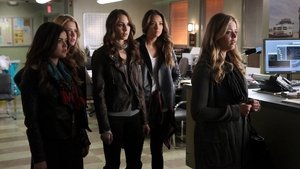 5x02 Whirly Girly (June 17, 2014)
---
Emily, Spencer and Hanna try to adjust to the new normal; Kenneth searches for Jessica.
---
5x01 EscApe From New York (June 10, 2014)
---
Aria watches over Ezra at the hospital, while Alison and the others set a trap for "A."
---