City Hall
Season 1
City Hall
Season 1
First Air Date: April 29, 2009

| | | |
| --- | --- | --- |
| First Aired on | : | 2009 |
| Episodes | : | 20 episodes |
Episodes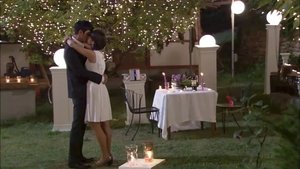 1x20 Episode 20 (July 02, 2009)
---
Mi-rae puts everything she has on the line to stop the plant from being built in Inju. Go-hae threatens to sue her for a great sum of money, and Joh Guk threatens to go after her company and more.
---
1x19 Episode 19 (July 01, 2009)
---
Mi-rae plans to re-evaluate the deal with Daehan, and meets heavy pushback from the residents of Inju. Mi-rae asks Go-hae if Daehan will financially support BB with campaign funds. Mi-rae won't sign anything until all her questions are answered.
---
1x18 Episode 18 (June 25, 2009)
---
Mi-rae is surprised by the sudden breakup notice from Joh Guk. He even returns the "Transfer of Body Ownership" form back to Mi-rae, and her heart skips a beat.
---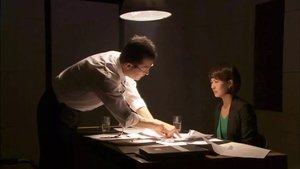 1x17 Episode 17 (June 24, 2009)
---
Mi-rae is arrested for taking bribes. Joh Guk manages to get her out of trouble but Joo-hwa and Jung-do face their worst crisis as a married couple.
---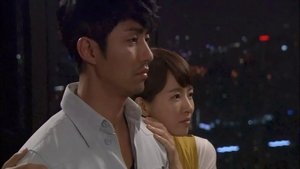 1x16 Episode 16 (June 18, 2009)
---
Soo-in tells Joh Guk that the pictures of him and Mi-rae will be on the front page. Joh Guk demands Jung-do to tell people that it was a misunderstanding and to look after Mi-rae.
---
1x15 Episode 15 (June 17, 2009)
---
BB asks Mi-rae to choose between the Inju city and Joh Guk. Mi-rae leaves stating that she lost someone she respected. BB shares his plans to ruin Mi-rae to get Joh Guk back. And Jog Guk shares his plans to leave Go-hae.
---
1x14 Episode 14 (June 11, 2009)
---
Mi-rae's heart beats fast as she receives a surprise kiss from Joh Guk. And that's how they had their first kiss.
---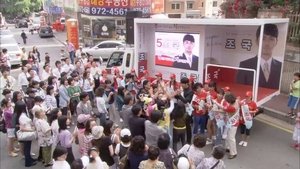 1x13 Episode 13 (June 10, 2009)
---
Mi-rae surprised by the resignation paper work of the directors think they need some time to cool off, and requests Jung-do to not set up any meetings for a while.
---
1x12 Episode 12 (June 04, 2009)
---
A mayor with kind heart but not so good at playing politics. A compassionate mayor, a mayor willing to admit mistakes, a mayor willing to show gratitude. Mi-rae, who wants to be remembered as an honest politican, runs the election and becomes the mayor of Inju.
---
1x11 Episode 11 (June 03, 2009)
---
Mi-rae is taken back by the number of supporters that showed up to her speech by the park. She gets tired of the empty speech prepared by Joh Guk and speaks her mind.
---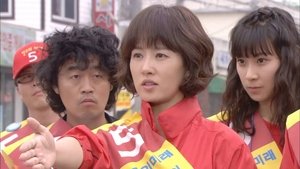 1x10 Episode 10 (May 28, 2009)
---
Mi-rae rejects a blank check from Go-hae and worries about the cost of running an election. Joh Guk lends $25,000 to Mi-rae and gets her to sign her organs as collateral.
---
1x09 Episode 9 (May 27, 2009)
---
Joo-hwa tries to get on Mi-rae's nerve, and finally, she tells Joo-wha that she will run for mayor. Mi-rae is surprised to find that Boo-mi signed her up to run for mayor.
---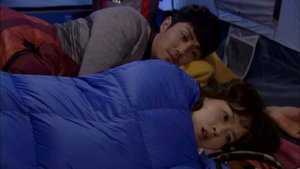 1x08 Episode 8 (May 21, 2009)
---
Joh Guk asks recently unemployed Mi-rae to go on a trip together. She wonders if this is a dream. Joh Guk and Mi-rae ride a bicycle to the river for an overnight camping trip.
---
1x07 Episode 7 (May 20, 2009)
---
Joh Guk wants to get rid of Mayor Goh for all his corruption and asks Shin Mi-rae if she is on board. Mi-rae tells Joh Guk that she is interested in the money only and rejects his offer to work together.
---
1x06 Episode 6 (May 14, 2009)
---
Joo-hwa demands Mayor Goh fire Shin Mi-rae. Mi-rae fights with Joo-hwa for this out-of-the-blue comment but gets kicked out of the office.
---
1x05 Episode 5 (May 13, 2009)
---
Shin Mi-rae is back at the office and contemplates on the sudden kiss that happened last night. Shin Mi-rae meets who she thinks is Joh Guk and spills her beans.
---
1x04 Episode 4 (May 07, 2009)
---
As part of the contest, they went to fix up an old house. Mayor Goh makes an unplanned visit and finds Shin Mi-rae's face planted on Joh Guk's legs.
---
1x03 Episode 3 (May 06, 2009)
---
Joh Guk is asked to expel the current Mayor out of office. Shin Mi-rae uses her 7-year worth vacation days to participate in the beauty pageant and becomes one of the 15 finalists.
---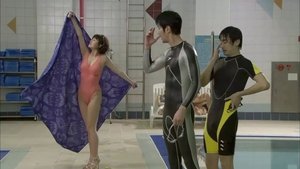 1x02 Episode 2 (April 30, 2009)
---
Major Goh tries to push Joh Guk into running the beauty pageant, but he refuses. Shin Mi-rae, having hopes of winning the $20,000 grand prize, walks in on their conversation...
---
1x01 Episode 1 (April 29, 2009)
---
Cheongang-ri village chief election, someone in the back is not interested and is just eating food. It's Inju Mayor's secretary, Shin Mi-rae.
---